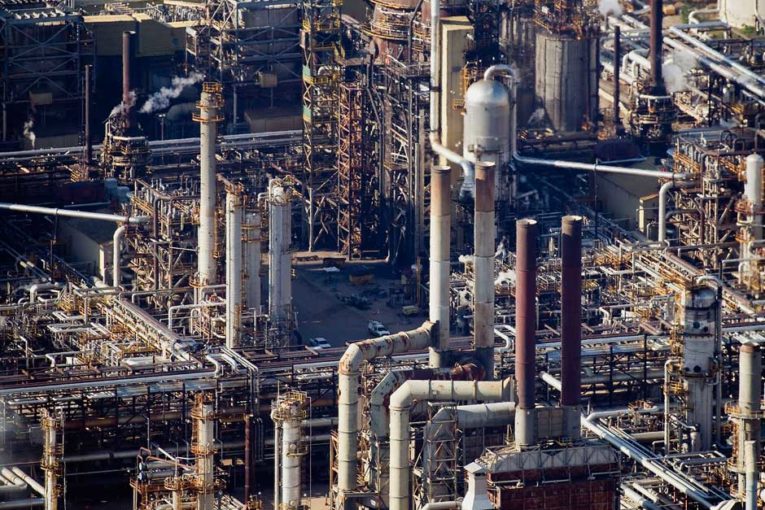 CALGARY – Canadian heavy crude oil prices fell sharply this week as oil supplies surge, inventories rise and railway shipments are unable to keep pace with rising production.
The value of multiple blends of Canadian oil fell sharply relative to the U.S. benchmark price West Texas Intermediate, including light oil blends at the Edmonton hub.
Data from AltaCorp Capital shows the discount for Western Canada Select, a heavy blend, rose above US$27 per barrel, marking the widest discount for Canadian heavy crude since July. WTI crude futures settled down 2 cents at US$67.75 per barrel Friday, compared to the WCS's US$40.59 per barrel.
In addition, the investment bank's data shows that light oil blend Edmonton Par is now trading at a US$16.16 discount per barrel to WTI, — the steepest discount for that blend since 2014.
The restart of the Syncrude oilsands project is the most "obvious" reason for the drop in Canadian oil prices, but it's not the only cause, Auspice Capital Partners founder Tim Pickering.
Syncrude, which has production capacity of 350,000 barrels of oil per day, completely shutdown in late June following an unexpected power outage, and has been slow to come back online as the joint-venture project's biggest owners — Suncor Energy Inc. and Imperial Oil Ltd. — repair the facility.
The last of Syncrude's three cokers, a component of the project's bitumen upgrader, is "ready to come back online now," Suncor president and CEO Steve Williams said at an investor conference on Wednesday.
Williams also said the company has been steadily ramping up production from its 194,000-bpd Fort Hills oilsands project over the course of the year.
As oilsands production from the two projects are either coming back online or coming into the market for the first time, inventory levels in the Canadian market and U.S. market have been rising.
Western Canadian oil inventories rose 4.3 million barrels to a record high of 36.3 million barrels the week ended Aug. 31, according to research firm Genscape.
In the U.S., inventories of crude oil, gasoline and distillates rose by 700,000 barrels this week at a time when analysts expected a draw of 3.7 million barrels, Raymond James analyst Chris Cox wrote in a Thursday research note.
The widening differential has been particularly frustrating to domestic oil companies at a time when the sector is digesting last week's court setback and delay for the Trans Mountain pipeline expansion to the West Coast.
National Energy Board data shows oil-by-rail shipments from Canada rose to over 200,000 barrels per day in July – a fresh all-time-high — but a level that is still short of what's needed to clear out the glut of oil in Western Canada, Auspice's Pickering said.
"When you put everything together — between Syncrude, Suncor's comments, inventory levels that came out this week and they're swelling and no more meaningful rail pickup — it puts us in this situation," Pickering said of the rising Canadian oil discounts.
Canadian oil production is expected to reach 4.7 million bpd by the end of 2018, compared to 4.5 million bpd at the end of last year, according to a National Energy Board forecast.
"It just keeps happening in this market place where you're expecting a good thing to happen at some date that we have in our calendars, and then as we get closer there's one (problem) after another," Pickering said.
With files from Bloomberg
• Email: gm[email protected] | Twitter: geoffreymorgan
You can read more of the news on source