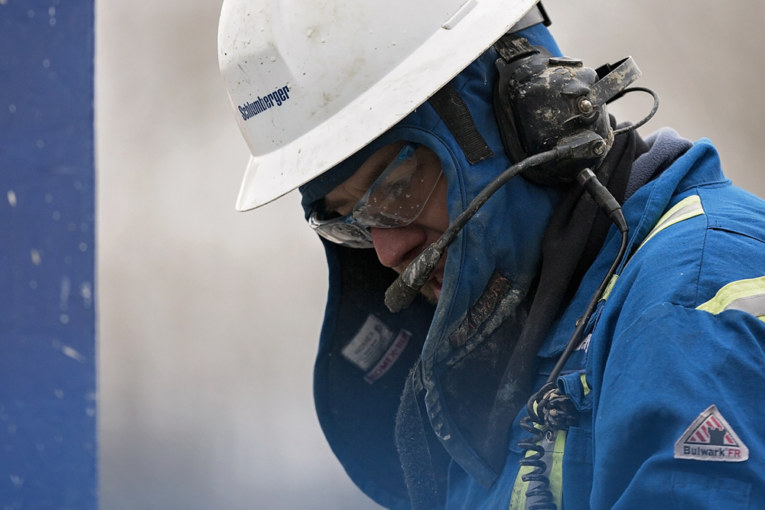 CALGARY — Pain from heavily discounted Canadian oil is beginning to affect domestic energy companies' budgets, dividends and head counts as cost-cutting begins in earnest following the drop in commodity prices.
Trican Well Service Ltd., a fracking company that pumps pressurized water and sand into wells to stimulate oil and gas production, anticipates current discounts for Canadian oil will lead to lower oilfield activity over the all-important winter drilling season.
"We have laid off 70 out of our 2,200 employee base this week," Trican president and CEO Dale Dusterhoft said in an email Thursday. "The layoffs are in relation to the anticipated slowdown in 2019 due to our customers realizing less commodity prices due to lower oil and gas prices and higher differentials."
Trican is not alone in preparing for a slower winter, when oilfield services activity ramps up for the year.
"We've already started to see some drilling programs drop off," Canadian Association of Oilwell Drilling Contractors vice-president, communications John Bayko said. "I know that things are slowing down."
Bayko said the slowdown is coming at an inopportune time for the oilfield services industry, which is at the beginning of its busy season and could suffer through another lost winter if wider oil and gas differentials persist.
The province's oil and gas producers are currently making decisions about what to spend in 2019 and that could cause further pain for drilling and other oilfield services providers, he said.
"Depending on how they want to allocate their capital, if there isn't money to be made, I wouldn't expect they would want to continue their programs," Bayko said.
Investment broker Peters & Co. said in a note earlier this week that drilling activity has declined by around 10 per cent in recent weeks and expects it to "weaken further over the course of December, a function of budget exhaustion and the curtailment of capital spending."
Oil producers are also starting to feel the heat with Bonterra Energy Corp. slashing its monthly dividend on Thursday, from nine cents per share to 1 cent per share as the price it received for a barrel had dropped from $77.20 per barrel to $21.50 per barrel between the third and fourth quarter of the year.
The discount for Canadian heavy oil was US$34.09 per barrel at Wednesday's close and the discount for light oil, recorded as Edmonton Par, was US$27.34 per barrel relative to the West Texas Intermediate benchmark, according to AltaCorp Capital.
Bonterra, which produces oil in British Columbia and Saskatchewan, said it plans to release its next year's budget in 2019 and would adjust spending in accordance with commodity prices.
"Given the current macro environment, we are not surprised with the announcement and in fact applaud the decision to take measures early (and not in half-measures as well) despite how the share price is performing post cut," Raymond James analyst Jeremy McCrea said in a research note.
Definitely, we'll see layoffs in the services sector

Jackie Forrest
Bonterra shares dropped 3 per cent to $8 each following the announcement Thursday.

CIBC Capital Markets says some large and integrated companies will release 2019 budgets in the coming weeks, but expects smaller and mid-cap players and oilfield service to hold off till mid-January, when the industry has had the chance to absorb the damage by the differentials.
"And even then we expect most budgets to likely only be for H1/19 development plans when announced," CIBC analysts said in a note earlier this year.
ARC Energy Research Institute vice-president, research Jackie Forrest said she expects spending will decline next year.
"If we don't see a change here in the next few weeks in terms of differentials or an increase in the global oil price, the activity levels are very likely to be lower than in 2016," Forrest said, adding that 2016 was the lowest year for oilfield services activity since the 1990s.
"Definitely, we'll see layoffs in the services sector," she said.
ARC Energy Research Institute estimates that oil and gas companies spent $28 billion on conventional oil and gas production in both 2017 and 2018 but is headed for a drop in 2019.
"There just isn't enough cash to support that level of spending. So that will result in a lot of job losses in the drilling and service sector if we don't see a change here in a short while," she said.
Alberta Premier Rachel Notley has called the situation a "crisis" and announced Wednesday she would buy new trains — including 80 locomotives and 7,000 railway cars — to move an additional 120,000 barrels of oil per day oil out the province.
The trains are expected to begin moving next year.
In the meantime, Notley also hasn't ruled out forcing oil companies to curtail their production in an effort to lift prices, which could provide a short term solution to the oil differential.
• Email: [email protected] | Twitter: geoffreymorgan
You can read more of the news on source