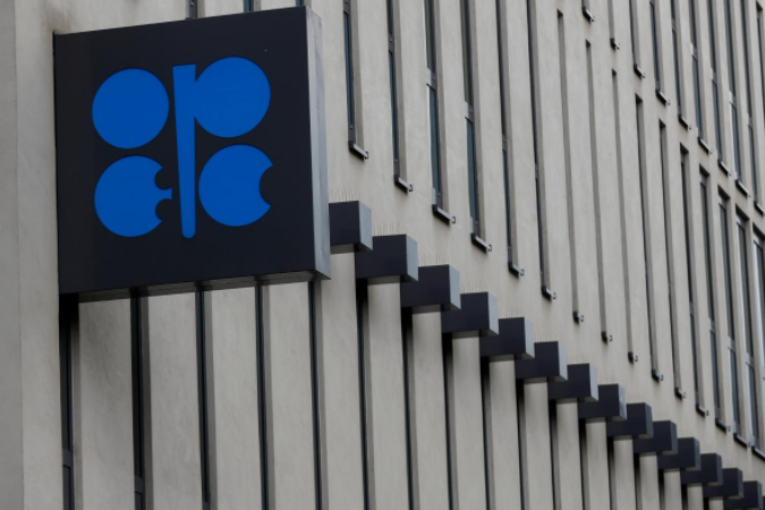 LONDON (Reuters) – Oil was broadly unchanged on Tuesday, as a recovery from last week's lows fizzled out, although ongoing production restrictions by the world's largest exporters prevented prices from falling back.
The prospect of OPEC and other producers, including Russia, maintaining their crude output cuts in the face of a boom in U.S. shale production has helped to push the oil price back above $65 a barrel this week, even though the U.S. dollar is not far off two-month highs, often a dampener for the broader commodity markets.
Brent crude futures were down 5 cents at $65.49 a barrel by 1031 GMT, while U.S. West Texas Intermediate futures were up 4 cents at $62.61 a barrel.
"It's very hard to see bigger picture as long as you focus on daily headlines, as that creates volatility in the near term … In the end, you look at the fundamentals and nothing much has changed," ABN Amro chief energy economist Hans van Cleef said.
The International Energy Agency (IEA) said on Monday global oil demand was expected to grow over the next five years, while output from producers in the Organization of the Petroleum Exporting Countries (OPEC) would rise at a much slower pace.
This initially gave the oil price a boost on Monday, but the IEA's caveat that the United States would make up for much of the shortfall in output by OPEC has since acted as a drag.
U.S. crude production has risen to more than 10 million barrels per day (bpd), overtaking top exporter Saudi Arabia. Output hit a record 10.057 million bpd in November, according to the U.S. Department of Energy.
"If the production growth in Brazil, Canada and Norway is factored into the equation, these four countries will even exceed demand growth," Commerzbank analysts said in a note.
"According to the IEA, the call on OPEC is therefore set to decline to 31.8 million barrels per day in 2019, thereby falling below OPEC's current production level. It is thus an illusion for OPEC to think about abandoning the agreement to cut production and raising production."
Weekly U.S. crude inventory data is expected to show a second consecutive weekly rise in the week to March 2, according to a Reuters poll.
The American Petroleum Institute (API) will release its weekly inventory data at 4:30 p.m. EST (2130 GMT) on Tuesday, and the U.S. Energy Department's Energy Information Administration (EIA) reports its data at 10:30 a.m. EST (1530 GMT) on Wednesday.
You can read more of the news on source