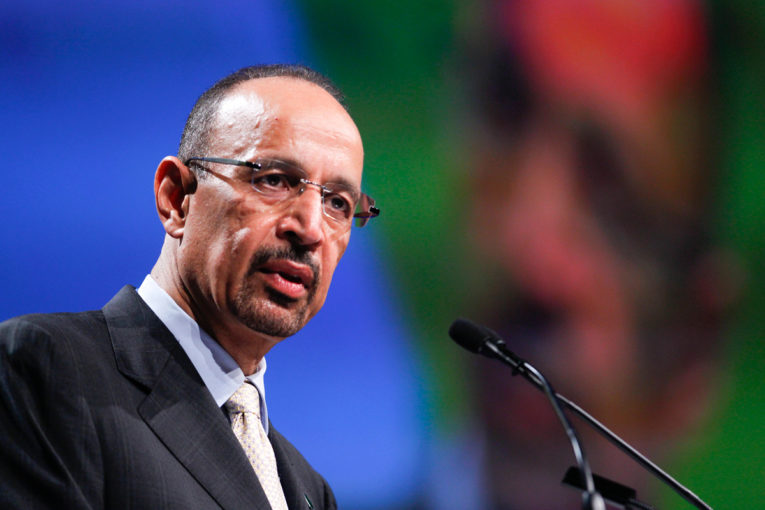 NEW YORK (Reuters) – Oil prices fell about $2 on Friday as Saudi Arabia and Russia discussed easing supply curbs that have helped push crude prices to their highest since 2014. U.S. West Texas Intermediate (WTI) crude futures for July delivery fell $2.48 to $68.23 a barrel, a 3.5 percent loss. Following six weeks of gains, WTI was set to lose about 4.3 percent for the week.
Brent crude futures for July delivery fell $2.17 to $76.62 a barrel, a 2.8 percent loss, by 11:12 a.m. EDT (1512 GMT). The contract hit its highest since late 2014 at $80.50 last week. Brent was on track to fall about 2.4 percent this week, which would be its largest weekly percentage loss since early April.
The discount of WTI to Brent hit $8.45 on Friday, its widest since May 17, and not far off levels last seen three years ago.
The energy ministers of Russia and Saudi Arabia met in St. Petersburg to review the terms of a global oil supply pact that has been in place for 17 months, ahead of a key OPEC meeting in Vienna next month.
The ministers, along with their counterpart from the United Arab Emirates, discussed an output increase of about 1 million barrels per day (bpd), sources told Reuters.
"The debate about a possible relaxation of the production restrictions should preclude any renewed price rise," Commerzbank analysts said.
"The $80 mark is likely to pose an obstacle that is difficult to overcome because it would significantly raise the probability of a production increase."
Global crude inventories have fallen over the past year because of the OPEC-led cuts, which were boosted by a dramatic drop in Venezuelan production.
This comes even as U.S. crude production has risen. The United States in February produced 10.3 million bpd, a record. Market participants will await data on U.S. rig counts due to be released on Friday at 1 p.m. EDT (1700 GMT).
Speaking in St. Petersburg, Saudi Energy Minister Khalid al-Falih said any easing of restrictions on pumping levels would be gradual to avoid a shock to the market.
The prospect of renewed sanctions on Iran after Trump pulled out of an international nuclear deal with Tehran has further boosted prices in recent weeks.
However, market participants should not read too much into Friday's sell-off due to thin volume ahead of the U.S. Memorial Day holiday weekend, said Derek Rollingson, portfolio manager of the ICON Energy Fund.
"It's the last Friday before a long weekend and the volume has a tendency to go down and with lower volume there's always a chance of higher volatility," Rollingson said.
You can read more of the news on source