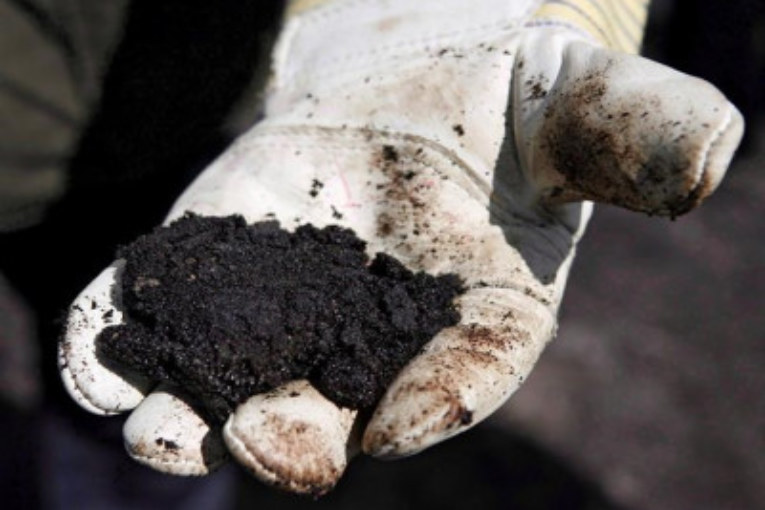 CALGARY — Record low prices for oilsands crude could result in up to 20 per cent of Canada's thermal bitumen production being shut down over the next few months, according to analyst Matt Murphy of Tudor Pickering Holt & Co.
That would equate to about 340,000 barrels per day of the 1.7 million bpd produced by projects that use steam to loosen the heavy, sticky oil and allow it to be pumped from wells in northern Alberta, he said.
"It's certainly a tough time for Western Canada producers right now," said Murphy.
Western Canadian Select oil, bitumen blended with lighter oils to allow it to flow in a pipeline, fell to a record low of US$4.58 per barrel on Friday morning as New York-traded West Texas Intermediate dropped to US$21.55.
After removing the cost of blending, Murphy estimates the price that flows through to the producer is about 83 cents per barrel, a level at which no producer can be profitable.
The steep decline over the past few weeks is due to weakness in U.S. Gulf Coast demand for WCS, he said, as higher production from Saudi Arabia floods the market and refineries buy less crude in anticipation of lower demand because of the COVID-19 pandemic.
Companies are also expected to announce cuts in conventional heavy oil production as they prepare to release first-quarter financial results starting next month, he said.
Canada's oilsands are among the most vulnerable to shut-ins because of their high operating costs, said Fraser McKay, vice president, upstream, for Wood Mackenzie, in a report Friday.
"The oilsands require an unenviable US$45 per barrel Brent, on average, to cover the cost of production before capex," he wrote. (Brent was trading at just less than US$25 on Friday.)
"If Brent averages US$35 per barrel for 2020, we expect corporate cash flow from the sector to be US$17 billion in the red."
He said that would cost the Alberta government almost US$2 billion in royalties.
Because cutting back production in the oilsands is technically difficult, he added, the sector will do everything it can to trim costs first.
Earlier this week, oilsands giant Suncor Energy Inc. announced it would cut $1.5 billion from its 2020 capital program.
In view of low bitumen prices, it plans to go from two production trains to one at its 194,000-bpd Fort Hills oilsands mine, essentially halving output, and will delay returning its MacKay River thermal oilsands project to service until at least May after it was shut down in December due to an operational problem.
Last week, Baytex Energy Corp. announced it would stop producing about 3,500 bpd of low- or negative-margin conventional heavy oil, while reducing its 2020 production forecast by 8,000 barrels of oil equivalent per day.
Cenovus Energy Inc. has announced a 32 per cent cut in spending that would result in a six per cent reduction in planned production from its thermal oilsands operations.
More barrels are expected to be placed in storage if prices remain low, Murphy said, a situation that, in part, led to Alberta's imposition of production curtailments last year as a glut of oil in Western Canada prompted steep price discounts.
Western Canadian Select prices averaged US$27.28 a barrel in February, almost 40 per cent lower than the average in February 2019.
This report by The Canadian Press was first published March 27, 2020.
Companies in this story: (TSX:SU, TSX:BTE, TSX:CVE)
Share This:
---
You can read more of the news on source