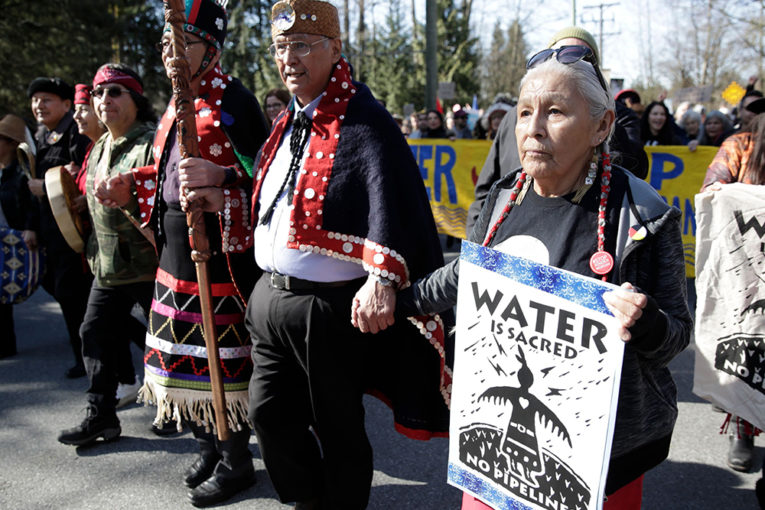 The National Energy Board says it has granted intervener status to 98 applicants for an upcoming hearing to reconsider approval of the Trans Mountain pipeline expansion project.
The NEB says it received 123 applications to participate by the deadline and rejected 25 of them.
It says 75 applicants were interveners in previous hearings and 23 are considered new applicants.
The list includes the cities of Vancouver, Victoria and Burnaby; Indigenous groups from Alberta and B.C.; environmental groups; oil companies; the governments of Alberta and B.C.; and representatives of federal government departments.
The plan to triple capacity of the existing Trans Mountain pipeline between Edmonton and Burnaby, B.C., is in limbo while Ottawa attempts to fulfil a court's requirements to consult Indigenous communities and consider the environmental impact of additional oil tankers off the coast.
The NEB also called Friday for comment on whether it should consider marine shipping issues from the terminal to the 12-nautical-mile territorial sea limit or from the terminal to Canada's 200-nautical-mile exclusive economic zone. It said comment must be received by Tuesday to be considered.
Earlier this week, the federal government said it will not appeal the court decision to overturn cabinet approval of Trans Mountain.
It said it is appointing former Supreme Court justice Frank Iacobucci to oversee a new round of consultations with Indigenous communities.
You can read more of the news on source