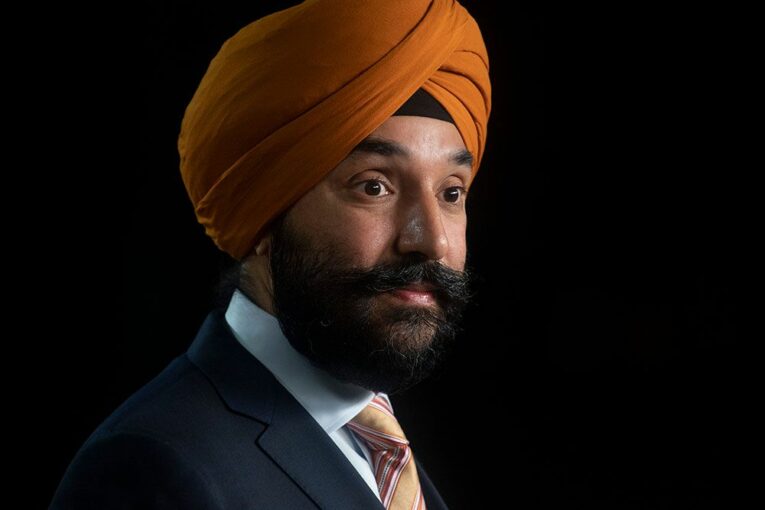 My grandparents were born in what is now Pakistan. Today, catastrophic flooding has displaced millions there, and caused widespread calamity.
In July there were record heat waves and raging wildfires across Europe. Britain closed schools and transportation was scaled back as airport runways and train tracks became unusable. The worst drought in decades is spreading across East Africa, destroying crops and driving the cost of food out of reach for many.
The scale and intensity of these climate-driven events are hard to comprehend but cannot be ignored. It all adds up to a picture of uncertainty.
But my grandfather always said, from struggle comes opportunity. When it comes to responding to climate change, Canada and the United States are both front and centre, but there are new reasons for Canadians not to be complacent.
The boldness of the new approach south of the border reminds us that we need to do more
President Biden's recent climate change actions are a game-changer, and Canadian policy makers need to find a way to respond.
Of course, the devil is in the detail and there will be much debate on the finer points of the Act in the coming months.
For Canada, the U.S. actions are largely good news. Better alignment on the need to accelerate investments in these essential areas is positive. Canada already has a strong track record on green policies, from billions of dollars in the Net Zero Accelerator for grants and research and development support, a price on carbon to a road map for attaining net-zero greenhouse gas emissions by 2050.
But the speed and scale of President Biden's clean energy tilt is likely to lead to a little discomfort in Canada. Capital is fluid and it will flow to the U.S. if the investment opportunities are there, and with these measures they will be there in abundance. Suddenly we need to increase our ambition just to keep up and enjoy the environmental and economic benefits of a clean energy transition.
There are three clear strategic opportunities for Canada to match, or even exceed U.S. action: hydrogen, critical minerals and climate technologies.
The Inflation Reduction Act includes the largest hydrogen subsidies in the world which experts expect will accelerate timelines for hydrogen adoption in areas like manufacturing and transportation.
Biden's new package includes new manufacturing credits for the domestic production of critical minerals, loan guarantees for specific projects, and improved EV tax credits designed to require regional sourcing of critical minerals for batteries. To fully claim some of the credits, a significant portion (initially around 40 per cent, going up to 100 per cent in 2029) of the critical minerals used for the vehicle's battery must have been manufactured or assembled in the U.S. and North America.
And guess who has abundant raw material reserves conveniently located across the border?
Canada's established mining sector and the government's new commitments to leveraging our abundant critical minerals create an enormous opportunity for Canada. Importantly, the economic opportunity also aligns with our geopolitical and security interests. The government should accelerate its comprehensive critical materials supply-chain strategy, essential for long-term economic security. That means not only encouraging additional mining, but ensuring we have the commercial ability to transform these minerals into the highly specialized technology materials that power green energy applications at commercial scale. We need to find better support for processing and application technologies.
New American credits, loans and incentives should hasten the deployment of existing climate technologies such as wind and solar and encourage more advanced technologies. For direct air capture (DAC), instead of the tax credit of $50 per ton of captured carbon, the government now offers $180 with an easier qualification threshold. It makes it very attractive to build new DAC facilities in the U.S. It is a shot in the arm for climate technology entrepreneurs and Canada cannot be left behind.
Canadian climate technology entrepreneurs are already electrifying vehicles, developing fusion energy and capturing carbon in concrete. With our deep expertise in carbon capture, we have an opportunity to enable existing Canadian business to shift to a lower carbon world and create new jobs in Canada. We are leaders, but Canada cannot be so in everything: we need focus and niche global leadership in markets including hydrogen, wind and nuclear. In 2022, 13 Canadian companies made the prestigious Global Cleantech 100 list. But the pace of change means we need to double-down on that leadership. The government's Fall Economic Statement is expected to set out details on the Canada Growth Fund, and I hope we see even more ambition and scale.
Climate change is an inflection point in human history. We cannot overstate the scale of the challenge, nor the importance of the actions we take in response.
Just as my grandfather spoke of the importance of seizing the opportunities that come with uncertainly, Canadians are taking meaningful steps to address climate change. However, the boldness of the new approach south of the border reminds us that we need to do more.
The U.S. and Canada's actions in recent months present many opportunities and have helped
temper the pessimism that exists on this issue. And while it is easy to be defeated by the scale of the problem, we have no choice but to confront it head on. The health of the planet, and the health of our economy, depends on it. We cannot afford to swing and miss.
Navdeep Bains is the vice-chair of global investment banking for CIBC. He was one of the longest-serving federal ministers of innovation, science and economic development.
You can read more of the news on source