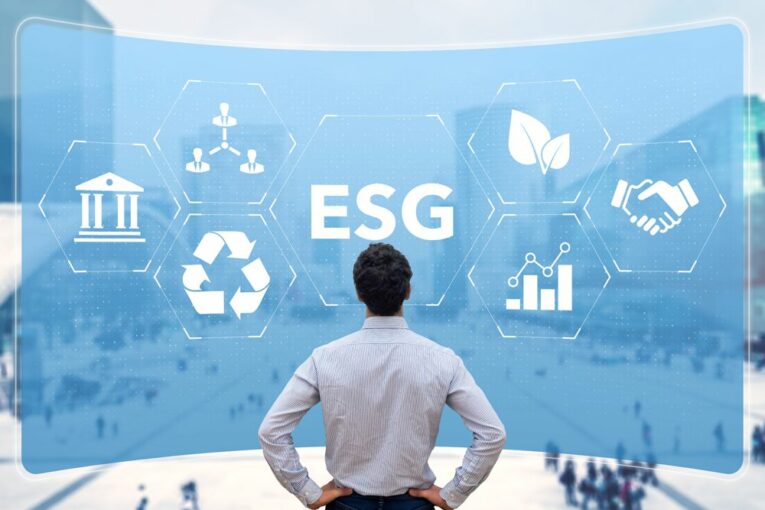 CALGARY — Global concerns over carbon's climate-warming properties have propelled a Calgary-based software company to the status of one of the fastest-growing companies in North America.
"The villainization of carbon is here to stay," says Russ McMeekin, president and CEO of mCloud Technologies Corp., a San Francisco-founded clean tech company that relocated its headquarters to Calgary earlier this year.
mCloud uses artificial intelligence and software algorithms to detect emissions, leakage and energy inefficiencies in buildings, at industrial facilities and elsewhere, to eliminate energy waste and curb emissions.
Spurred by the opportunities in the space, the company listed on the Nasdaq exchange in New York last week with a market cap of $59.7 million. The stock was trading near its IPO price of US$4.4 on Tuesday.
Ranked as the 57th fastest-growing company in North America by management consultancy Deloitte LLP earlier this month, mCloud has offices in Vancouver, Calgary, London, Perth, Singapore, and Beijing, connecting more than 63,000 assets for its 100 plus clients.
The villainization of carbon is here to stay

Russ McMeekin
"Our current backlog of hydrocarbon processing assets in Alberta , our recently announced license to operate in Saudi Arabia , and our HVAC and Indoor Air Quality solution helping customers meet new health and safety regulations are our most significant near-term growth opportunities," McMeekin said in a statement as the company announced a third quarter loss of $2.9 million on revenues of $7.3 million.
The CEO believes that as a broader pool of financiers commit to cutting their emissions and scrubbing the CO2 from the companies they finance, his company's growth will continue. "People who lend money, people who invest in companies have laid out some very strict parameters (for investing in carbon intensive industries)," he said.
mCloud also provides a platform for companies to report their emissions and develop data-driven ESG reports, which is also a growing requirement for companies across all industries.
"I believe the whole market is the largest growth segment on the planet Earth," he said. "The growth market for software back in the early 2000s was called Sarbanes-Oxley and it became the largest growth segment in tech. The decarbonization auditing, tracking, reporting and mitigation… is the largest growth segment on planet Earth."
Importance of companies offering carbon emission tracking services is growing as pressure on the global financial industry rises to account for carbon in business activity.
We believe that what gets measured gets managed

Andrew Moor
In October, six of Canada's largest banks, including Royal Bank of Canada and TD Banking Group, joined the Net‑Zero Banking Alliance (NZBA), a global initiative of banks worldwide committed to aligning their lending and investment portfolios with net-zero emissions by 2050.
Toronto-based Equitable Group Inc., better known to consumers as EQ Bank, became the first Canadian bank to release its Scope 3 greenhouse gas emissions, including its financed emissions, in a Nov. 15 release.
"We believe that what gets measured gets managed," Equitable president and CEO Andrew Moor said in a release, which noted the company's total Scope 3 emissions are 539,711 tonnes of CO2 equivalent. Scope 3 GHGs account for a company's emission across its entire value chain, as opposed to Scope 1, which only accounts for its direct emissions, and Scope 2 emissions that are indirect emissions associated with the company's purchase of electricity, steam, heat, or cooling.
The majority of the bank's financed emissions come from its mortgage-lending portfolio and is likely to have a smaller footprint than other banks as it is a digitally focused bank, National Bank Financial analyst Amber Brown wrote in a Nov. 23 research note.
"Looking forward, we anticipate more Canadian banks to release their finance emissions in 2021/2022, followed by setting 2030 near-term financed emissions target in line with net-zero by 2050," Brown wrote.
As the banks announce their financed emissions, and make net-zero carbon commitments, analysts expect pressure will mount on those companies looking to banks and other lenders for financing.
Earlier this month at the COP26 climate conference in Glasgow, former Bank of Canada and Bank of England governor Mark Carney announced the formation of the Glasgow Financial Alliance for Net Zero (GFANZ), featuring 140 financial firms that collectively manage US$130 trillion that would commit to reaching net-zero with their financial commitments in the future.
"The financial industry is a critical enabler of efforts to decarbonize the global economy," said Carney, who is also vice chair of Toronto-based Brookfield Asset Management.
National Bank's Brown said in a note that financial institutions across the globe are moving toward a widely accepted set of carbon accounting principles called the Partnership for Carbon Accounting Financials (PCAF) "as the universally accepted carbon accounting and reporting standard for financed emissions."
Carbon accounting and carbon abatement is a growing segment in finance and for companies across the industrial spectrum as more and more banks make net-zero commitments in their own operations and for their financed emissions.
For McMeekin at mCloud, the move by investors presents additional opportunity for carbon abatement and ESG reporting software.
"We've gone from nascent to prevalent in 18 months," McMeekin said.
• Email: [email protected] | Twitter: geoffreymorgan
_____________________________________________________________
If you like this story sign up for FP Energy Newsletter.

_____________________________________________________________
You can read more of the news on source