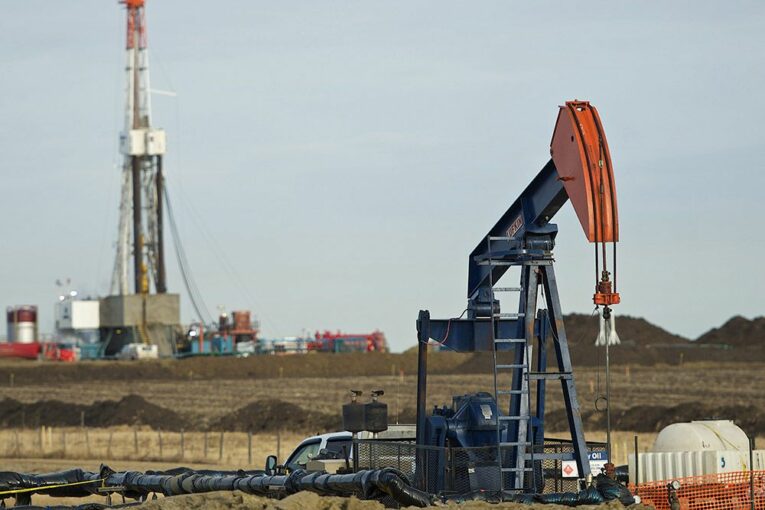 As a strong year for the oilfield services sector wraps up, the Canadian oilpatch is expecting a brighter outlook — and a 15 per cent jump in drilling activity — in 2023.
We apologize, but this video has failed to load.
Try refreshing your browser, or
tap here to see other videos from our team.
Canadian oilpatch expects 15% increase in wells drilled next year
Back to video
The Canadian Association of Energy Contractors (CAOEC) released its annual drilling forecast on Wednesday, projecting 6,409 oil and natural gas wells will be completed across the country next year. It would be the highest number for the sector since 2018.
The association projects 5,582 wells will be drilled this year.
Strong energy prices, surging profits by producers and the expected completion of the long-awaited Trans Mountain pipeline expansion next year are all expected to improve the outlook for the oilfield services industry, which was hit hard by a multi-year downturn that began last decade.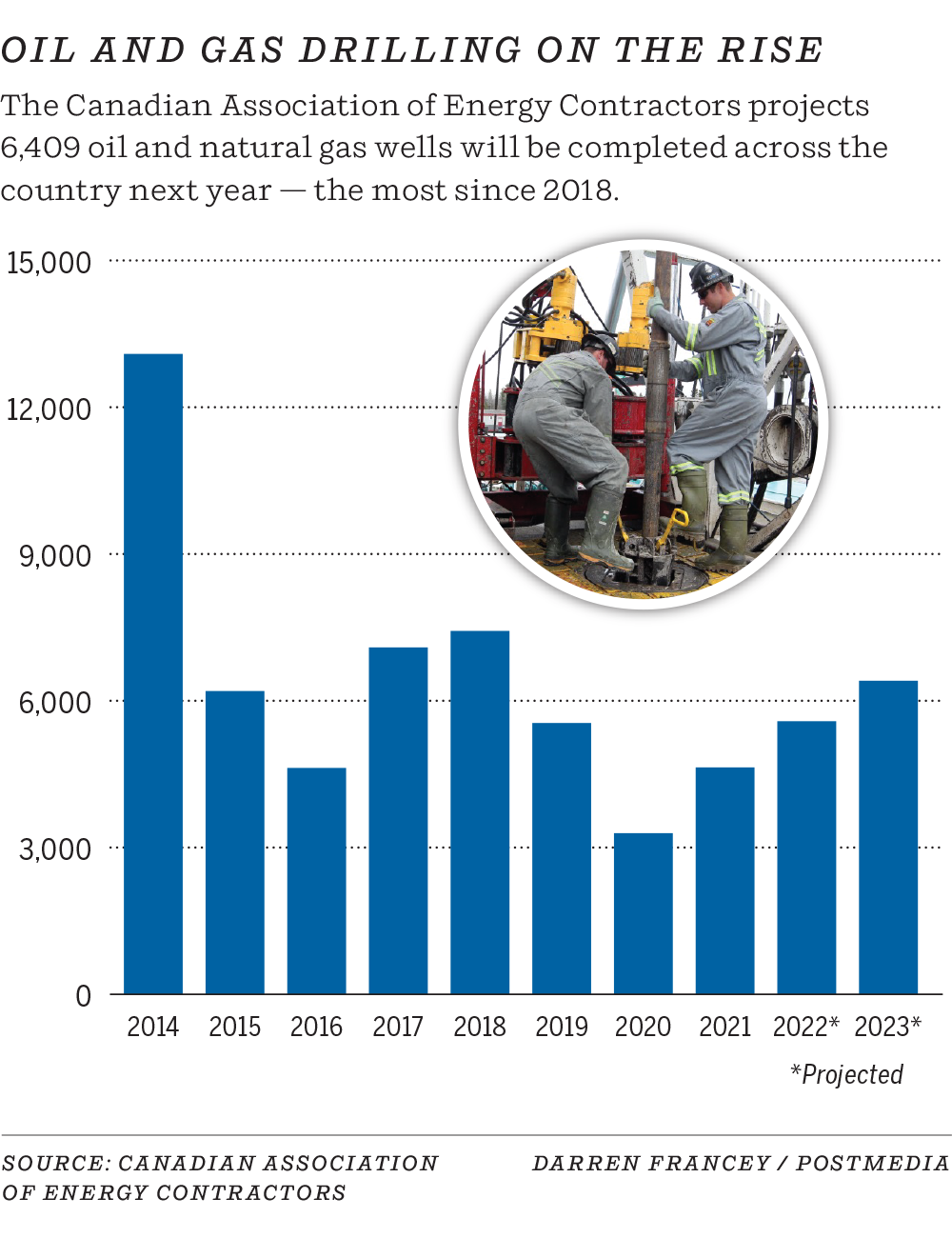 The expected upturn next year comes as the sector rebounded in 2022, with a 20 per cent increase in wells drilled from 2021 levels. Prices for both oil and gas surged amid growing global energy demand and following Russia's invasion of Ukraine.
"Drilling activity for oil and natural gas remained steady throughout the year with high commodity prices and modest improvements in capital markets," CAOEC president Mark Scholz said in a statement.
With an additional 827 wells expected to be drilled next year, the CAOEC projects it will lead to an increase of 5,437 direct and indirect jobs, pushing overall employment up to 42,350 positions.
Recommended from Editorial
Precision Drilling returns to profitability for first time since 2019

Canadian drillers are waking up as war leaves world begging for oil

Help Wanted: Alberta's oil and gas industry struggling for entry-level workers during boom

Oil and gas investors may see jump in returns as producers near debt targets
You can read more of the news on source