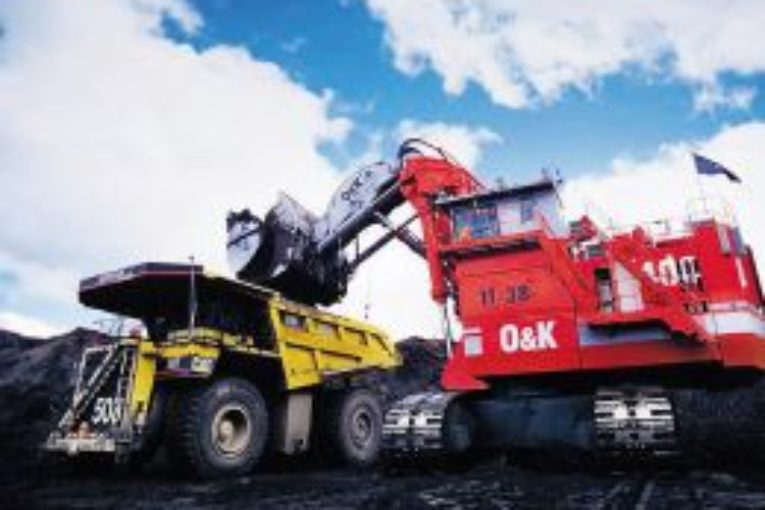 CALGARY – Oilsands companies spent Thursday addressing operational or long-time financial concerns, after what should have been a quarter that showed dramatic improvements for oilsands producers.
Three of Canada's largest oil producers reported increased revenues on Thursday, aided by higher oil prices and stronger refining margins. But while analysts had predicted a "bumper quarter" for the oilsands sector, producers were hindered by operational or hedging problems.
Suncor Energy Inc., the largest integrated oil company in Canada, beat analysts' targets on Thursday but spent much of its earnings call answering questions on restarting operations at Syncrude, a 350,000-barrels-per-day joint-venture project, which unexpectedly shut down after a power loss in late June.
"We were disappointed with the outage and, to be frank, I am not satisfied with the asset's performance," Suncor president and CEO Steve Williams said during the call, adding that the outage should cause all Syncrude joint-venture partners to accelerate plans to improve reliability at the project.
"We're not getting the sense of urgency or support that we would like from our partners at the moment," Williams said, adding that the last stage of the Syncrude upgrader's restart process would happen in September.
Suncor owns the largest stake in the project, with 58.74 per cent of the venture. Imperial Oil, which owns a 25 per cent stake, did not respond to a request for comment.
"Despite some disappointing setbacks operationally this quarter, Suncor nevertheless delivered another solid quarter of financial performance," said Raymond James analyst Chris Cox, who highlighted that Suncor had increased its share buyback program by 40 per cent.
Suncor earned $972 million in the quarter, up 123 per cent from the $435 million it earned in the same period a year earlier. Revenue, boosted by higher oil prices and refinery margins along with additional production from its new Fort Hills and Hebron projects, was $10.3 billion, up from $7.2 billion a year earlier, and ahead of analyst expectations of $9.3 billion.
"Don't think for one second that this is a move away from our capital discipline," Williams said, adding that even though the company is more profitable now, it is in no rush to sanction new projects. He also hinted a dividend hike could be on the way. Suncor stock closed 2.3 per cent higher to $54.34 on the Toronto Stock Exchange.
Institutional investors and analysts have been calling on oil companies around North America to use the cash they are generating from higher oil prices conservatively – either by returning money to shareholders or paying down debt.
All three of the Canadian oil majors reporting Thursday indicated they would use their additional cash for those two purposes.
Husky Energy Inc. reported $448 million in net earnings in the second quarter, a turnaround from the $93 million net loss it posted for the same period a year earlier. Revenue was $5.98 billion for the quarter ended June 30, up from $4.35 billion a year earlier. Husky also announced a 67 per cent increase in its dividend Thursday from 7.5 cents per share to 12.5 cents per share, as it reported a bump in profit.
"This dividend level is affordable, and has a yield that is comparable with our peers," Husky president and CEO Rob Peabody said in a release. The company stock rose 1.4 per cent to $20.94.
But Husky also spent part of its earnings call fielding questions about an operational problem. An explosion and fire in the spring at the company's recently acquired refinery in Superior, Wisc. is now expected to keep the facility out of commission for another 18 to 24 months.
The company said it is still investigating the incident and is being reimbursed by insurance.
Cenovus Energy Inc., which has been trying to deleverage after digesting the majority of ConocoPhilips' Canadian assets for $17.7 billion last year, indicated that any cash it generates over and above its operational needs would be used to reduce debt. The company is facing bond maturities in the second half of 2019.
"Everything beyond sustaining capital, paying our dividend and finishing (a remaining expansion at one of the company's oilsands project) – everything beyond that, including any proceeds from asset divestitures, will be going to drive down leverage in the company," Alex Pourbaix, the Calgary-based oilsands company's president and CEO, said in an interview.
Cenovus reported a net loss of $410 million in the second quarter, down significantly from the $2.5 billion in earnings it reported at the same time a year earlier. Revenue was above analysts' estimates at $5.83 billion, up from $4.04 billion in the second quarter of 2017.
Cenovus' profitability was hurt as it had hedged its oil production for the quarter at lower prices to protect itself after acquiring ConocoPhillips assets.
Pourbaix said the majority of those hedges expired at the end of June, and only 37 per cent of the company's oil production was hedged for the remainder of the year, which should help the company benefit from higher oil prices.
National Bank Financial analyst Travis Wood said in a research note that Cenovus recorded a $697 million hedging loss in the quarter. Cenovus stock closed 1.1 per cent lower to $13.39 on the TSX.
With a file from The Canadian Press
• Email: [email protected] | Twitter: geoffreymorgan
The Trump administration believes it will be in compliance with the congressional "fast-track" trade negotiating authority and will be able to publish text of the accord within 30 days
U.S. officials to resume talks with their Canadian counterparts on Wednesday with the aim of getting a deal all three nations could sign
The Competition Bureau said new consumer protections may be necessary if the CRTC uncovers systemic problems with sales tactics
Kevin Libin: With every court challenge, political stunt, blockade and act of sabotage, the odds have been stacked ever higher against the pipeline happening
You can read more of the news on source