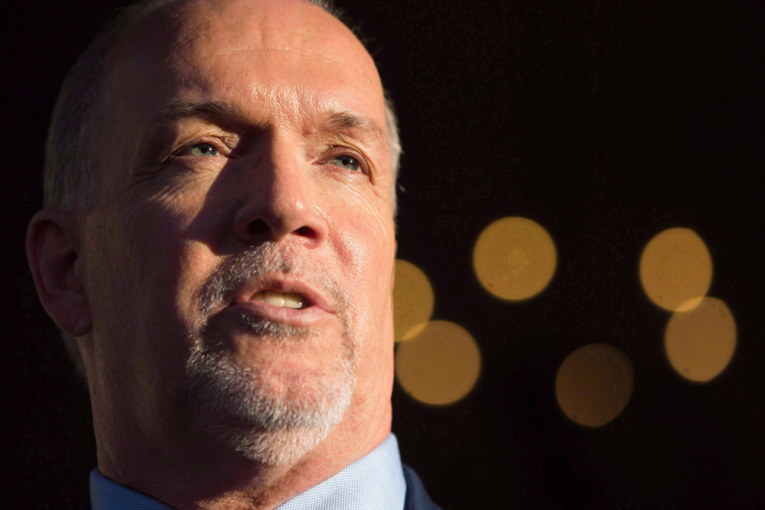 But he sounds a lot more business-friendly than a year ago, when he was campaigning to defeat Christy Clark's Liberal government and his views on LNG ranged from non-committal to hostile.
Those views were partly behind Malaysia-based Petronas's decision last July to kill its $36-billion Pacific NorthWest LNG project. A couple of months later, Nexen Energy ULC, the Canadian subsidiary of Chinese oil giant CNOOC Ltd., along with Japanese partner INPEX, pulled the plug on a feasibility study to build the $28-billion Aurora LNG project.
The province's reputation as a place to invest in energy was further damaged by Horgan's opposition to the Trans Mountain pipeline expansion and his threat to cancel the Site C hydro project in mid-construction.
But the premier has moderated his views, much like Alberta's NDP government, which initially knocked the oil industry, then became its cheerleader after realizing it needs the taxes and royalties generated by fossil fuels to pay for programs.
Horgan gave the go-ahead to finish the Site C hydro project and has been meeting privately with LNG proponents to see what can be done to get their projects to the construction stage.
"Those of us who are actively pursuing projects feel (we) have the support of this government … we are pleasantly surprised," said Byng Giraud, country manager for Woodfibre LNG.
"The new minister of energy has been easy to meet and they are engaged in looking at what are the levers that are preventing this from moving forward. The outcome of that remains to be seen, but, right now, they are saying the things we want to hear."
Giraud said his company's decision-makers are meeting with Horgan in China during the trade mission.
"We want to … show the premier that the Chinese are extremely interested in this product if we can get the right price," he said. "They want Canadian gas, but not at any price."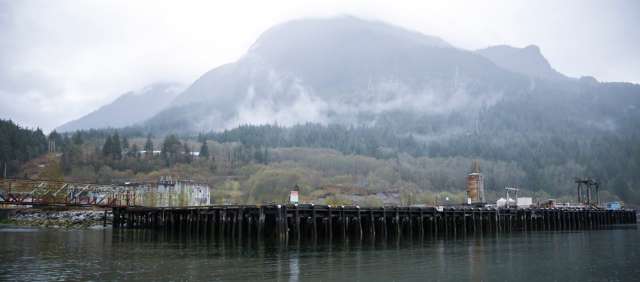 Woodfibre will continue to look for cost savings before deciding whether to move ahead with a $1.6-billion liquefied natural gas plant in partnership with the Squamish Nation.
Meetings between Horgan and LNG Canada's Asian partners during the trade mission — his first since the NDP formed a government last summer — are good news for the project, which should receive a final investment decision in the second half of 2018.
The project's major remaining stumbling block is the federal anti-dumping duties on industrial steel components made in China and South Korea that would increase costs. The project has applied for exemptions in the courts and with the federal finance department.
As for Kitimat LNG, Ray Lord, communications lead at Chevron Canada Ltd., said Horgan recently re-affirmed his government's support for the project and offered to look at opportunities to make it competitive.
"The current market for new LNG projects is challenged as significant supply from recently completed major projects and new supply sources exceeds current demand," Lord said in an emailed statement. "However, a significant opportunity exists for new competitive projects to supply LNG to Asia during the next decade."
A target date to make a final investment decision on the project has not been set, he said.
But industry proponents said Horgan can make a big difference to Canada's depressed natural gas industry by leading the startup of LNG facilities on the B.C. coast.
LNG is not the greenest energy source, but it would be subject to emissions standards that would make any from B.C. the world's cleanest, according to the previous Liberal government.
It would also provide an "unprecedented opportunity for First Nations to take part in the creation of a new resource industry and see the benefits directly in their communities," Fort St. John Mayor Lori Ackerman and Dawson Creek Mayor Dale Bumstead said in an open letter this week.
The mayors urged the province and the federal government to get on with it. Horgan, at least, has apparently made a start.
• Email:
You can read more of the news on source