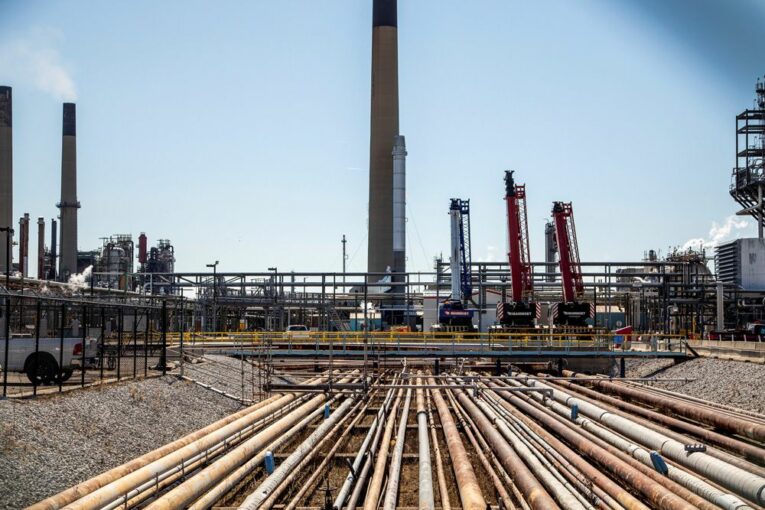 Enel X, a subsidiary of the Italian energy giant Enel SpA, announced plans to build what it described as the largest private storage battery in North America — a 20-megawatt system at Imperial Oil Ltd.'s petrochemical complex in Sarnia, Ontario.
The battery will allow Imperial Oil to reduce its carbon emissions in Sarnia by charging the battery at night, when power generation in Ontario tends to come from wind, nuclear and hydro sources rather than the natural gas that dominates daytime; and simultaneously, it will allow Imperial Oil to reduce its energy consumption during the most expensive peak demand hours.
The battery covers a minuscule portion of Ontario's peak electricity demand of about 27,000 megawatts. Still, experts say such projects will be necessary for Canada to cut its emissions to net zero during the next three decades as electrification picks up speed. Batteries make it easier for grid operators to match supply and demand. They also help ensure efficient use of energy from sources that are subject to the vagaries of weather, such as wind and solar.
"This is a step in the transition to a modern grid and exactly the kind of thing we need to be doing to reach net-zero emissions," said Bruce Lourie, a former director of Ontario's Independent Electricity Systems Operator, and chair of the Transition Accelerator, a charity that works on finding pathways for Canada to reduce its emissions.
Lourie said Ontario designed its rate structure for electricity to incentivize big consumers to reduce their demand in peak hours. Shifting demand to off hours means grid operators do not have to turn on additional power plants when consumption is highest, which can result in wasted energy.
Financial details of the arrangement were not disclosed, but Enel X said it is investing all the capital to build the project and will share the financial benefits with Imperial Oil.
In addition to reducing Imperial's energy bills, the project is expected to generate revenue for Imperial Oil under the "demand response" program in Ontario, under which the Independent Electricity System Operator pays industrial users to reduce their demand during peak hours.
Enel X uses software that looks at weather patterns, historical usage patterns, and other data to optimize the usage of energy stored in the battery.
"It's called load shaping," said Lourie. "You want the electricity load to look as flat as possible by shaving off peaks. The flatter your load, the lower the cost for everybody."
On its website, Enel X said industrial users in Ontario can expect to save more than $500,000 per year for every megawatt of consumption reduced during peak hours.
"Oftentimes, there's this perception that doing the right thing comes with very significant costs," said Phil Martin, vice-president of energy storage at Enel X. "Imperial is actually reducing their energy expenditures by millions of dollars per year."
Enel X has been operating in Ontario for two decades, and Martin said clients include food processing companies, commercial real estate operators and various industrial players.
Imperial Oil declined to comment, but posted about the project on its Facebook page. Its Sarnia petrochemical complex processes about 120,000 barrels of crude oil daily, and produces a range of chemical products.
The battery, an array of about 20 cargo-container sized structures, will be located at the petrochemical complex, and will be capable of discharging 20 megawatts per hour for two hours, making it a 40 megawatt hour battery.
It is expected to come online later this year and will be "behind the meter," meaning on Imperial Oil's side of the grid, and it will not export energy back to other users.
Martin said Canada's net-zero goals and climate change policies, Ontario's tiered rate structure, and the declining cost of batteries, are all strengthening the economic incentive for such projects.
Experts predict that batteries in vehicles and other appliances eventually will act in a similar way: charging during off hours, consuming at peak times to minimize stress on the grid, and in some cases even exporting energy back to the grid — all of which will make the electrical grid more resilient.
"These types of flexible assets are critical to getting more and more renewable variable power on the grid," said Martin.
• Email: [email protected] | Twitter: GabeFriedz
You can read more of the news on source