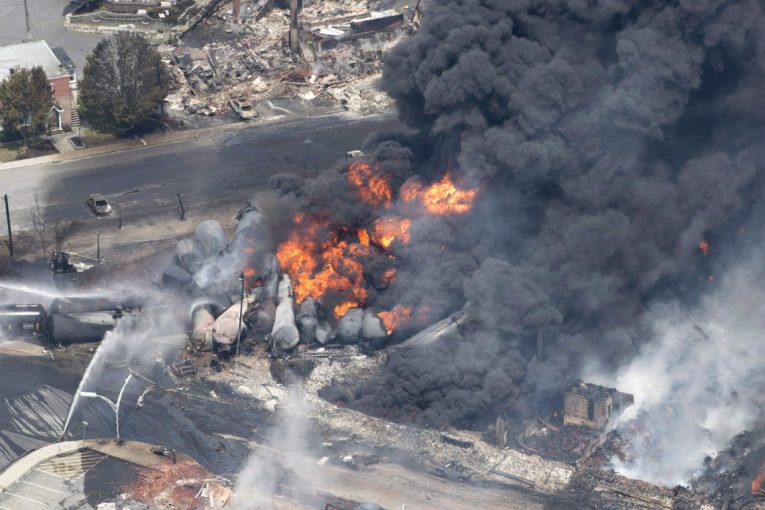 SHERBOOKE, QUE.—Jury selection is set to begin today in the trial of three men charged in the rail disaster that killed 47 people in Lac-Mégantic, Que.
Three ex-railway employees — train driver Thomas Harding, railway traffic controller Richard Labrie and manager of train operations Jean Demaitre — face 47 counts of criminal negligence causing death.
The three men have pleaded not guilty to all charges.
The trial is set to last until Dec. 21, and is being held in Sherbrooke, Que.
On July 6, 2013, a runaway train carrying crude oil derailed in the tiny Quebec community and exploded, destroying much of the city's core and leaving dozens dead.
The bankrupt former railway company Montreal Maine and Atlantic Railway has also pleaded not guilty to similar charges and will face a separate trial at a later date.
You can read more of the news on source