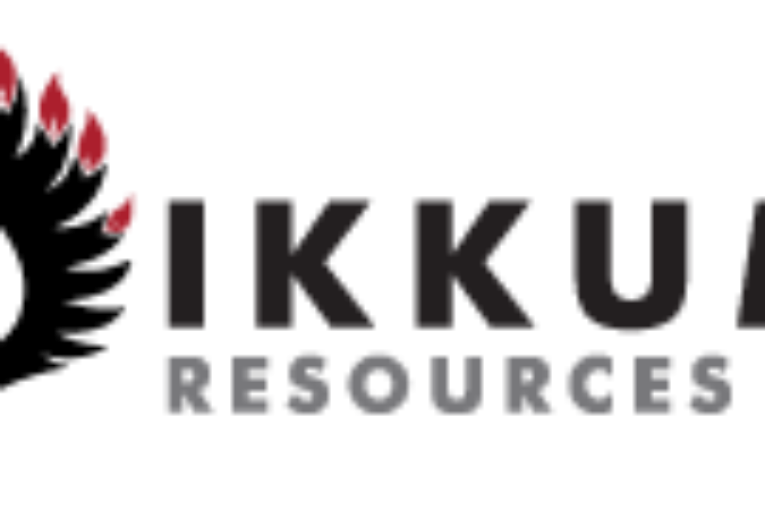 TSX Venture Exchange: IKM-V
CALGARY, Oct. 11, 2018 /CNW/ – Ikkuma Resources Corp. ("Ikkuma" or the "Corporation") is pleased to provide an update on its recent activity.
Ikkuma is pleased to announce that on October 9, 2018 it closed a conveyance and sale agreement for the sale of a non-core dormant midstream facility in the Alberta foothills (the "Midstream Facility Sale") to an undisclosed purchaser for a total consideration of $2.0 million, subject to customary adjustments.
As previously announced on July 5, 2018, Ikkuma entered into a purchase and sale agreement to sell certain midstream assets in the Alberta foothills (the "Infrastructure Asset Sale") for a total consideration of $23 million. The Infrastructure Asset Sale, which was expected to close on or before September 30, 2018, is currently under review in conjunction with Ikkuma's proposed business combination (the "Business Combination") with Pieridae Energy Limited as announced on August 24, 2018. In addition, the Corporation's previously announced non-core natural gas divestiture program through a public process with GMP FirstEnergy has been terminated.
Proceeds from the Midstream Facility Sale were used to reduce bank debt. On October 9, 2018, the Corporation entered into an agreement to further amend its amended and restated syndicated credit agreement, whereby the borrowing base of the credit facility established thereunder (the "Facility") was maintained at $25 million, of which $13 million is currently available at the full discretion of the Corporation. As at September 30, 2018, approximately $4 million was drawn on the Facility. The Facility is subject to a semi-annual review by October 31, 2018.
The foregoing restriction on the Facility prevents available bank debt from being used for the Corporation's flow-through program of $12 million that is required to be spent by December 31, 2018. Alternative sources of financing have been considered and are expected to be reviewed and announced on or about November 1, 2018. The focus of the flow-through program will be on drilling locations associated with the Corporation's Central Alberta foothills asset acquisition that was completed in the fourth quarter of 2017.
A Management Information Circular and Proxy Statement with respect to the Business Combination is expected to be mailed to Ikkuma shareholders on or before October 22, 2018 with a special meeting of shareholders scheduled to be held on November 19, 2018.
About Ikkuma Resources Corp.
Ikkuma Resources Corp. is a diversified growth-oriented public oil and gas company listed on the TSX Venture Exchange under the symbol "IKM", with holdings in both conventional and unconventional projects in Western Canada. The Corporation is focused in the Foothills Region of Western Canada with a team that has extensive experience in the area with the unique skills at successfully exploiting a complex and potentially prolific play type. Corporate information can be found at: www.ikkumarescorp.com.
You can read more of the news on source