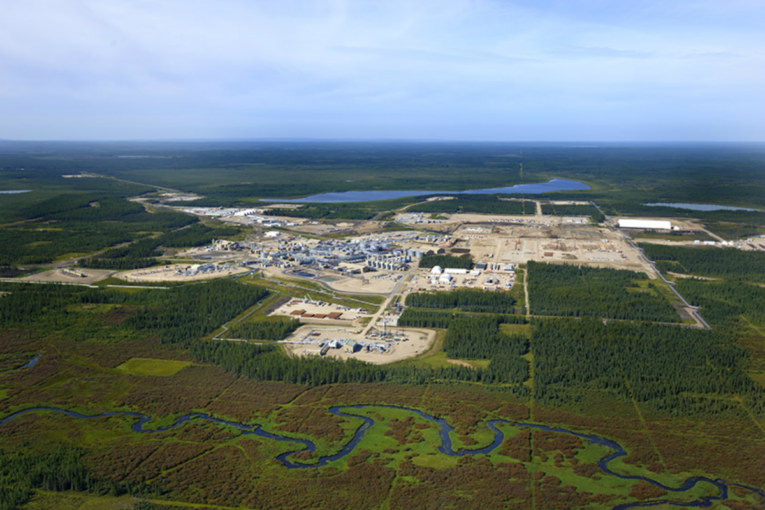 The discount on Canadian heavy crude was unchanged versus U.S. benchmark West Texas Intermediate (WTI) crude on Friday, trading at a wider than usual level.Prices were supported by the Keystone pipeline returning to near 90% utilization following a spill in North Dakota Oct. 29, said John Coleman, principal analyst for North American crude oil markets at consultancy Wood Mackenzie. Coleman said the Western Canada Select spread remained wide, however, as new standards for sulfur in marine fuel are set to take effect in 2020.
Western Canada Select (WCS) heavy blend crude for January delivery in Hardisty, Alberta, was trading at $20 per barrel below WTI, according to NE2 Canada Inc, matching Thursday's settle.
Light synthetic crude from the oil sands traded 30 cents below WTI, compared with Thursday's settle of 15 cents over.
Oil futures rose more than 1% and posted sharp weekly gains after OPEC and its allies agreed to deepen output cuts by 500,000 barrels per day in early 2020.
Canada's Syncrude oil sands facility reduced December production by 1.6 million barrels because of operational problems, sources told Reuters.
Western Canadian oil stocks climbed to a record high 39 million barrels as of Nov. 29 due to a temporary outage of the Keystone oil pipeline and a strike by Canadian National Railway Co workers, data provider Genscape said.
Share This:
---
You can read more of the news on source