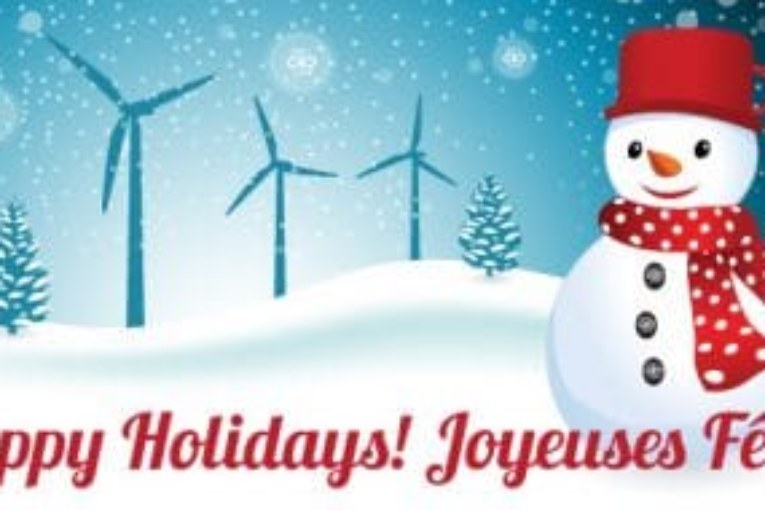 Thank you for your continued contribution and support for Canada's wind energy industry.
The industry reached a milestone of over 11,000 megawatts of installed capacity this year, and during the holiday season more than ever, our thoughts turn gratefully to all of you who have made our progress possible.
From all of us at CanWEA, we wish you and your loved ones a wonderful Holiday Season and very Happy New Year!
The CanWEA Team
You can read more of the news on source