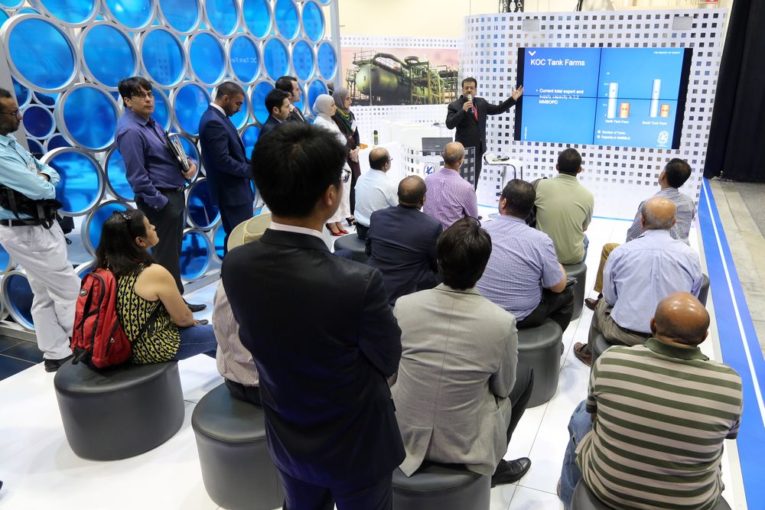 The 50th anniversary of the Global Petroleum Show is shaping up to be a return to former glory for the Calgary-based international oil and gas trade show.
Featuring more than 1,000 exhibitors from 100 countries, Nick Samain with show organizers DMG Events said the show and exhibitors are excited to showcase the innovation and resilience of the North American oil and gas industry to the world.
"As the downturn kicked in going into 2015, we definitely saw a shrinking show floor and a shrinking audience," Samain said. "It was very, very tough. And as we've come into 2018 with some key positives . . . now it's really kicked into high gear for this year's event."
Samain said the show will boast three days of exhibition and elbow rubbing from a who's-who from the oil and gas sector, including international pavilions from Germany, Korea, Mexico, China and Brazil.
John Bayko, vice-president of communications of the Canadian Association of Oilwell Drilling Contractors (CAODC), said the trade show is a chance for oil and gas companies, large and small, to attract talent and "showcase why they are a good place to work."
He said Canadian contractors could be particularly attractive to the international markets because of the unique challenges drillers face due to Canada's geology.
"We drill in some of the toughest, trickiest configurations in the world, and in some of the harshest conditions," Bayko said. "And so what our members are able to do is provide packages that are ideally suited to whatever geology is in play."
The conference kicks off Tuesday with a talk from Tim McMillan, president of the Canadian Association of Petroleum Producers, followed by a seminar with Premier Rachel Notley titled "Keep Canada Working."
Wednesday's program has a focus on environmentally responsible oil and gas production, including how sustainability can help a company's bottom line.
The show starts Tuesday and runs until Thursday, with passes ranging from $395 for a single day and $795 for a three-day pass.
Exhibitor passes are $75 until Monday and cost $125 once the show is underway.
The full lineup of events at the Global Petroleum Show can be found at www.globalpetroleumshow.com/conference-program/.
To register, visit www.globalpetroleumshow.com/register/.
On Twitter: @RCRumbolt
You can read more of the news on source