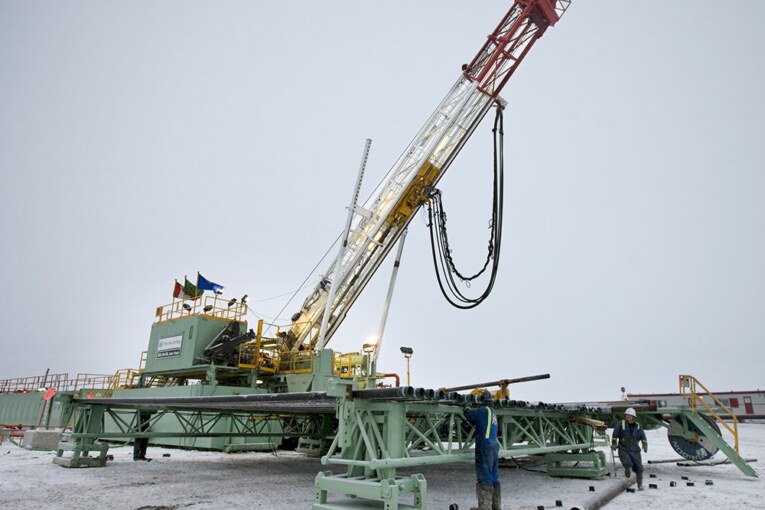 Two topics continue to dominate discussions in Canada's oilpatch these days — the effect of rising energy prices, and the imperative to reduce greenhouse gas emissions.
We apologize, but this video has failed to load.
Try refreshing your browser, or
tap here to see other videos from our team.
Varcoe: Higher prices, curbing emissions fuel competition in resurgent oilpatch
Back to video
More signs reinforce the importance of these twin topics as the second half of 2022 approaches.
"I don't think either is going away and they have the potential to define this decade," analyst Kevin Birn, a vice-president of S&P Commodity Insights, said Wednesday.
Amid stronger energy prices, four Canadian oil and gas companies are set to join the S&P/TSX Composite Index on Monday.
Precision Drilling Corp., one of the country's largest oil and gas drillers, and Pason Systems Inc., which provides data management services to the industry, will re-join the index as part of a quarterly review process.
Two petroleum producers, Athabasca Oil Corp. and Spartan Delta Corp., will also be added.
"It's really important to see the energy industry and energy services rising in prominence and importance, certainly with the concerns we have around energy security today," said Precision Drilling CEO Kevin Neveu.
"Oil prices have an impact. I think the steps we take around ESG have an impact. And I think the returns we generate for our investors are probably the most important."
Precision was one of two drillers and five Canadian petroleum producers dropped from the S&P/TSX Composite Index in the fall of 2019 because of a decline in their market capitalizations, as oil prices bumped along around US$50 a barrel and investor interest in the sector waned.
The situation has shifted.
Tight energy supplies, rising global demand for oil and Russia's invasion of Ukraine — sparking security of supply concerns around the world — have propelled commodity prices higher.
West Texas Intermediate crude closed down $3.63 on Wednesday to US$115.31 per barrel, but it's still up more than 55 per cent this year. Benchmark U.S. gas prices have more than doubled in the past 12 months.
The S&P/TSX Capped Energy has jumped 91 per cent since the beginning of January, while the broader index has fallen by almost eight per cent.
Rafi Tahmazian, a senior portfolio manager at Canoe Financial in Calgary, said the entire oil and gas sector has enjoyed a strong run this year, equating it to a rising tide lifting all boats.
Unlike past price booms, producers remain committed to focusing on shareholder returns, not spending substantially more money to chase higher output.
"This time around, these things are cash machines, disciplined," he said.
"The old sailing adage is you don't leave wind to find wind. That's what is happening here."
In 2015, energy companies made up 22 per cent of the Toronto Stock Exchange's main index's value.
After the pandemic struck and oil and gas prices cratered, the weighting dropped to just 10 per cent by November 2021.
Today, shares in oil, gas and consumable fuel companies make up 20 per cent of the index.
"When more and more names are added to the TSX Composite Index that are energy-weighted, it is harder (for investors) to ignore," said analyst Jeremy McCrea of Raymond James.
Spartan Delta vice-president Mark Hodgson said being added to the index will mean about five million shares of incremental demand for the stock, coming from funds that track the underlying composite index.
Athabasca Oil CEO Rob Broen said being brought back to the index recognizes the financial recovery for the company and the sector, and should broaden its investor audience.
"I do think the conversations are much more constructive and investors are looking for a return on their money," he said.
"There's a lack of supply in the world. You see there's a strong demand for both oil and natural gas, and the supply doesn't seem to be there."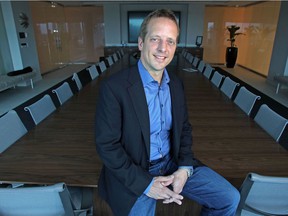 As high prices reverberate through the industry, the longer-term consideration for companies — and investors — comes on the climate front.
Earlier this year, the Trudeau government rolled out a national emissions reduction plan that calls for a 42 per cent cut by the industry by the end of this decade.
Reaching the target will require swift action.
On Wednesday, the organization representing six large oilsands operators that are now working together to reach the goal of net-zero emissions by 2050 announced it has teamed up with two other industry groups to create one larger entity.
The renamed Pathways Alliance — formerly the Oilsands Pathway to Net Zero Alliance — has joined forces with Canada's Oil Sands Innovation Alliance (COSIA) and the Oil Sands Community Alliance.
COSIA, established a decade ago to promote collaboration to improve the industry's environmental performance, will operate as a division within the group, focused on innovation and technology.
"As a sector, we have embraced this decarbonization of oilsands production in Canada," said Kendall Dilling, new president of the Pathways Alliance.
"We already have a product that's globally leading in virtually every other ESG metric, so now we focus our resources to address greenhouse gas emissions."
Dilling, who previously worked at Cenovus Energy as vice-president of environment, said a final investment decision on the alliance's lead project — a proposed $14-billion CO2 trunk line that connects oilsands facilities to a carbon sequestration hub in the Cold Lake area — will likely be made by the end of 2024.
As Birn points out, a common thread runs between the industry's immediate concerns of planning for the effect of high oil and gas prices, and the longer-term issue of preparing for decarbonization.
Both are conversations about competitiveness. Companies are focused on returning capital and competing in the near term, while also preparing to compete on carbon in the coming decades.
"That's what the investor is seeking — tell me how you will generate returns today against your peer group, and tell me how you will position your product through the transition to be competitive," Birn said.
"That's what they need to do."
Chris Varcoe is a Calgary Herald columnist.
You can read more of the news on source