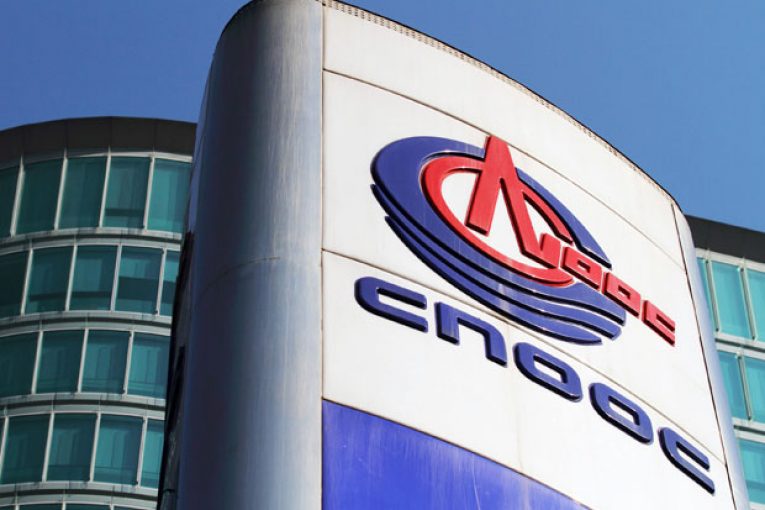 CALGARY – The Canadian arm of a Chinese state-owned oil company cancelled plans for a multi-billion-dollar liquefied natural gas project on Canada's West Coast on Thursday.
CNOOC Nexen Energy, the Calgary-based division of Beijing-based CNOOC Ltd., and its Tokyo-based joint-venture partner INPEX Corp. cancelled a feasibility study "and will cease all investigation activity" on their proposed Aurora LNG project near Prince Rupert, British Columbia.
A press release from the partners blamed "the current macro-economic environment" for the cancellation, saying it does not support the development of a large LNG business on the West Coast.
The venture's proposed timeline had pegged 2020 as a planned start date for construction on the project, which would have exported 24 million tonnes of super-cooled gas per year to Asian markets.
"We are disappointed in this outcome, Aurora LNG is proud of its work in northwest British Columbia over the past three years and the relationships it has built with local community members, indigenous groups, stakeholders and government," a release from Nexen said. The company said it will continue to invest in its upstream natural gas production in northeastern B.C.
Nexen spokesperson Brittney Price said in an email there would be "some impacts to our workforce over the coming months" but said the number of people affected would be "minimal." She declined to provide a specific number.
The announcement is the latest in a string of project deferrals and cancellations and another setback to Canada's once-promising LNG export industry.
Malaysia's state-owned oil company Petronas announced in July it would not proceed with its $36 billion Pacific Northwest LNG project, which had also been sited near Prince Rupert. That project would have exported 19.2 million tonnes of LNG per year from Canada to Asian markets.
"I think Canada and regulatory authorities, we need to reflect very hard on what these decisions, one after another, tell us about our competitiveness," Explorers and Producers Association of Canada Gary Leach said, adding the announcement "is not good for overall investors views of Canada."
"For Western Canadian gas producers, who are a key part of our membership, market diversification and Pacific coast export opportunities is an important part of the future of this industry otherwise we remain tied to backfilling natural gas supply in North America," Leach said.
He added that U.S. based LNG projects have been commissioned while Canadian proposals have idled.
But one of the few major LNG projects still progressing is Shell Canada Ltd.'s project proposed near Kititmat, B.C.
Susannah Pierce, external affairs director at LNG Canada – a joint venture between Shell Canada, PetroChina, KOGAS and Mitsubishi Corp. – said her group is continuing to work on its proposal, regardless of what is happening with other LNG projects.
The LNG Canada partners, who are at a more advanced stage of development, are expected to make a final investment decision on whether to move forward next year.
"We believe that there is a good opportunity for this to happen, and the signals we are getting is that there is a workable space for this to happen in the new political regime (under the B.C. NDP government)" and its conditions, she said in an interview. "I think LNG Canada stacks up pretty well with that."
The project is striving to be the most efficient from a CO2 perspective, to minimize environmental impacts, to have strong First Nations support, and is committed to hiring locally, she said.
The latest setback to B.C.'s LNG industry, comes as neighbouring Alberta's energy minister Margaret McCuaig-Boyd is on a trade mission to Japan, China and South Korea to attract Asian companies to the province's oil and gas sector.
McCuaig-Boyd said in a press conference from Seoul before the Aurora announcement, that she had discussed the cancellation of Petronas' LNG project with investors in China, Japan and Korea on her trade mission. "There was some disappointment expressed, we were disappointed as well, but we're going to keep working to do what we can to make sure the pipelines get built," she said.
Financial Post
gmorgan@nationalpost.com
Twitter.com/geoffreymorgan
You can read more of the news on source