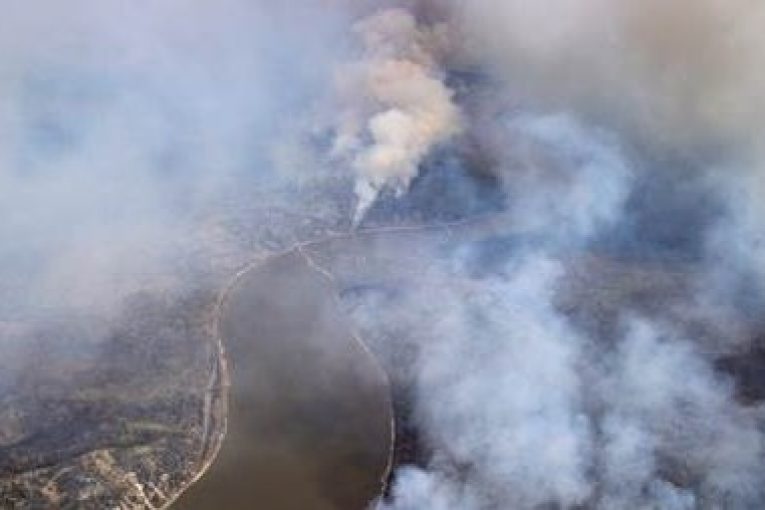 BC couple allegedly lied about Fort McMurray wildfire escape, had no ties to Alberta
CALGARY, Alberta, May 25 (Reuters) – The salt-of-the-earth farmers and ranchers in the western Canadian town of Claresholm thought Darryl Rondeau and his girlfriend were just desperate for shelter and food, like many of the thousands of Fort McMurray wildfire evacuees who escaped the stricken oil patch up north.
So, for a about week earlier this month, the residents embraced them like family members, buying them meals, clothes, and work boots, and giving them free lodging.
The local newspaper even ran a front-page story chronicling the couple's seemingly death-defying escape from Fort McMurray with "the fire on our tail," as Rondeau described it. "We saw our house catch on fire," he told the paper.
But the couple were not evacuees, police say, just the most flagrant example of people who have preyed on generous Canadians offering aid to wildfire victims.
Charges have been filed in at least two separate incidents where people illegally tried to obtain government debit cards loaded with charity funds, and eight other cases are being investigated, provincial officials said.
Alberta authorities have added security guards to sites where relief workers dole out the cards and, at busier locations, are using facial recognition technology to verify an applicant's identity.
Even so, there does not appear to be a widespread problem with stolen cards or of theft from charity funds generally, though it is not yet clear how much money may have been stolen, said provincial spokesman John Archer.
The Canadian Red Cross said it has collected C$104 million in aid money and handed out about $43 million to some 36,000 evacuee households.
In the Claresholm affair, Darryl Rondeau and Jaime Cox of British Columbia were charged with fraud after police determined the couple had never actually lived in Fort McMurray and had no ties to Alberta.
Rondeau pleaded guilty on Wednesday in a provincial court. Cox is due in court on June 1, the first day that Fort McMurray evacuees are due to return home.
Police said they launched an investigation after Rondeau and Cox failed to register with the Red Cross, among other tell-tale signs that raised eyebrows and pulses around town.
At one point, a restaurant owner offered Rondeau a free meal and his girlfriend a job. She turned down the job but the pair ordered steaks, the priciest item on the menu, said Brandi Carlson, part owner of Roy's Place.
"The situation sucked," Carlson said. "It is what it is, but you still have to help people. Pure and simple. It doesn't matter who the people are. It's the right thing to do."
(Additional reporting by Ethan Lou in Toronto; Editing by Alistair Bell)
You can read more of the news on source