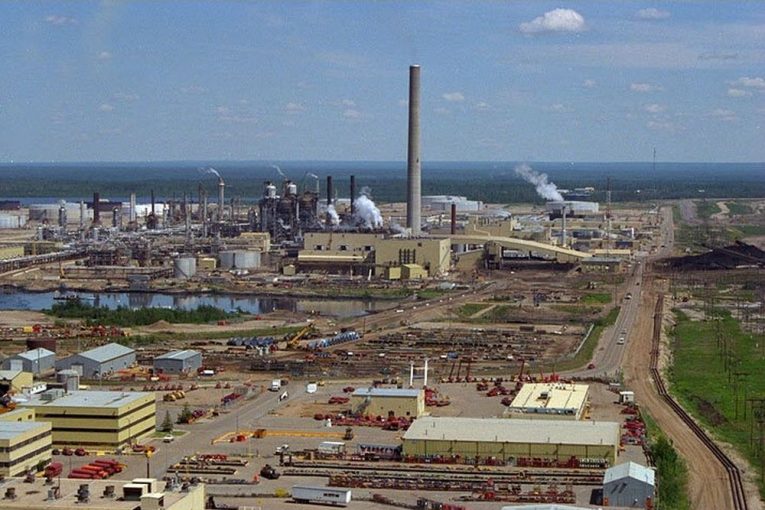 When a Japanese oil company came to Alberta in 1978 as the first overseas player in the oilsands, the industry was still cutting its teeth.
Global oil prices hovered around US$15 a barrel, Canada produced only 64,000 barrels a day from the mammoth bitumen resource, and the Syncrude project was just getting started.
By the time Japan Canada Oil Sands Ltd. (JACOS) cut the ribbon on its new $2-billion Hangingstone oilsands plant earlier this month, the company had witnessed several waves of foreign investment come into the sector — and leave.
In the past year, international companies have sold off more than $30 billion of oilsands assets to Canadian-based firms, after more than $45 billion streamed in during a frantic 10-year period.
But the ebb-and-flow of foreign money didn't dissuade the Japanese company from persisting with a resource it began researching almost 40 years ago.
It just took patience.
"For us, it still makes sense to stick to the oilsands business. That's because of the accumulation of the knowledge in this specific play," says JACOS president Satoshi Abe.
"The oilsands development makes sense in the long run … you have to have a long-term view."
Since the start of commercial oilsands production in 1967, foreign ownership has been a constant presence and a frequent source of controversy.
Proponents say without foreign expertise and an influx of outside capital, Canada lacked the money and might necessary to ramp up production to 2.5 million barrels a day.
The benefits, they say, are as obvious as the black bitumen that comes out of the ground: jobs, economic prosperity and energy security.
Critics, however, worry about a loss of control of Canada's strategic resource.
---
RELATED
Special Section: Oilsands @ 50
Triumph over challenges gave rise to Alberta's oilsands
Oilsands will be around for another century, says Suncor CEO
Daniel Yergin talks oilsands past, present and future


---
The debate flared up during the contentious National Energy Program in the 1980s, and five years ago with the emergence of state-owned enterprises swallowing up Canadian companies.
"It goes way back," says University of Calgary School of Public Policy executive fellow Robert Skinner, an energy expert who helped multinational companies Total and Statoil gain a foothold in the oilsands.
"We have this problem; Canadians have this kind of gut reaction that we shouldn't allow these foreigners … to own it."
First commercial scale oilsands plant started up by Great Canadian Oil Sands (now Suncor Inc. )
is pictured in this historical photo from 1967.
Yet, the developer of the first oilsands mine, the Great Canadian Oil Sands project, was Philadelphia-based Sun Oil and its owner, J. Howard Pew.
Without the American industrialist's commitment to the project, most observers believe the company would have walked away in the early years when production was erratic, oil prices were low and losses were heavy.
After the oil embargo and price shocks of the 1970s, the federal Liberal government of Pierre Trudeau tried to promote Canadian ownership through the National Energy Program and it also regulated foreign investment.
Japan's oil company arrived in Alberta as that country was seeking to diversify its energy suppliers.
JACOS, whose main owner at that time was controlled by the Japanese government, worked on experimental "in-situ" technology throughout the 1980s and '90s, using steam to liquefy the bitumen underground so it could be recovered.
"At one time, those Canadian partners were very negative in proceeding with in-situ oilsands development technology. But because of our long-term view, as well as the support of the Japanese government, we stuck to it," Abe says.
"We have been around here, no matter what happened in the market."
Other international companies have also stayed for the long haul.
Calgary-based Imperial Oil, which is majority-owned by U.S. major Exxon Mobil, has been a pivotal player for decades through its stake in Syncrude and production in the Cold Lake area.
In the early 2000s, multinational Royal Dutch Shell built the province's third oilsands mine with a U.S. partner, Chevron.
A stampede of other international producers arrived, including France's Total, Statoil of Norway, a number of American oil independents and China's state-owned Sinopec and Chinese National Offshore Oil Corp. (CNOOC).
Signage at the headquarters of CNOOC (China National Offshore Oil Corporation) is shown in Beijing.
Skinner says rising oil prices in the last decade and Canada's massive resource bounty enticed international firms like Statoil, which paid $2.2 billion to buy out North American Oil Sands Corp. in 2007.
"Here is this huge resource, it's in a politically safe country, it's low geological risk, the rules are pretty clear," he says.
"We wanted to get a good beachhead and we did … That was the flavour of the day."
In a decade-long period ending in early 2012, foreign companies spent $30 billion buying oilsands companies, assets and leases, according to the Canadian Energy Research Institute.
Greg Stringham, former vice-president of the Canadian Association of Petroleum Producers, says many global companies came calling, but soon learned how difficult the oilsands business can be, with huge capital requirements and tricky technical considerations.
"The oilsands are not gold rush material at all. It is not instant reward … They thought there was going to be an easy route through, and that didn't materialize."
Many players have since left, selling their stakes at a loss.
"The Europeans and Asians made relatively big investments in projects just starting off and found it was tough," says Stringham.
"The oilsands are not gold rush material at all. It is not instant reward … They thought there was going to be an easy route through, and that didn't materialize."
The 'ah-ha moment' that forever changed the rules around foreign ownership
While the foreign spending spree in Alberta slowly gained attention last decade, it exploded onto the political stage in July 2012 with the friendly $15-billion acquisition of Calgary-based Nexen Energy by CNOOC.
Although the Chinese company made an earlier oilsands investment in 2005 with a minority stake in MEG Energy, the Nexen deal stirred up broader questions about the Beijing government gaining direct control of a major domestic firm.
University of Calgary historian Paul Chastko, who wrote a book about the oilsands, calls the Nexen debate the "ah-ha moment" on foreign ownership, shining a spotlight on the presence of state-owned enterprises.
Prime Minister Stephen Harper permitted the deal, but Ottawa introduced new rules to limit state-owned companies from buying oilsands firms, saying they'd only be approved in "exceptional" circumstances.
"What we were concerned about was the ownership by a government," says Joe Oliver, who was the federal Natural Resources Minister during the debate.
An Ipsos Reid poll conducted after Harper's announcement found 74 per cent of Canadians thought the Conservative government should block the sale of all domestic companies to state-owned enterprises.
More generally, groups like the Council of Canadians have expressed other concerns about foreign ownership in the oilsands.
They worry international trade rules could give multinational companies certain rights that would hamper federal and provincial governments from developing stronger environmental policies, such as those involving climate change.
"The more foreign ownership we see in the oilsands, the more at risk we are at from trade agreements," says the council's Andrea Harden-Donahue.
After the federal rules changed, international oilsands investment fell sharply, from $27 billion in 2012 to just $2 billion the following year, Chastko notes.
Oliver says the government wasn't interested in throttling back foreign capital, just other governments from buying up strategic Canadian businesses.
"The idea that (another) government should be in control of an immense resource of ours goes to sovereignty," he says.
"It's one thing to have a lot of foreign companies, but if they're all owned by a foreign government, you're starting to lose your independence."
Here come the Canadians
Since the collapse of oil prices and growing prominence of shale oil plays in the United States, oilsands investment has slowed considerably.
Former investment banker Vincent Lun, a Toronto native working in Hong Kong as an energy adviser for the private Can-China Global Resource Fund, said few Asians investors are looking at the oilsands today because there are more enticing places to make money, along with the history of buyers overpaying for assets.
A decade ago, many acquirers didn't fully understand the differences between various projects or the quality of oilsands leases, says Lun, who worked previously on a number of oilsands deals in Canada for Credit Suisse.
"You had a lot of money flow into the space and everything looks good when oil is in the $90 range. When the prices come down, the truth is revealed," he says.
Much of the consternation over foreign investment this year has focused on global companies heading for the exits, including Royal Dutch Shell, Marathon Oil, Statoil and ConocoPhillips.
But a new trend has also emerged: the Canadianization of the sector.
Suncor Energy, Canadian Natural Resources and Cenovus Energy have all made multibillion-dollar deals to expand their holdings, giving them the ability to find greater efficiencies and become more competitive.
CAPP data show Canadian ownership of the oilsands sat at 58 per cent in 2010, before dropping to 51 per cent by 2016.
After a spate of deals this year, Canadian-based companies (which includes Calgary-based Imperial Oil) now own more than 80 per cent of all oilsands production, according to energy consultancy Wood MacKenzie.
Yet, the departure of international players has raised alarm bells about the competitiveness of Canada's energy sector to attract capital.
"When we see that (foreign) investment leave the country or dry up, that's where Canadians and Albertans will start to get concerned about the future of our economic prosperity," says CAPP vice-president of oilsands Ben Brunnen.
While Canada needed foreign capital in past to expand the sector, domestic companies now have the heft and ability to raise money and grow production, says Suncor CEO Steve Williams.Between them, Suncor, Cenovus and Canadian Natural now have a combined market capitalization of $138 billion.
"We are becoming global players and our ability to attract capital is much greater than it was," Williams says.
He understands why some multinational players are selling oilsands properties as they manage their own portfolios and pursue other global opportunities. But the Canadianization movement is a positive development and the trend may continue, he adds.
"It's a great opportunity for Canada, and it's a great opportunity for us to take firm hold of our resource and to develop and produce it," Williams says.
"There are still international companies looking to leave …. We're much more comfortable having a big operating basis in the oilsands."
Few observers expect international investment to dry up completely as oilsands production grows to three million barrels a day by 2020, although no one is predicting another rush to match the last two decades.
From across the Pacific, Lun believes foreign companies and capital will return to northern Alberta.
It will just take patience.
"It all ebbs and flows, all comes in cycles," he says from his office in Hong Kong.
"I guarantee if oil goes to $100, foreign investment will flow back in again. That's just what happens."
.com
---
Origins of the oilsands
Compiled by Norma Marr
Sources: Calgary Herald Archives; Postmedia Archives; Government of Alberta; Steward: 75 Years of Alberta Energy Regulation (Gordon Jaremko)

You can read more of the news on source