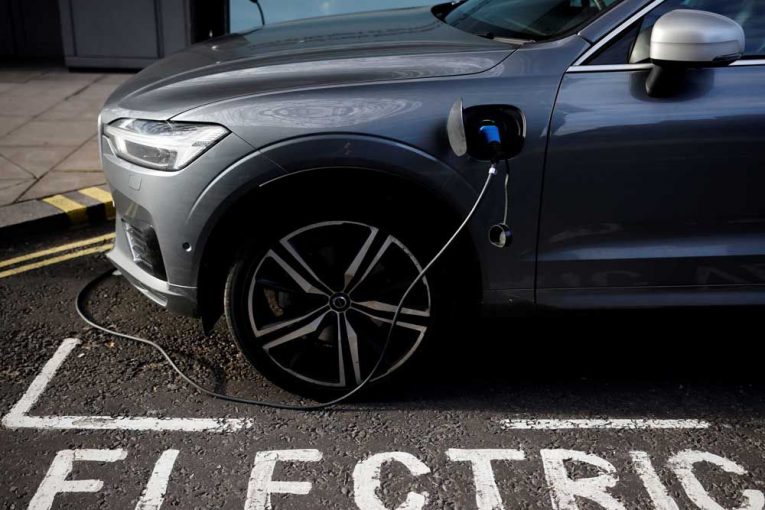 Despite long-term trends indicating the rise of electric vehicles, Deloitte's 2021 Ontario automotive consumer study shows that range and affordability continue to be key concerns for consumers.
The study highlights that 76 per cent of consumers planning to purchase an EV expect to pay less than $50,000. Additional findings showed that most consumers partial to EVs indicated they intend to charge vehicles at home, instead of a charging station. The 2021 Ontario automotive consumer study was based on an online survey in August of 948 Ontario residents over the age of 18.
However, views on the conventional internal combustion engine are changing with the popularity of internal combustion engines dropping by 22 per cent.
Ryan Robinson, an automotive research leader at Deloitte and author of the report, said that when you look at the 22 per cent drop, you have to wonder where that interest is diverting towards.
"Our data is telling us it's going into hybrid electric," the Robinson told the Financial Post. "So there is still something to be said for consumers that want to make that half step into an electric future, but they're not quite ready to make that full step into an all battery-powered electric vehicle."
Hybrid, battery-charged and plug-in vehicles accounted for 9 per cent of auto sales in Ontario in the second quarter, but that's a major jump compared to the 4 per cent market share during the same period last year, Statistics Canada data shows. Canada has set a mandatory target for all new light-duty cars and passenger trucks to be zero-emission by 2035.
When asked what kind of engine they would prefer in their next vehicle, 35 per cent of the respondents said they would prefer a hybrid vehicle and 16 per cent picked an all-electric vehicle — an 11 per cent increase from the 2020 survey.
The report said that consumers cited range and price as causes of hesitation to enter the EV market. Notably, most potential EV buyers expect to pay less than $50,000. The popular Tesla Model X is priced at $124,990, but a number of electric cars such as the Volkswagen e-Golf and Nissan Leaf are priced below $50,000.
Robinson says this does not leave much room as the average price of a vehicle is over $40,000 and vehicle options currently available to consumers can easily push prices to that $50,000 upper limit or beyond, which is a hurdle for many Canadians.
Another factor pushing up transaction prices are large contingents of Canadian consumers eyeing the larger SUV models or trucks.
" So you need to allow consumers to drive what they want to drive because consumers are notoriously uncompromising on the vehicle and the type of vehicles that they want to drive, and do it at a price point that they're willing to pay," said Robinson.
Around 80 per cent of consumers preferring an EV would charge it overnight at home, "essentially like their smartphone."
However, Robinson said there is still a role for EV charging stations or gas stations intending to repurpose. This is because consumers know where these stations are located, and the fueling infrastructure has been built up over many decades.
"There's something to be said for offering an electric option during that transition at places where people know to go," said Robinson adding that charging stations can provide comfort to consumers taking their vehicle on a long journey.
___________________________________________________________
 If you liked this story, sign up for more in the FP Energy Newsletter.

_____________________________________________________________
You can read more of the news on source