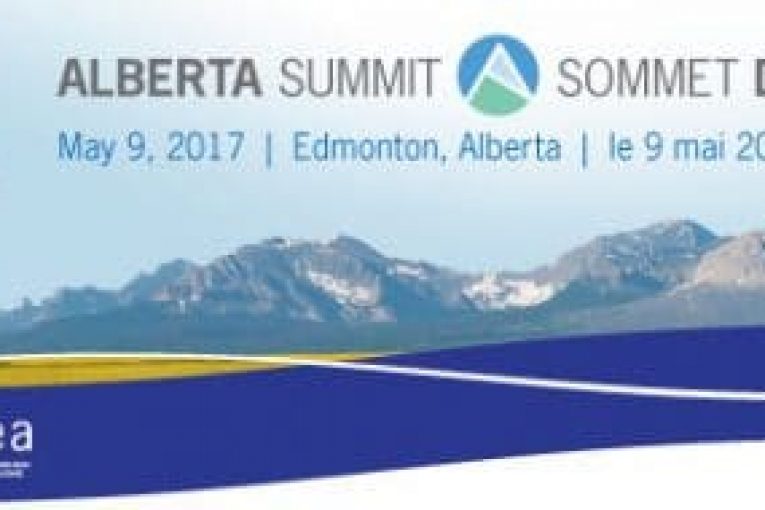 With firm goals and attainable targets set on building Alberta's renewable energy future, there will be a lot to talk about with respect to new wind energy opportunities in the province at the CanWEA Alberta Summit on May 9 in Edmonton, Alberta.
Registrations for the Alberta Summit have been strong, with established and emerging players from across Canada's energy market making plans to gather at the Westin Hotel for this exciting event.
Great things are on the horizon for Alberta's renewable energy marketplace. Alberta's homegrown Climate Leadership Plan sets forth a strategy to reduce carbon emissions while helping diversify its largely fossil-fuel dependent economy into one that also embraces advances in clean energy technology.
As well, the Renewable Electricity Act puts into place a framework for renewable energy regulation in Alberta, establishing electricity generation targets of at least 30 per cent from renewable sources by 2030.
This plan will benefit from steady declines in the cost of wind energy – backstopped by multiple studies showing significant price drops between 30 and 60 per cent over the past six years.
Over the next 14 years, Alberta's plan to add 5,000 MW of renewable energy capacity, most of which will be new wind projects, and starting with a 400 MW request for proposals this year, will attract billions of dollars of new investment from around the world.
Coupled with Alberta's plan to replace two-thirds of its coal generation capacity with renewables, Alberta is set to be Canada's largest market for new renewable power capacity.
The intensely competitive process in place to procure new wind energy in Alberta ensures low-cost electricity for everybody – and paints an exciting picture for energy and innovation in the province.
The CanWEA Alberta Summit is a day full of key industry-leading speakers and panelists, featuring keynotes addresses from The Honourable Shannon Phillips, Alberta's Minister of Environment and Parks and the Minister Responsible for the Climate Change Office (invited) and Mike Law, Senior Vice President and Chief Operating Officer at the Alberta Electric System Operator.
Seminars scheduled for the day include Alberta business opportunities in wind power, community engagement (a session at which I myself get a few minutes at the mic), the evolution of Alberta's energy market and battling myths surrounding renewable energy reliability. The full day program offers delegates a rare chance to get ahead of the curve in Alberta's changing energy landscape.
For more information and to be a part of the way forward, visit the CanWEA Alberta Summit website or email [email protected].
You can read more of the news on source