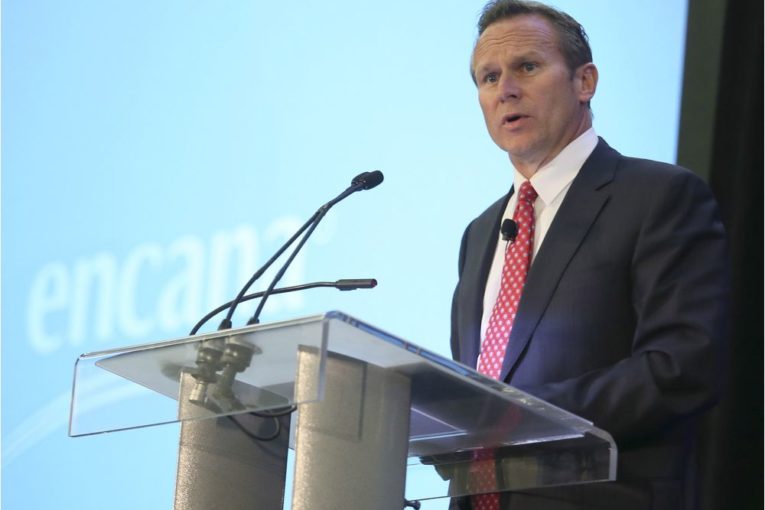 Encana Corp. reported a loss of US$229 million in its most recent quarter, hit by a one-time non-cash deferred charge related to the corporate tax cuts in the U.S. late last year.
The Calgary-based energy company, (TSX:ECA), which keeps its books in U.S. dollars, says the loss amounted to 24 cents per share, compared with a loss of $281 million or 29 cents per share a year earlier.
Revenue for the quarter totalled $1.21 billion, up from $822 million.
Total production in the quarter averaged 335,200 barrel of oil equivalents per day, up from 321,500 in the same quarter last year.
For the full year, Encana earned $827 million or 85 cents per share on $4.44 billion in revenue. That compared with a loss of $944 million or $1.07 per share on $2.92 billion in revenue in 2016.
Production for the year averaged 313,200 barrel of oil equivalents, down from 352,700 in 2016.
You can read more of the news on source