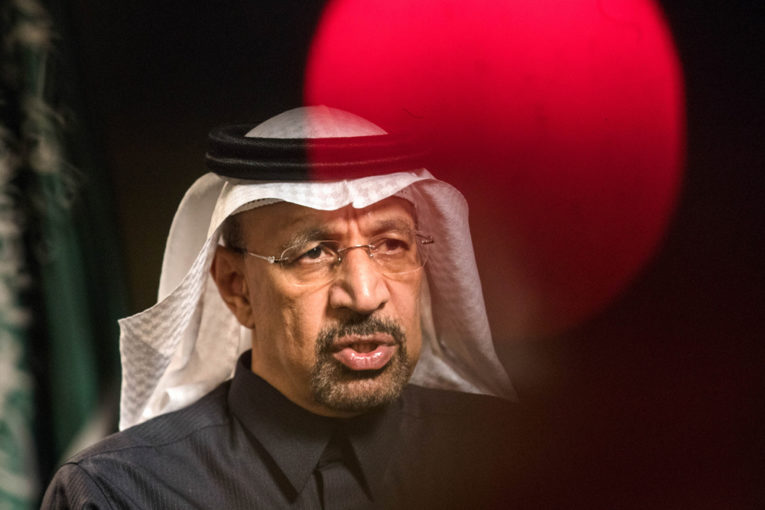 Saudi Gamble
For Al-Falih, the assertion of inevitability is a gamble on his ability to persuade those two nations to drop their opposition to an output increase in face-to-face meetings in the Austrian capital next week. So far, Caracas and Tehran have been adamant that OPEC doesn't need to boost production this year, and have warned against responding to political pressure from Washington.
"The Trump administration is trying to intervene in the affairs of a sovereign organization," Hossein Kazempour Ardebili, the most senior Iranian official attending OPEC meetings after the oil minister, said in an interview on Wednesday. Such attempts have failed in the past and "they will also fail" this time, he said.
Iraq, OPEC's second-largest producer, said the group should resist pressure to increase oil supplies because its curbs haven't yet achieved their purpose, with crude prices still below the desired level.
Soccer Summit
At Thursday's soccer match, Russian President Vladimir Putin and Saudi Crown Prince Mohammed bin Salman, along with Al-Falih and his Russian counterpart Alexander Novak, will discuss how to boost oil production while maintaining their petro-alliance and overcoming opposition.
Both nations have proposed plans for the so-called OPEC+ group to add as much as 1 million barrels a day, about 1 per cent of global output, although Riyadh prefers a smaller increase, according to people familiar with the matter.
The two countries share a common view that production should increase gradually, but the precise volume of oil that could be returned to the market and the timing of the boost are still under discussion, Novak said in an interview earlier on Thursday.
In addition to his certainty about the success of next week's OPEC meeting, Al-Falih was equally confident about Thursday's sporting clash at Moscow's Luzhniki stadium.
"I expect Saudi Arabia would win, but it will be a very tight game," he said.
Bloomberg.com
You can read more of the news on source