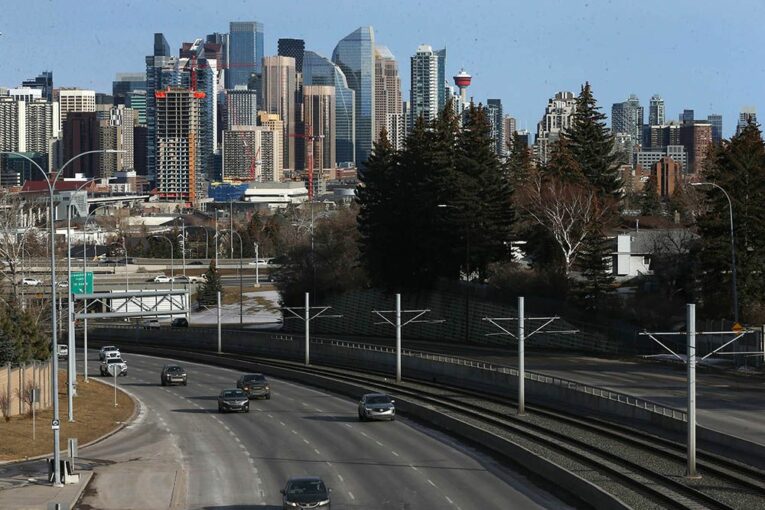 Corporate income taxes became one of the top issues of the Alberta provincial election, won by the United Conservative Party on Monday.
We apologize, but this video has failed to load.
Try refreshing your browser, or
tap here to see other videos from our team.
Corporate income tax just one part of economic growth equation
Back to video
Danielle Smith and the UCP promised to leave the rate at eight per cent, pointing to record revenue from the favourable rate. The NDP intended to raise the rate to 11 per cent — still the lowest in Canada — while eliminating the small business tax.
It was considered the biggest gamble of the election campaign by the NDP.
Ian Large, executive vice-president of Leger in Alberta, told Postmedia that the optics of a corporate tax hike from the NDP could have been what stemmed the UCP's bleeding in Calgary, the election's key battleground.
"We know that corporate tax increase . . . in Calgary was not what people wanted to hear," he said. "I think that's probably what saved (the UCP) from maybe a complete rout in Calgary."
But opinions differed on the effects of a potential rate hike.
Tristan Goodman, president and CEO of the Explorers and Producers Association of Canada, said that while corporate tax is an important component, it is not the only issue energy companies weigh when deciding where and how to invest, pointing to labour and regulatory costs.
"There's no question it is a factor, it is one of several different factors," said Goodman. "Effectively, you're looking at investment dollars, and so investors, particularly those outside of Alberta . . . they're running it through what's their return on investment."
Recommended from Editorial
Impacts of NDP corporate tax debatable, still may be political hit in Calgary: experts

Alberta NDP's costed fiscal plan promises increased corporate tax rate and surpluses

NDP unveils plans to axe small business tax
Alberta needs to catch up on CCUS: Goodman
Regulation is a growing issue for companies in the energy sector. Goodman said the challenge is regulations that are put in place without a direct benefit to environmental outcomes or supporting Indigenous communities or other public safety initiatives. He said Alberta is becoming an expensive place to do business.
One of the biggest issues is the slow move to improve access to carbon capture, utilization and storage. Alberta, and Canada as a whole, is lagging far behind the U.S. Even provincially, Goodman said Alberta is trailing B.C. and Saskatchewan on these supports.
The result has been companies leaving Alberta for the U.S. or not considering Alberta at all.
"You're talking about lost opportunity in the hundreds of millions of dollars," said Goodman. "If work doesn't start getting underway here, both from the federal government and the provincial government, you are going to move into billions of dollars of lost investment. And some of that has already occurred."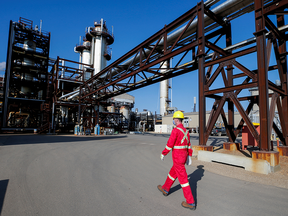 De Havilland made a 'holistic decision'
Canadian airplane manufacturer De Havilland said the decision to build a massive new headquarters in Wheatland County, just outside of Calgary, was about far more than taxes.
Neil Sweeney, vice-president of corporate affairs, said it came down to the economic fundamentals of the city, which included low taxes, affordable cost of living for employees, workforce and available open land.
"Alberta scored very high in all those factors," said Sweeney.
The aerospace company would like to see more work on reducing red tape and more investment in the development of the skilled aerospace workforce, already noted as a priority by the province in the spring budget.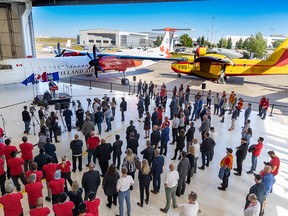 Supporting the tech industry
Calgary's tech sector has taken huge steps in the past five years and is seen as key to diversifying the Alberta economy.
Nick Facey, the vice-chair of Digital Alberta and the senior producer of industry solutions for Unity Technologies in Calgary, said while a lower corporate tax rate does help to attract investment and growth, it is part of a larger suite of factors.
Facey pointed to the availability of high-quality office space, access to talent, ability to recruit talent and other incentives.
At the forefront for the industry as the UCP holds on to government is a follow-through on the creation of a competitive interactive digital media tax credit program.
The NDP created such a credit in 2018 but the UCP cancelled it in 2019 upon taking office. Premier Danielle Smith included its revival as part of previous Technology and Innovation minister Nate Glubish's mandate, but it did not materialize in the spring budget.
Facey said most tech companies not already headquartered in Calgary would be more interested in the credit than a lower corporate income tax.
But he said the sector remains well positioned in the city.
"Especially on the emerging industrial tech side, I think Calgary and Alberta has good momentum and it's just a matter of keep pushing on it," he said. "Let's keep doing the over 30 per cent growth year-over-year, and then when we look back in a decade it will be comical that we weren't a (major) tech sector beforehand."
Twitter: @JoshAldrich03
You can read more of the news on source