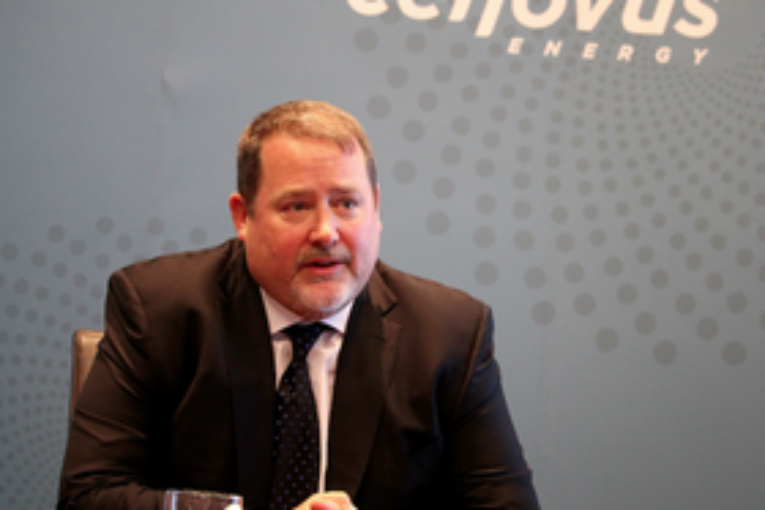 It may not just be OPEC that's weighing whether to cut oil production.
The pipeline bottlenecks that have strangled Canadian crude prices have at least one major energy producer calling for oil-rich Alberta to mandate output reductions.
Oilsands producer Cenovus Energy Inc. says the province already has legislation on the books that would allow it to require all drillers to curtail output temporarily to alleviate the glut — and it needs to use it.
The Calgary-based company cited a Peters & Co. report estimating that if Western Canada Select crude's current discount to West Texas Intermediate of about $40 a barrel were to persist through next year, the province would see about C$5 billion ($3.78 billion) less in oilsands royalties.
"This is an extraordinary situation brought on by extraordinary circumstances," the company said in an emailed statement. "The government needs to take this immediate temporary action — which is completely within the law — to protect the interests of Albertans."
Alberta's Energy Department responded that it's working with the industry on multiple ideas to alleviate the current trouble.
"The oil price differential right now is absurd, and exactly why Premier Rachel Notley is fighting to build new pipelines and pushing Ottawa to step up and help fix the backlog in rail shipments," Energy Department spokesman Mike McKinnon said in an emailed statement.
"We continue to engage industry leaders on a number of different approaches and look forward to having more to say soon."
© 2018 Bloomberg L.P
You can read more of the news on source