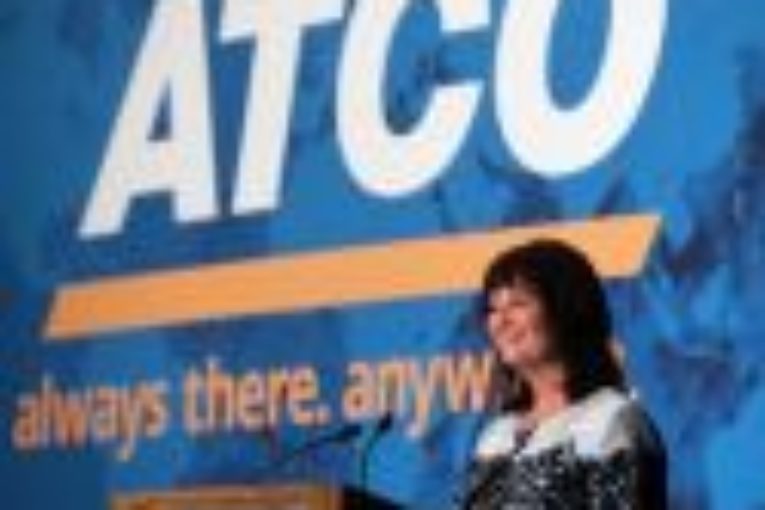 CALGARY – ATCO Group could be poised to strike more deals in Latin America after announcing a $450 million investment in port infrastructure in Chile and Uruguay on Wednesday.
Best known for its logistics, modular trailers and power business units, ATCO announced it would buy a 40 per cent stake in Chile's Neltume Ports, a subsidiary of Santiago-based Ultramar.
The deal marks both a new business line for ATCO and also strengthening of its existing ties with Ultramar.
"While this is a new business for us, it has strong parallels to existing ATCO businesses with franchises like infrastructure opportunities, long-term contracts and a common customer base in the minerals industry," ATCO chair and CEO Nancy Southern said on a conference call. The Southern family controls ATCO's voting shares.
"This is an investment that diversifies ATCO's portfolio by industry and geography and further expands ATCO's business activities in Latin America," Southern said.
Calling it a "low-risk investment," Southern said the ports would serve a common set of ATCO customers in the Chilean mining industry, some of which use the company's remote-workforce housing and trailers.
In 2016, ATCO purchased a 50 per cent interest in Santiago, Chile-based Sabinco Soluciones Modulares S.A., which builds modular structures and workforce-housing units for the region's mining companies. Ultramar is also an investor in Sabinco.
"After a competitive sale process, we are proud to announce ATCO as our strategic partner – a partner with shared values and cultural fit with Ultramar," Ultramar chair Richard von Appen said in a release distributed by ATCO.
The release also stated that ATCO's investment "will be used by Neltume Ports to finance opportunities for growth."
Siegfried Kiefer, ATCO's president and chief strategy officer, said on a conference call the company was seeking more exposure to South America's fast-growing mining sector and, more specifically, Chile's fast-growing economy.
There's a "strong correlation between GDP growth and exports," Kiefer said, adding that Chile's economy was on pace to grow by 5.3 per cent this year, exceeding government targets of 4 per cent.
The company's discussion of economic growth led analysts to speculate the deal could be a precursor to more moves.
"I wouldn't be surprised if this was a sign of more things to come internationally," National Bank Financial analyst Patrick Kenny said after the deal was announced.
While the deal was unexpected, it wasn't a complete surprise, as ATCO has already been investing in the country and recently completed a 10,000-square-foot manufacturing facility there, Kenny said.
The company provided little detail on what could be next for its international operations but Kenny said he'll be looking for more information on the company's long-term vision at its investor day later this week.
"The overall risk profile of this asset package is kind of in between their regulated utilities in Canada and their one-off manufacturing jobs on the structures and logistics side. So this kind of splits the middle from a risk-profile perspective," Kenny said.
• Email: [email protected] | Twitter: geoffreymorgan
Deadline for decision in June 18
It's not about fundamentals, it's about scarcity
Stuff you need to know today
Opinion: We could then determine whether the former attorney general was correct in refusing to consider broader political factors
You can read more of the news on source