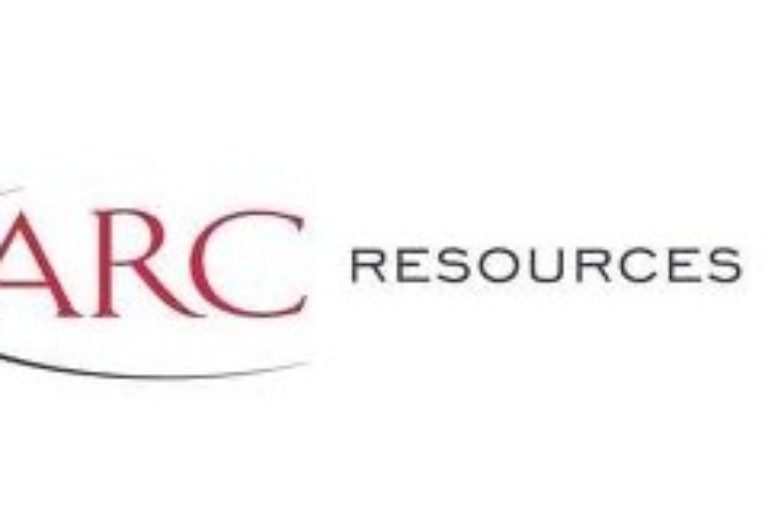 CALGARY, Aug. 1, 2018 /CNW/ – (ARX – TSX) ARC Resources Ltd. ("ARC" or "the Company") is pleased to report its second quarter 2018 financial and operational results. Second quarter production averaged 127,879 boe per day with funds from operations totaling $204.4 million ($0.58 per share). ARC's unaudited condensed interim financial statements and notes ("financial statements"), as well as ARC's Management's Discussion and Analysis ("MD&A") as at and for the three and six months ended June 30, 2018, are available on ARC's website at www.arcresources.com and on SEDAR at www.sedar.com.
Three Months Ended

Six Months Ended

March 31,
2018

June 30,
2018

June 30,
2017

June 30,
2018

June 30,
2017

FINANCIAL

(Cdn$ millions, except per share and boe amounts and shares outstanding)

Net income (loss)

54.9

(45.9)

124.0

9.0

266.5

Per share (1)

0.16

(0.13)

0.35

0.03

0.75

Funds from operations (2)

201.0

204.4

169.8

405.4

347.0

Per share (1)

0.57

0.58

0.48

1.15

0.98

Dividends

53.1

53.1

53.1

106.2

106.2

Per share (1)

0.15

0.15

0.15

0.30

0.30

Capital expenditures, before land and net property acquisitions (dispositions)

213.7

164.8

151.0

378.5

406.2

Total capital expenditures, including land and net property acquisitions (dispositions)

116.3

164.1

165.8

280.4

426.4

Net debt outstanding (2)

728.0

757.0

527.4

757.0

527.4

Shares outstanding, weighted average diluted (millions)

353.8

353.5

353.8

353.8

353.8

Shares outstanding, end of period (millions)

353.5

353.5

353.4

353.5

353.4

OPERATIONAL

Production

Crude oil (bbl/day)

25,037

24,893

23,813

24,965

23,921

Condensate (bbl/day)

5,505

6,960

4,253

6,236

4,378

Natural gas (MMcf/day)

564.9

537.9

483.9

551.3

490.0

NGLs (bbl/day)

6,332

6,380

4,691

6,356

4,294

Total (boe/day) (3)

131,016

127,879

113,410

129,439

114,265

Average realized prices, prior to gains or losses on risk management contracts (4)

Crude oil ($/bbl)

69.50

78.57

59.53

74.05

60.47

Condensate ($/bbl)

77.42

85.10

60.38

81.73

62.39

Natural gas ($/Mcf)

2.50

1.91

2.99

2.21

3.04

NGLs ($/bbl)

31.39

32.98

26.27

32.20

26.11

Oil equivalent ($/boe) (3)

28.85

29.59

28.59

29.22

29.08

Operating netback ($/boe) (3)(4)(5)

Commodity sales from production

28.85

29.59

28.59

29.22

29.08

Royalties

(2.45)

(2.55)

(2.76)

(2.50)

(2.62)

Transportation expenses

(2.61)

(2.61)

(2.78)

(2.61)

(2.60)

Operating expenses

(6.31)

(6.50)

(6.85)

(6.40)

(6.86)

Operating netback prior to gain on risk management contracts

17.48

17.93

16.20

17.71

17.00

Realized gain on risk management contracts

2.43

2.55

3.03

2.49

2.69

Operating netback including gain on risk management contracts

19.91

20.48

19.23

20.20

19.69

TRADING STATISTICS (6)

High price

15.90

15.25

19.55

15.90

23.70

Low price

11.88

12.71

16.23

11.88

16.23

Close price

14.04

13.58

16.96

13.58

16.96

Average daily volume (thousands)

1,406

1,150

1,269

1,276

1,187
| | |
| --- | --- |
| | |
| (1) | Per share amounts (with the exception of dividends) are based on diluted weighted average common shares. |
| (2) | Refer to Note 10 "Capital Management" in ARC's financial statements and to the sections entitled, "Funds from Operations" and "Capitalization, Financial Resources and Liquidity" contained within ARC's MD&A. |
| (3) | ARC has adopted the standard 6 Mcf:1 barrel when converting natural gas to boe. Boe may be misleading, particularly if used in isolation. A boe conversion ratio of 6 Mcf:1 barrel is based on an energy equivalency conversion method primarily applicable at the burner tip and does not represent a value equivalency at the wellhead. Given that the value ratio based on the current price of crude oil as compared to natural gas is significantly different than the energy equivalency of the 6:1 conversion ratio, utilizing the 6:1 conversion ratio may be misleading as an indication of value. |
| (4) | Refer to Note 3 "Changes in Accounting Policies" in ARC's financial statements for details on revised presentation of certain items in the unaudited condensed interim consolidated statements of income (loss) ("the statements of income (loss)") for the three and six months ended June 30, 2017. |
| (5) | Non-GAAP measure that does not have any standardized meaning under IFRS and therefore may not be comparable to similar measures presented by other entities. Refer to the section entitled, "Non-GAAP Measures" contained within ARC's MD&A. |
| (6) | Trading prices are stated in Canadian dollars and are based on intra-day trading on the Toronto Stock Exchange. |
"ARC's financial and operational performance were excellent in the second quarter of 2018, as we completed major planned facility maintenance while generating strong cash flow. We are executing our capital programs in an exceptional manner as we bring on meaningful projects on schedule and on budget," said Myron Stadnyk, President and CEO. "ARC has successfully, counter-cyclically added oil-prone lands during the downturn and is aggressively pursuing these development opportunities as we continue our deliberate strategy of creating value per share through profitable growth and dividend payments."
Highlights of ARC's second quarter 2018 financial and operational results include:
First half 2018 funds from operations of

$1.15

per share has increased 17 per cent from the first half of 2017.
Delivering second quarter 2018 average daily production of 127,879 boe per day, comprised of 31,853 barrels per day of light oil and condensate, 6,380 barrels per day of NGLs, and 538 MMcf per day of natural gas.
ARC's average realized price for crude oil was

$78.57

per barrel in the second quarter of 2018 with the majority of ARC's liquids production made up of premium light oil and condensate. ARC's physical natural gas diversification activities have increased our exposure to more attractive North American markets and resulted in an average realized price for natural gas of

$1.91

per Mcf in the second quarter of 2018. ARC's realized prices do not include the impact of risk management contracts.
Completing the

Attachie

battery upgrade, which has increased

Attachie's

liquids processing capacity to 3,000 barrels per day of condensate. Attachie West is viewed as a leading development opportunity within ARC's portfolio, and commercial development plans are underway in preparation for an upcoming sanctioning decision in the third quarter of 2018.
Achieving strong light oil and condensate production results at Ante Creek,

Attachie

, and Tower, and strong liquids-rich natural gas production results in the Lower Montney at

Dawson

and Parkland. The exceptional well performance in the Lower Montney has created the opportunity to add liquids recovery capabilities at the original Dawson Phase I and II gas processing facility, and strongly supports the Dawson Phase IV gas processing and liquids-handling expansion project which is currently underway.
With strong initial production results from ARC's commercial demonstration pad at Attachie West and continued success from the Lower Montney, ARC is increasing the high end of its 2018 guidance range for condensate production to 6,500 to 7,500 barrels per day from 6,500 to 7,000 barrels per day.
Preparing for upcoming commissioning activities at the Sunrise Phase II gas processing facility expansion, which will move volumes from a third-party processing facility to our ARC-owned facility.
Balance sheet remains very strong, with a net debt to annualized funds from operations ratio of 0.9 times.
ARC is committed to managing a sustainable business and is viewed as a leader in its strong environmental, social, and governance practices. As a means to measure and report on our performance, ARC will be releasing its biennial 2018 Corporate Sustainability Report in August 2018.
STRATEGY OVERVIEW
ARC's strategy of "risk-managed value creation" and its continued focus on profitability and sustainability are at the forefront of ARC's decision-making processes. ARC's strategy revolves around long-term thinking and the pursuit of strong financial returns, technical excellence, and creating strategic control and optionality while managing risk. Safety, environmental, and sustainability leadership are also key to ARC's success.
As ARC moves into its 23rd year of business operations, we have undergone a massive corporate transformation that has successfully set the Company up for continued long-term success. Over 90 per cent of ARC's assets are new since 2010, and these businesses have been built with owned-and-operated infrastructure to serve the Company for many years to come. These new Montney businesses are the result of ARC's technical excellence and have been organically developed with industry-leading low cost structures. The strategic optionality and large, world-class scale of ARC's resource base will allow ARC to commercially develop projects for light oil, condensate, NGLs, and natural gas for the foreseeable future.
At the core of ARC's long-term strategy is the preservation of a strong balance sheet throughout all commodity price cycles. ARC's balance sheet strength has enabled ARC to pursue increased liquids production across its asset portfolio, through the development activities at Attachie West and in the Lower Montney horizon at our Dawson and Parkland fields. Our team's technical excellence has been demonstrated through the ability to execute large-scale projects and improve our capital and operating efficiencies, while advancing our excellent safety and environmental performance.
ARC's depth of projects, leading cost structure, and physical and financial diversification strategies underpin our ability to continuously optimize our capital allocation decisions. ARC is determining specific time lines and funding requirements for our next major development projects, and details will be provided with ARC's 2019 budget release along with our third quarter 2018 results. The successful results of our Attachie pilot project and Lower Montney investments will see capital advance in Attachie West, Dawson, and Parkland. ARC will also invest in our large, Alberta-based light oil opportunities at Ante Creek and Pembina. Allocating capital profitably, strategically managing our portfolio of assets, and positioning the Company to deliver strong returns to our shareholders remains a key priority for ARC. ARC has delivered corporate-level returns on average capital employed (1) of approximately 10 per cent since inception.
| | |
| --- | --- |
| (1) | Non-GAAP measure that does not have any standardized meaning under IFRS and therefore may not be comparable to similar measures presented by other entities. Refer to the section entitled, "Non-GAAP Measures" contained within ARC's MD&A. |
You can read more of the news on source