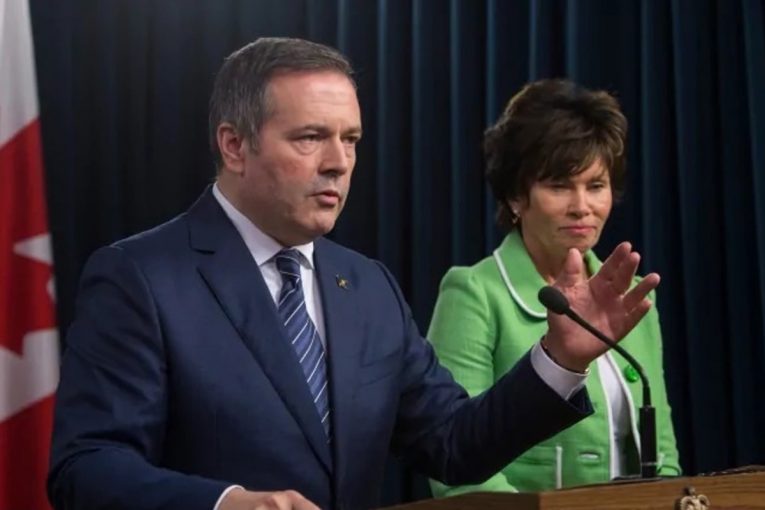 CALGARY — A judge has dismissed an attempt to quash the United Conservative government's inquiry into whether foreign groups have conspired against Alberta's oil industry.

Court of Queen's Bench Justice Karen Horner says the environmental law firm Ecojustice failed to prove the inquiry was called to intimidate charities that have raised concerns about the industry's environmental impact.

"Ecojustice has failed to show that the (order in council creating the inquiry) was enacted on a bad faith basis or for other egregious reasons," Horner said in her decision Friday.

She also said there's no reason to believe that the political context around the inquiry suggests it's biased.

"I have considered whether there is a basis to hold that the context of the (order in council), its terms of reference and the past conduct of commissioner (Steve) Allan combined to raise a reasonable apprehension of bias and I find that they do not," Horner said.

She also found the inquiry is within the province's jurisdiction.

"We are very pleased with the court's decision today," Energy Minister Sonya Savage said in a statement.

"We make no apologies for standing up for Alberta's oil and gas industry by thoroughly investigating the widely reported foreign-funded campaign aimed at discrediting the province's energy sector."
The challenge was always going to be a long shot, said Devon Page of Ecojustice. "We knew we were in for a tough battle."

Page emphasized that Ecojustice was questioning the way the inquiry was created, not its actions or its conclusions.

"The context for the inquiry, we say, is to conclude that the conclusions are predetermined. But you can only prove that once the report is released."

It will still be possible to challenge potential bias once the inquiry's report is delivered, Page said.

Ecojustice argued that Premier Jason Kenney's many comments about environmental charities working against Alberta's interests and his threats to use the inquiry to attack their tax status suggests the outcome is rigged.

In her oral judgment, Horner said that suggestion was premature. Her written analysis is expected next week.
The provincial government and some industry leaders have said Canadian environmental charities that accept U.S. funding are part of a plot against Alberta's energy industry. They say the aim is to block pipelines and landlock Alberta's oil to benefit American competitors.

Legal scholars and non-profit groups say the inquiry is an attempt to bully and silence industry critics. Ecojustice had argued that the inquiry was formed for an improper purpose.

Lawyers for the provincial government said in their written submissions to the court that cabinet is entitled — and mandated — to decide what's in the public interest and what issues warrant a public inquiry. They also said that questions before the inquiry concern the province's economic viability.
University of Calgary law professor Martin Olszynski said Ecojustice had a tough case to argue. The inquiry's terms of reference and the political context around it do raise alarm bells, he said, but they weren't necessarily relevant to the narrow focus of Ecojustice's challenge.

"It was always going to be a hard argument to make," he said. "You're asking the courts to say there are certain sorts of things that politicians aren't allowed to inquire into."

Courts normally defer to elected officials in such cases, he said.

Olszynski said the report itself, due after several delays to be tabled with the provincial cabinet on May 31, could still be challenged.

Alberta law requires inquiries to seek a response from those who are the subject of negative findings, he noted. No such response has been sought from groups such as Greenpeace or the Sierra Club.

"At this point, there are essentially two options," he said. "Either there are no adverse findings or else the commissioner is going to be requesting another extension."

This report by The Canadian Press was first published May 14, 2021.
Share This:
---
You can read more of the news on source