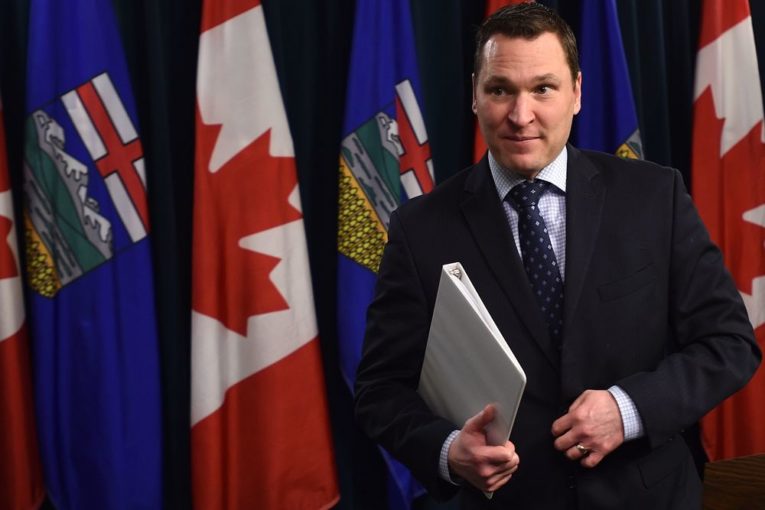 Alberta is seeking to hire a trade representative in the United Arab Emirates as Canada's energy-rich province looks to bolster its business in the Middle East.
The provincial government said Wednesday it will spend $600,000 on a three-year-contract to hire a trade specialist in the country, likely based out of Abu Dhabi or Dubai.
The move comes as Alberta strives to attract more investment from the UAE, as well as open new export markets for provincial companies.
"As a region, it acts as a hub in the Middle East and having a presence will help Alberta companies access the market," said Economic Development Minister Deron Bilous, while meeting in Calgary with UAE Energy Minister Suhail Al Mazrouei.
"There are significant advantages with having someone in market, on the ground, to promote Alberta."
Alberta already has 12 trade offices around the world — in countries such as China, India, Mexico, Japan and the United States — and is currently hiring a trade representative in San Francisco to attract business in Silicon Valley.
The new UAE trade specialist is expected to be in place by December, given the job of generating new investment leads and bolstering economic ties between Alberta and the Emirates, Bahrain, Kuwait, Oman, Qatar and Saudi Arabia.  
The UAE is a growing global financial centre, a member of the Organization of Petroleum Exporting Countries — Al Mazrouei is currently the group's president — and has the world's seventh-largest petroleum reserves, generating an estimated US$65 billion in hydrocarbon exports last year, according to the U.S. Energy Information Administration. 
The bilateral trade between Alberta and the UAE has averaged $261 million over the past four years.
About half of the $30 billion the UAE has invested in Canada in the past decade flowed into Alberta, with Nova Chemicals owned by Mubadala Investment Co. of the Emirate of Abu Dhabi.
Taqa North, the Abu Dhabi National Energy Co.'s North American subsidiary, is based in Calgary, and spent more than $7 billion on oilpatch acquisitions last decade.
Aside from petrochemicals, oil and natural gas, Al Mazrouei said the UAE is looking at potential investments and opportunities in Alberta renewable energy, food security, artificial intelligence, robotics and electrification.
"There are lots of exciting technologies, businesses, that Alberta has. The promotion of those cannot be done from remote distances, considering how far (apart) the two countries are," he said.
"Having someone there to link the companies here with their counterparts in the Emirates is a good step forward in promoting the businesses . . . but, at the same time, (it) helps us as well as investors to evaluate" opportunities in Alberta, he added.
You can read more of the news on source