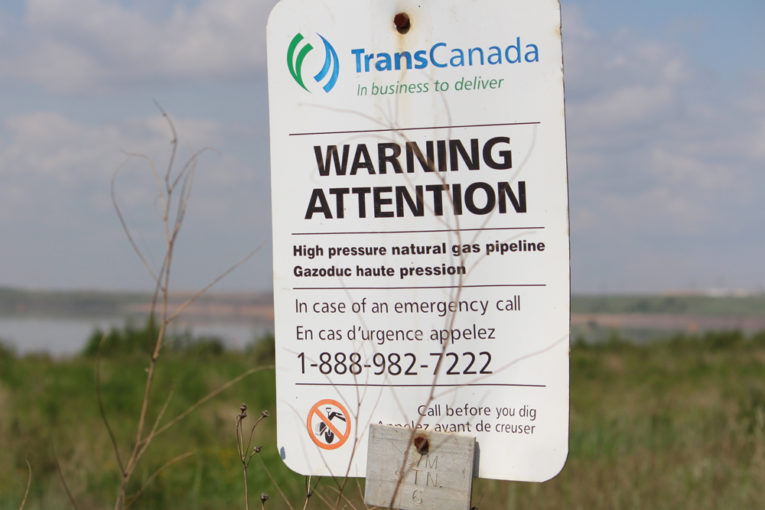 CALGARY – Canadian natural gas producers just limped through a period of the lowest natural gas prices in 26 years, but companies are optimistic the sector's outlook is improving.
A handful of Calgary-based natural gas companies reported second quarter financial results Thursday and bemoaned the near record low monthly natural gas prices recorded in Alberta's AECO market for the period.
Multiple companies, including Peyto Exploration and Development Corp. and Pine Cliff Energy Ltd., shut in some of their natural gas wells in the quarter and are actively looking to diversify away from the Alberta market.
In addition, Canadian Natural Resources Ltd., the largest natural gas producer in the country, announced last week that it had shut in gas production of 27,000 million cubic feet per day in the quarter as a result of depressed prices.
Analysts covering the sector expect Canadian total gas production to fall over the course of the year as a result of widespread shut ins — but say predicting how far it will fall is a challenge as companies continue to adjust their production levels given changing prices.
Peyto announced that "AECO daily and monthly natural gas prices sunk to their lowest level since 1992" during the second quarter and the company made a decision to scale back operations in the period.
"No new wells were brought on production as Peyto deliberately curtailed capital investment due to extremely low gas prices," the company said in a release. It reported net earnings of $30 million in the second quarter, a 24 per cent drop from the same period last year.
Part of the problem, Peyto president and CEO Darren Gee said, is natural gas pipeline connections within Alberta were built for a period where companies drilled in the southern part of the province and shipped their gas to Eastern Canadian markets.
The entire industry has shifted to work primarily in the northwestern parts of Alberta and northeastern B.C., straining existing infrastructure, which he said will be challenged for at least the next two to three years until TransCanada Corp.'s new projects to improve the system are built.
"We could produce a lot more from Western Canada, we could supply the world with more gas — it's clean burning, it has all the right attributes, we're competitive," Gee said, but added that pipeline restrictions within Alberta and the absence of new LNG-export projects on the West Coast have limited the industry's ability to grow.
To that end, multiple natural gas producers in Alberta have worked to diversify away from the AECO market.
Peyto announced Thursday a deal, starting in 2023, to directly sell its natural gas production to a power-plant operator for 15 years, bypassing AECO prices. Pine Cliff announced Thursday that it would be able to sell 48 per cent of its gas production to non-AECO markets this year as a result of work it completed in the first months of 2018.
Kelt Exploration Ltd. also announced Thursday that its attempt to diversify away from AECO had resulted in earning gas prices "117 per cent higher" than the average AECO price of $1.18 per GJ in the second quarter.
Despite the current struggles of natural gas producers in Canada, analysts believe the outlook for the sector is improving. The Royal Dutch Shell plc-led $40-billion LNG Canada project is expected be green lighted later this year and that would give domestic producers access to a new market.
"There are some long-term structural changes that are occurring that will help boost overall Western Canadian demand and reduce differentials but unfortunately we are still a couple years — two to three years out — before that happens," Raymond James analyst Jeremy McCrea said. Those changes include LNG, Alberta's shift from coal to natural gas-fired power and the development of petrochemical facilities that use gas as a feedstock.
McCrea said AECO natural gas prices should improve over the course of the winter because gas storage levels are below the five-year average, and below last-year's levels.
• Email:
You can read more of the news on source