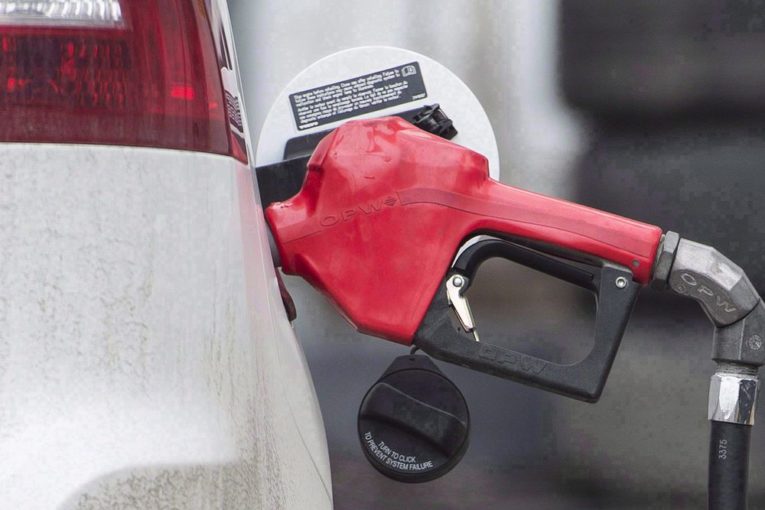 Soaring gasoline prices in Calgary and Edmonton have pushed the national average to a five-year high, according to an online price monitoring firm.
Dan McTeague of GasBuddy.com says the national average price for regular gasoline was 136.0 cents per litre on Thursday, up from 105.2 cents on the same date last year and closing in on the previous high of 139.1 cents in June 2013.
According to the website's live price counter, prices in Calgary averaged 138.2 cents per litre Thursday morning, up 11.6 cents from last week's average and 43.8 cents from the same date a year ago.
Edmonton prices were at 136.2 cents per litre, up 13 cents from last week and 47.8 cents from 12 months ago.
McTeague says the biggest cause of this week's surge in Alberta prices was "gas bar shenanigans," as retailers who hadn't passed on recent increases in wholesale prices decided to catch up all at once.
He doesn't expect the increases to stick, pointing out some stations in Edmonton are already retreating.
"These prices will turtle but the point is that we are testing levels that have never been seen before," he said.
He says average prices in Alberta are below the peak in September 2008, but most people are likely paying more for fuel because the current average is brought down by Costco, which tends to sell gasoline at cost to bring members into its stores.
McTeague says price increases are also being driven by higher profit margins at refineries, stronger oil prices, the weak Canadian loonie and higher Canadian taxes on fuel.
According to the GasBuddy.com website, prices on the Prairies have jumped the most compared with last year, with Alberta's average price up 37 cents to 132.3 cents per litre as of Wednesday night, Manitoba up 36.2 cents and Saskatchewan ahead by 31.5 cents.
The site says British Columbia's average price was the highest in the land as of Wednesday at 144.2 cents, a rise of 30.9 cents in the past 12 months.
You can read more of the news on source