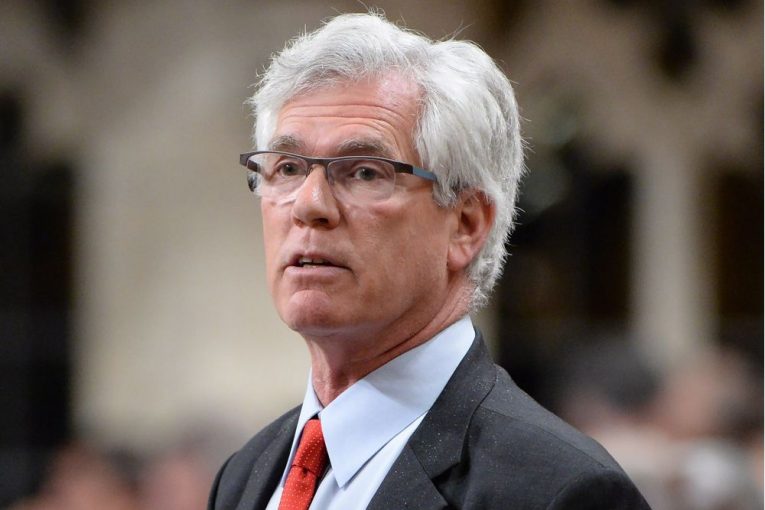 WINNIPEG — Assembling 500 people with different energy interests to talk about Canada's energy future is a bit like claiming to support new oil pipelines while making it gruelling for anyone to build them — a nice show of inclusiveness, but not so promising if you want to get something done.
Yet that's not stopping Jim Carr, Canada's Natural Resources minister, from trying.
Days after TransCanada Corp. shut down its Energy East pipeline proposal due to Ottawa's broadening of its regulatory review to include industry climate change impacts, Carr is hosting a two-day "conversation" in his hometown to "create a long-term vision for Canada's energy future" that he hopes will result in "transformational change."
The meeting marks the federal government's return as the lead player in designing Canada's energy strategy, after decades of sitting on the sidelines. The previous Conservative government refused to get involved, though it liked the idea of the country as an oil and gas superpower. The major previous attempt, the National Energy Program implemented by Pierre Trudeau, was a disaster.
Transitions
Based on who's present and who's talking, the focus of Justin Trudeau's Liberal government is on transitioning the country to renewable energy to meet greenhouse gas reduction targets, while showing due respect for the sectors left behind, primarily oil and gas, regardless of their current role in the Canadian economy and global energy markets.
Fatih Birol, executive director of the Paris-based International Energy Agency, told the meeting that governments need to re-orient energy investment to clean energy, energy efficiency and carbon capture and storage to keep world temperatures within safe levels.
He acknowledged that Canada is "making a major effort" already, while remaining a big contributor to global energy security.
However, on the sidelines of the conference, Birol said it would be "very bad news for oil prices and for oil security" if Canada was no longer a producer because so much of the world's oil comes from unstable regimes.
Birol also said he doesn't subscribe to the view that oil and gas will no longer be needed because of its pervasive use in cars, trucks, petrochemicals, aviation and shipping.
"A country like Canada, a reliable partner, producer and exporter, has a role to play in the global energy markets, especially Asia, both in terms of oil and gas, but we should understand that this production of oil and gas has to be made in a sustainable manner with the best technologies available," he said.
Carbon
For his part, Jeremy Rifkin, president of the Foundation on Economic Trends and an advisor to the European Union, argued the world needs to be off carbon by mid-century because failure to do so will threaten humanity.
"It is clear we are in the sunset of this energy era" and legacy energy assets worth trillions will be stranded, he said.
A revolution is already occurring, Rifkin said, as a result of new communication technologies, new sources of energy to power economic activity, and new models of mobility.
He urged the federal Liberals to "provide a lighthouse for the rest of the Americas. This is real. We are scared to death."
German state secretary Rainer Baake said wind and solar power have emerged as the winners in the renewable technology race. He argued most oil and gas must remain in the ground to avoid moving to "a very dangerous world."
The energy transformation means homes will no longer be heated with gas or oil, cars fuelled with diesel or gasoline, and that electricity will come from renewables, he said.
"This process of de-carbonization is not de-industrialization, it's modernization," Baake said, and that is how it needs to be communicated. "We need to make this an economic success story."
Carr wouldn't call oil and gas a sunset industry, but agreed that a transition is taking place and the main debate is around speed.
"I think it's clear that you have a legacy part of the business, and you have a sunrise part of the business that have to work hand in hand," he said to reporters. "The time frame I have heard is 30 years, 40 years, mid-century, which gives Canada and countries around the world a sense of how the transition will unfold."
What's also taking place is a transition in government priorities. A measure of how quickly things change in energy and in politics is that it was barely a decade ago that former prime minister Stephen Harper branded Canada an energy superpower, primarily based on its large oilsands riches. All we know for sure is that they'll change again, as will the debate.
Financial Post
You can read more of the news on source