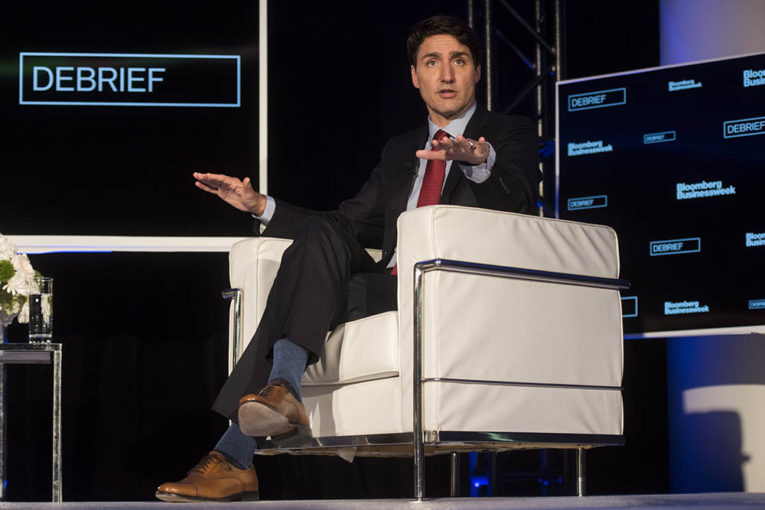 In the best of all possible worlds, Kinder Morgan would have been able to proceed with its federally approved Trans Mountain expansion project without the opposition it has faced and despite having been subject to a longer review.
It all should have been enough, but for reasons largely political — particularly since the British Columbia government refuses to respect Canada's Constitution — the federal government had to take action.
Let's remind ourselves that had B.C. Premier John Horgan not chosen to take the obstructionist position that he has, and purely for his own political gain, we wouldn't have found ourselves in this position. The previous B.C. government had given its approval for TMX; it should have been able to proceed without all the subsequent drama.
By taking over the project, the federal government has metaphorically taken Horgan to the woodshed.
Despite the circumstances, this was an important day for Alberta and all of Canada.
Finally — a pipeline is going ahead.
Not only does it send a message to investors that the government is prepared to intervene in circumstances when its constitutional authority is being challenged, but it is also signalling it has confidence in its new marine spill response plan and that adequate consultation has taken place.
For the few of us who have been writing on Canada's pipeline saga going back to Mackenzie Valley, too much ink has been spilled on unsuccessful projects. In addition to Mackenzie Valley, there was Northern Gateway and Energy East. The successes have been few — the Alliance Pipeline — while Keystone XL has yet to see shovels in the ground.
Predictably, there are many out in the uncivil social media universe who are castigating the government for having "nationalized" the project with terrific hyperbole.
But extraordinary times call for extraordinary measures and this is one of those moments in Canada's history.
The naysayers who point solely to the price tag are forgetting the $15 billion per year left on the table because Canada's oil is not getting the world price. With the price tag of the project at $7.4 billion, there is still a $7.6-billion uplift from narrower differentials.
They are also forgetting the jobs that are created as a result of this project, the royalties and revenues that will accrue to government coffers, and how it will be a factor in renewing investment interest in Canada's oilpatch.
Here is one small fact to chew on: the combination of sanctions being re-imposed on Iran, ongoing challenges in Libya, the collapse of Venezuelan production and inadequate development of new fields against a backdrop of growing demand is setting the world up for a price spike.
That Russia and Saudi Arabia met last week is an indication there are concerns about the impact of higher oil prices on the world economy. The issue is spare capacity — and which country can pump the barrels and get them to market to prevent prices from rising too high.
Without access to tidewater, Canada is a bystander in its ability to fill the gap on the world stage.
Now, with access to tidewater on the horizon, Canada is a player.
It's important to keep in mind, government ownership is a temporary measure.
As it should be. This isn't its area of expertise.
Equally important to remember is that we have seen this measure play out in different ways over the decades. We had a state-owned airline and railway, which are now public. Petro-Canada started out as a Crown corporation, and Alberta Energy was once owned by the Alberta government. Hibernia benefited from federal government support as has the Muskrat Falls Hydro project, and the Alberta, Ontario and federal governments collectively took a 30 per cent stake in Syncrude, which was eventually sold to investors.
Anyone who bought shares in those companies when they did go public, or on a secondary issue, has done well.
This will be no different. With the project underway, and government indemnities and backstops in place, a pipeline project with a decent rate of return will be of great interest to private equity and pension funds, which also know how to put together management teams that are aligned with their objectives.
In other possibilities, another company could buy it outright or a Syncrude-type consortium could come together.
This has to be seen as a measure that provides certainty for a project that is vital to the national interest, to the Canadian economy and to an industry that contributes $110 billion a year in gross domestic product.
Both Premier Rachel Notley and Prime Minister Justin Trudeau had a lot on the line with Trans Mountain. Notley knew championing this project was critical to the province's economic fortunes, as well as to her political future. Trudeau had put himself in a position where there was no turning back on his promise that the project would be built.
Will it be smooth sailing?
It's unlikely the protests will stop, but their impact will be diminished, if not entirely neutered. There is the possibility First Nations groups in B.C. and Quebec could take the government to court with the argument they were not consulted on the government's investment decision, but the consensus appears to be that it wouldn't succeed.
The federal government chose the best, if imperfect, route to solving the Trans Mountain conundrum. And by doing so, it acknowledged the long-term importance of the energy sector to the country's economy. Albertans have waited a long time for that kind of support to be tangibly demonstrated by a federal government. The fact it is from a Trudeau government is beyond ironic.
Deborah Yedlin is a Calgary Herald columnist
You can read more of the news on source