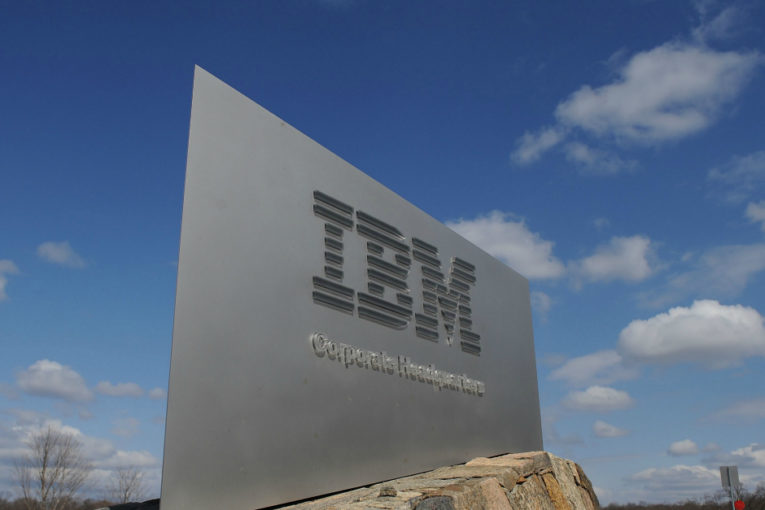 An unmistakable mantra has emerged in the global energy sector: innovate or die.
Every presentation and session at the recent CERAWeek by IHS Markit in Houston included a discussion about technology, innovation and how companies are adopting new approaches to make their businesses stronger, more nimble and able to withstand the volatility of the commodity price cycle.
It's like the chemistry titration experiment that seeks to quantify the concentration of a solution — basic or acidic — by neutralizing it. When it reaches that point — one last drop into the beaker — the solution changes colour.
Like that last, colour-changing drop, the dramatic oil price plunge has been a catalyst for a dramatic shift into innovation through technology and data science.
"We need to keep improving. Prices of US$60 per barrel are helpful, but we don't know where prices are going," said Greg Leveille, ConocoPhillips' chief technology officer. "One thing I do know is that if we improve our business we are profitable, regardless of price."
Too bad more Canadian oilpatch CEOs weren't leaning in to that discussion. Canada's energy sector was once again woefully under-represented in Houston. CERAWeek remains the marquee energy conference, and Canada's oilpatch needs to do a better job connecting with the wider industry.
We can boast about the Canadian Oil Sands Innovation Alliance and the example it's set for industry collaboration, but it is critical to venture outside Canadian borders to get a broader and more comprehensive perspective.
And what's happening around the energy world today is a monumental — and rapid — shift toward the adoption of technology-based solutions.
As Pat Carlson, the founder and former CEO of Seven Generations, said at this week's Society of Petroleum Engineers conference: "You can't innovate once and rely on it forever."
The biggest challenge faced by those pushing the innovation curve is the fear exhibited by companies to try something new or provide a 'sandbox' to experiment with new processes and technology on a small scale.
Don't get me wrong: there are companies taking that step. It's just not happening fast enough.
The general observation is that U.S. producers are further ahead of their Canadian peers when it comes to recognizing the potential of technology and analytics.
A strong indicator of the proverbial light bulb having switched on in terms of technology is the fact IBM's Watson has become a verb. The oilpatch is being "watsoned" quipped one CERAWeek participant.
Whether it is downloading data gathered from a drilling rig and combining it with data science — or leveraging the insight gained from data gathered in a refinery that helps optimize its operations — the revolution taking place today is not unlike what happened in the 1980s.
Back then, there were punch cards for programming on mainframe computers, and if you were one of the lucky ones, you had a really good HP calculator.
By the end of the 1980s, there were desktop computers in every office.
It's now all about harnessing the power of technology through artificial and augmented intelligence, data science and cloud computing.
It's this suite of services that is captured under IBM's Calgary-based Natural Resources Solution Centre, which is bringing Watson to the Canadian oilpatch with IBM investing alongside companies to improve the industry's performance.
"We looked at the COSIA model because it was the first place where all the competitors jointly committed to solving a problem. This was the only place this kind of collaboration was happening around the globe," said Ross Manning, a partner with Canadian Energy Industry IBM Global Services.
Manning said one goal of the NRSC is to make the energy sector more agile and responsive to changing conditions, while preserving the culture of safety and reliability.
And it makes perfect sense to look at new ways to analyze and leverage the massive amounts of information being generated every day by oil and gas companies.
That's because the industry has been in the Internet of Things since the beginning — long before it was called IoT; it was called SCADA (supervisory control and data acquisition). The big change now is the data is delivered to engineers and operators in larger quantities that need to be analyzed in real time.
"It offers companies a way to deal with the ocean of data being generated every day, how to understand it, use and expose insights into their operations to improve everything from safety to production," said Manning.
The issue is having the right software to run the analytics and understand the numbers.
Manning said IBM's Watson Data Platform can analyze data being generated in real time and therefore feed back important information to the company about its operations and allow adjustments to be made.
The way the data analytics is done today — through Watson or GE's Predix Platform — is a quantum leap forward for any industry that generates vast amounts of data.
And IBM, through Watson, seeks to push the boundaries even farther.
The oilpatch operates today on an integrated model — of processes and operations. What IBM is seeking to do, through the NRSC, is to move the sector from that integrated model to one defined as an intelligent model, because it adds predictive and cognitive tools.
Better analysis means better decisions made in real time — that ultimately improve performance and profitability.
It almost sounds too good to be true. But the reality is the oilpatch has no choice.
As Peter Tertzakian said at this week's SPE conference, the industry is being disrupted on three levels — within the energy system through the advent of shale oil and tight gas, outside the system from renewables and the collateral system — in adjacent industries that the oilpatch is dependent on, like the auto sector.
Pull it all together and the choice is binary: innovate or die.
Or, as Yoda's would say: Innovate, you will.
Deborah Yedlin is a Calgary Herald columnist
You can read more of the news on source