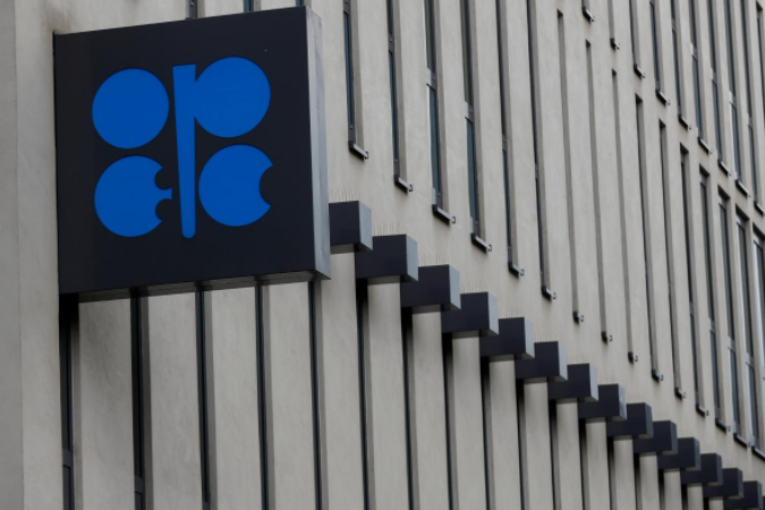 LONDON (Reuters) – Oil rose further above $68 a barrel briefly on Tuesday, touching its highest since May 2015, supported by OPEC-led production cuts and expectations U.S. crude inventories fell for an eighth week.
The Organization of the Petroleum Exporting Countries and allies including Russia are keeping supply limits in place in 2018, a second year of restraint, to reduce a price-denting glut of oil held in inventories.
Brent crude, the international benchmark, was up 9 cents at $67.87 a barrel at 1111 GMT and earlier touched $68.29, its highest since May 2015. U.S. crude rose 18 cents to $61.91 and also reached its highest since May 2015
"Oil prices remain on an upward trajectory," said Carsten Fritsch, analyst at Commerzbank.
"In view of sharply falling U.S. crude oil stocks and record-high compliance with the production cuts by OPEC, market participants are convinced that the market is continuing to tighten."
OPEC is cutting output by even more than it promised and the restraint is reducing oil stocks globally, a trend most visible in the United States, the world's largest and most transparent oil market.
Supply reports this week from industry group American Petroleum Institute and the U.S. government's Energy Information Administration are expected to show U.S. crude stocks fell by 4.1 million barrels, an eighth week of decline.
The API releases its data at 2130 GMT on Tuesday and the government report is out on Wednesday.
Many producers, still suffering from a 2014 price collapse, are enjoying the rally, although they are wary it will spur rival supply sources. Iran said on Tuesday OPEC members were not keen on increased prices.
Unrest in Iran, OPEC's third-largest producer, has lent support to prices this year although output and exports have not been affected. Economic collapse is leading to involuntary production cuts in Venezuela, another OPEC member.
There is no sign yet that OPEC is prepared to relax its supply restraint.
A senior OPEC source from a major Middle Eastern oil producer said on Monday OPEC would boost output only if there were significant and sustained production disruptions from Iran and Venezuela.
The rise in prices is expected to drive gains in U.S. production during 2018, offsetting curbs by others.
Still, the latest U.S. rig count, an early indicator of future output, showed a slight dip in the amount of rigs drilling for new oil, which lent support to prices.
You can read more of the news on source