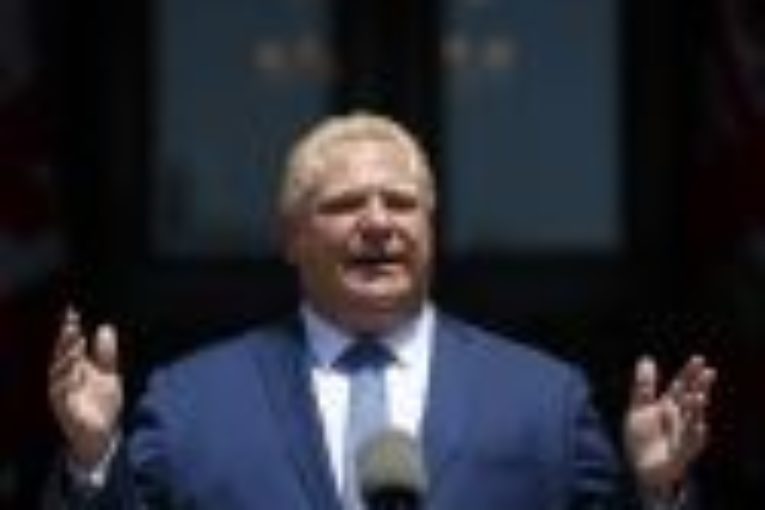 Doug Ford announced last Tuesday that he has revoked the regulation of the carbon pricing system and green programs funded by the cap-and-trade will be winding down. But, many business owners who are hoping to reduce their operating expenses will not be getting the break they think.
Here is why.
Currently, the Federal government is at advanced stages of discussing a national carbon pricing framework — in other words a new legislation — mostly affecting industries with high greenhouse gas emissions in provinces without any carbon pricing plans.
The draft legislation, entitled the Greenhouse Gas Pollution Pricing Act is a rather complex law, giving options for paying a straight up carbon levy or opting for a cap-and-trade system.
The carbon levy is set at $10 a tonne in 2018 and will be increasing up to $50 a tonne by 2020. Alternatively, the cap-and-trade option is called the, "Output Based Pricing System for Industrial Facilities." It applies to businesses emitting more than 25,000 tonnes of emissions per year. The draft law also provides for exemption certificates and offset opportunities for industries.
Not all the details have been fully developed as the Federal government is in the process of consulting with industries across Canada. During the information sessions organized by Environment Canada, a commonly reiterated point has been that the four big provinces — Ontario, Quebec, British Columbia and Alberta  —that already have carbon pricing systems will not be affected by the national framework. Only businesses located in provinces that don't have a carbon pricing system need to comply with the federal legislation. Prior to Tuesday's announcement, businesses in Ontario would have been compliant to the imminent federal legislation on carbon emissions.
Ontario businesses will not be able to avoid their carbon accountability and they will be priced at a federal level have to comply to that system
Doug Ford's intention of eliminating Ontario's cap-and-trade system presumably is an attempt to assist businesses by excusing them from their carbon accountability. However, and from an operating perspective alone, removing the existing carbon pricing system will likely cost Ontario businesses more money due to the high probability that by the time the Ontario cap-and-trade system is no longer applicable to businesses, the federal carbon pricing framework will be law. Ontario businesses will not be able to avoid their carbon accountability and they will be priced at a federal level have to comply to that system.
What is more difficult for businesses is that the Ontario cap-and-trade system has been in place for a while now and has become the "business-as-usual" mode of operations. Removing it will not help avoid the carbon price, it will only mean that now businesses need to register federally and be concerned with a new set of performance standards, laws and administrative procedures. They will have to sit around the table again to figure out how to register and monitor emissions, what options they have to offset their carbon dioxide, apply for exemption certificates and consult with their lawyers on compliance options. Removing the Ontario cap-and-trade system does will not save money.
Being environmentally accountable is well on its way to become a no-brainer. BP Plc. and Royal Dutch Shell in the United States know as much, 195 states of the United Nations signed the Paris Agreement. China and Europe are also on their way towards implementing some form of carbon pricing.
Canada recognizes the importance of transitioning into a green economy. Canada's public opinion supports at least some form of climate action and the federal government has committed to the Paris Agreement, which is now part of Canada's international obligations. The federal government is about to pass legislation to act against greenhouse gas pollution and in this context it is hard to envision a no-carbon-price path, especially from one of the biggest provinces.
Ending Ontario's cap-and-trade will increase business uncertainty and for some businesses will result in a business disadvantage. Businesses know the cap-and-trade system and have planned their operations based on it. Ontario businesses should be the first to object to the plan to switch to the federal system and give up their province's advantage in Canada's carbon pricing efforts.
Maria Panezi is research fellow at the Centre for International Governance Innovation, and holds a PhD in law from Osgoode Hall Law School at York University. Maria's research focuses on economic law and has written extensively on carbon pricing policies and taxing Co2 across borders.
Debt burden to grow faster than expected, rating agency warns
New B-20 rules have created an uneven playing field because stress tests don't apply to people renewing mortgages with their current lender
Beware: You may find yourself learning something, or even straying right
Stock has slumped 20% since Meng Wanzhou's arrest in Canada
You can read more of the news on source