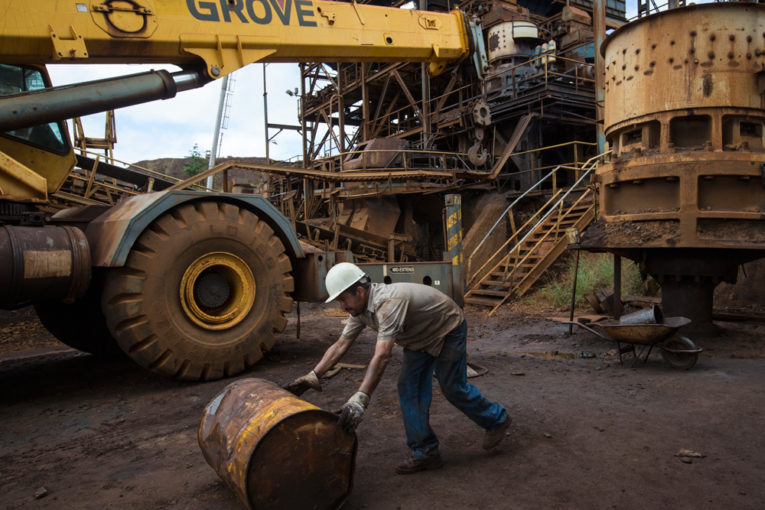 At 6:40 a.m., Pablo Ruiz squats at the gate of a decaying refinery in Puerto La Cruz, Venezuela, steeling himself for eight Sisyphean hours of brushing anti-rust paint onto pipes under a burning sun. For breakfast, the 55-year-old drank corn-flour water.
Ruiz's weekly salary of 110,000 bolivares — about 50 cents at the black-market exchange rate — buys him less than a kilo of corn meal or rice. His only protein comes from 170 grams of canned tuna included in a food box the government provides to low-income families. It shows up every 45 days or so.
"I haven't eaten meat for two months," he said. "The last time I did, I spent my whole week's salary on a chicken meal."
Hunger is hastening the ruin of Venezuelan's oil industry as workers grow too weak and hungry for heavy labour. With children dying of malnutrition and adults sifting garbage for table scraps, food has become more important than employment, and thousands are walking off the job. Absenteeism and mass resignations mean few are left to produce the oil that keeps the tattered economy functioning.
Venezuela, a socialist autocracy that once was South America's most prosperous nation, is suffering a collapse almost without precedent, its gross domestic product dropping 40 percent since 2013. Petroleos de Venezuela SA (PDVSA), the government oil company and economic linchpin, has fallen into chaos as leaders replaced expert managers with loyalists, padded the payroll and channeled revenue to social programs — and to epic corruption. Production fell by half in the past 16 years. Daily output dropped to 1.77 million barrels in January from a peak of 3.34 million in 2001.
Much of the decline is due to lack of money for maintenance and exploration. Recently, though, hunger is to blame. A survey by three Venezuelan universities released Wednesday found that that more than 64 per cent of residents lost weight in 2017, on average 25 pounds. More than 61 per cent of respondents said they had gone to bed hungry over the past three months.
Ivan Freitas, a PDVSA union leader and critic of President Nicolas Maduro's regime, said Wednesday that in Zulia State 12 malnourished workers collapsed in November and December and had to be taken off drilling platforms for treatment. More go down each day, he said.
Alirio Villasmil, a diver, does underwater maintenance on ships transporting oil in Lake Maracaibo, in western Venezuela. He said in an interview that three people he supervises fainted while working, and he had to rush them from rig platforms to the hospital. He has sent home others too weak to dive.
Luis Diaz, a PDVSA tugboat pilot at Puerto La Cruz, about 320 kilometres (200 miles) east of Caracas, said his union has complained to management about malnourished workers passing out on the job.
The Puerto La Cruz region and its ports, where refineries and upgraders are laid out against verdant bluffs and postcard beaches, produce about 89 per cent of Venezuelan oil exports, according to ship-tracking data compiled by Bloomberg. About 42,000 workers labor at PDVSA facilities there, processing crude extracted from the plains of the Orinoco basin. Chevron Corp., Statoil ASA, Total SA and Rosneft PJSC partner with the state company to pump it into international markets.
For decades, PDVSA was a dream job in a socialist petro-state. The company supplied workers not only with a good living and revolutionary-red coveralls, but cafeterias that served lunches with soup, a main course, dessert and freshly squeezed juice. Now, the cafeterias are mostly bare, the children are hungry and employees are leaving to work as taxi drivers, plumbers or farmers. Some emigrate. Some hold out as long as they can.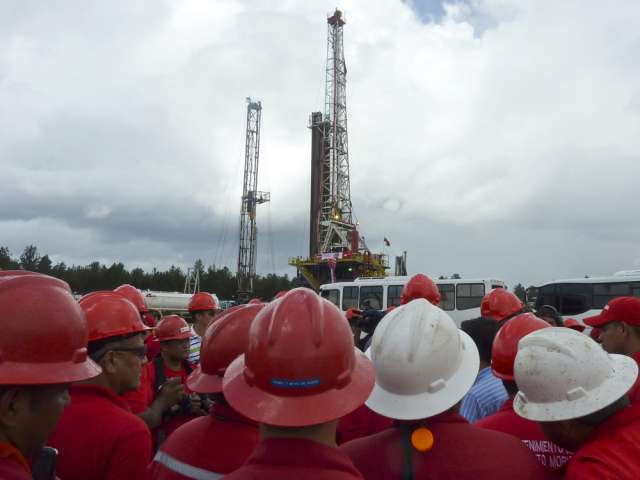 Those who quit without notice risk losing their pensions, as bureaucrats refuse to process paperwork. Many managers live in terror of arrest since the Maduro regime purged the industry, imprisoning officials from low-level apparatchiks to former oil ministers. In one human resources office, a sign advertised a limit of five resignations a day.
"Management is holding them back to stop brain and technical drain," said Jose Bodas, general secretary of United Federation of Venezuelan Oil Workers. He estimates 500 employees have resigned at the Puerto La Cruz refinery and nearby processing facilities in the past 12 months — even though superiors have labeled them "traitors to the homeland," a phrase that often precedes arrest. In the streets, families sell their boots and the red coveralls.
"They're giving up because of hunger," Bodas said. "They're leaving because they get paid better abroad. This is unheard of, a catastrophe."
Efforts to reach PDVSA and the nation's oil ministry were unsuccessful.
Wages made meaningless by hyperinflation force workers who remain to rely on the facilities for food. Some change clothes to eat twice, or show up on their off days. Many hoard meals and take them home. Some have started to bring their children. When the cafeterias stopped delivering food in December, protests erupted. A crowd of angry men gathered in PDVSA's Puerta La Cruz headquarters chanting "Our families are dying."
They're giving up because of hunger. They're leaving because they get paid better abroad. This is unheard of, a catastrophe

Jose Bodas, general secretary of United Federation of Venezuelan Oil Workers
"A few weeks ago, punches were nearly thrown at the food line, when the workers realized there was little left," said Leonardo Ugarte, worker at the Petrocedeno upgrader, a joint venture among PDVSA, France's Total and Norway's Statoil. Faced with the possibility of riots, PDVSA sends workers home when food is scarce.
Dr. Marianella Herrera, head of the Central University of Venezuela's health and development department, said local health authorities recommend consuming 2,300 calories a day. Since 2015, when the collapse of the economy started to really be felt, researchers found some rural residents consuming as few as 400 calories a day, she said, an "anemic" diet of grains, rice and tubers.
John Hoddinott, a Cornell University professor of applied economics and a nutritional scientist, said people doing strenuous work need at least 3,600 calories a day. When they get less, at first they merely shed weight. Then, torpor sets in.
"Basically, they just can't work as hard," he said. "It's a gradual process, but in the long term it can have very dramatic consequences."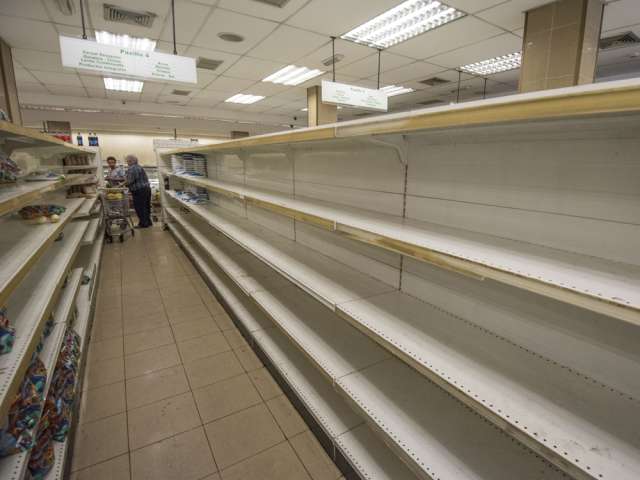 Sitting in the living room of his house, on his day off, Endy Torres says he has lost 33 pounds over the past 18 months. He shows his PDVSA identification photo as proof: a chubby-cheeked man, weighing 176 pounds.
Ten years ago, he joined the company expecting an ample salary and comfortable pension. Today, his 700,000 bolivars per month, plus a food bonus of 1.6 million bolivars (about US$9.50 altogether) can't fill the fridge at his grandmother's house, where he lives.
About 10 people from his department resigned in January. There are 263 plant operators remaining and 180 vacancies at the Puerto La Cruz refinery, he said.
Absenteeism forces those who show up to work extra hours and burn precious calories. The lack of investment in equipment and maintenance has increased technical failures, almost all in the early hours of the morning, he said. When they occur, workers are too fatigued to act quickly, and accidents occur.
"We have a physical exhaustion that we can not avoid," he said. "We are dying of hunger in the oil industry."
Bloomberg.com
You can read more of the news on source