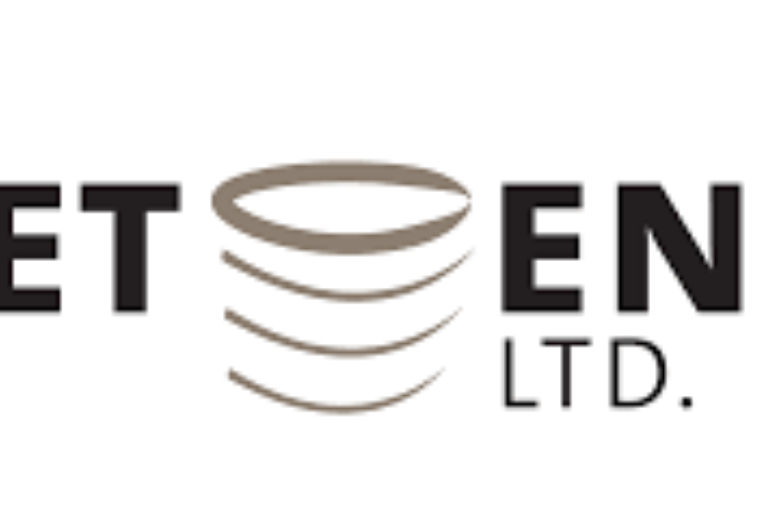 Amended Offer of $0.845 per Iron Bridge share has unanimous support of Iron Bridge's Board of Directors and largest shareholders
Shareholders urged to tender their shares ahead of the deadline on September 24, 2018. at 5:00 p.m. Toronto time.  Shareholders are reminded that most financial intermediaries have earlier expiry deadlines for processing tenders.
Shareholders can tender today by contacting Kingsdale Advisors at 1-866-879-7650 or by e-mail at [email protected]
CALGARY, Alberta, Sept. 20, 2018 (GLOBE NEWSWIRE) — Velvet Energy Ltd. ("Velvet", "we", "us" or "our") is reminding shareholders of Iron Bridge Resources Inc. (TSX: IBR) ("Iron Bridge") that Velvet's all-cash offer to acquire all of the issued and outstanding common shares of Iron Bridge will expire at 5:00 p.m. (Toronto time) on September 24, 2018.  Shareholders are, however, cautioned, that most brokers and financial intermediaries will have an earlier cut-off time. All Iron Bridge shareholders who have not yet tendered their common shares are urged to do so today.
THE CONSIDERATION
On September 10, 2018 we announced that Velvet and Iron Bridge agreed to terms on a friendly transaction whereby Velvet modified its May 22, 2018 offer (the "Original Offer") to increase the cash consideration payable for each Iron Bridge common share from $0.75 to $0.845 (the "Amended Offer"). The Amended Offer was filed with the Alberta Securities Commission on September 12, 2018 under a Notice of Change and Variation.
The Amended Offer is fully-supported by the Iron Bridge Board of Directors and Officers and is receiving growing and significant support from Iron Bridge Shareholders.  Based on this support, Velvet is confident the Amended Offer will exceed the Minimum Tender Condition.
REASONS TO ACCEPT THE OFFER
The Revised Velvet Offer is the best alternative currently available. Iron Bridge and its financial advisor conducted an extensive process seeking alternative proposals. No alternatives emerged that are superior to the Amended Offer.  Moreover, with Iron Bridge's financial challenges, the Amended Offer is a superior alternative to the going concern risks of continuing to operate independently.
Increased cash consideration for Shareholders compared to the Original Offer. The Amended Offer represents a 13% increase in cash consideration for Iron Bridge common shares over the Original Offer and a significant 78% premium to the closing price of Iron Bridge common shares on the TSX on May 11, 2018, the last trading day prior to Velvet submitting its original $0.75 offer letter to the Iron Bridge Board of Directors.
Certainty of value and immediate liquidity for shareholders in the face of volatile and challenging conditions. The Montney geological formation, accessible from Iron Bridge landholdings, is challenging, both from a geological and a technical perspective, and requires a significant commitment of capital.  Given the current investment environment for the Canadian oil and gas sector, there is significant uncertainty as to the availability or cost of that capital for Iron Bridge and its shareholders.
The Amended Offer has the unqualified support and recommendation of the Iron Bridge Boards of Directors.   All Iron Bridge Directors, Officers and certain shareholders, who together own approximately 36% of the outstanding Common Shares, entered into support agreements with Velvet committing their common shares to the Amended Offer.
TENDER YOUR SHARES TODAY
Iron Bridge shareholders can tender their shares immediately by contacting Kingsdale Advisors, Velvet's Depositary and Information Agent, by telephone toll-free at 1-866-879-7650 within North America and at 1-416-867-2272 outside of North America or by e-mail at [email protected]
Advisors
Velvet has retained BMO Capital Markets as its exclusive financial advisor and Bennett Jones LLP as its legal advisor.  Kingsdale Advisors is acting as strategic communications advisor and its Information Agent and Depositary.
Information Agent
For additional information, including assistance in depositing Iron Bridge shares to the offer, Iron Bridge shareholders should contact Kingsdale, toll-free in North America at 1-866-879-7650 or call collect outside North America at 1-416-867-2272 or by email at [email protected].
About Velvet
Velvet Energy Ltd. is a privately-held, full-cycle exploration and production company. Focused in the liquids-rich gas and light oil window of the Deep Basin of Alberta, the Company executes an organic growth business plan, including early land capture, technical evaluation, exploration and development of internally generated prospects. Headquartered in Calgary, Velvet has current production of approximately 26,000 boe per day and a focused land position consisting of over one million net undeveloped acres spanning from its core liquids-rich Ellerslie development in the greater Edson area to early phase Montney light oil exploration at Gold Creek.
You can read more of the news on source