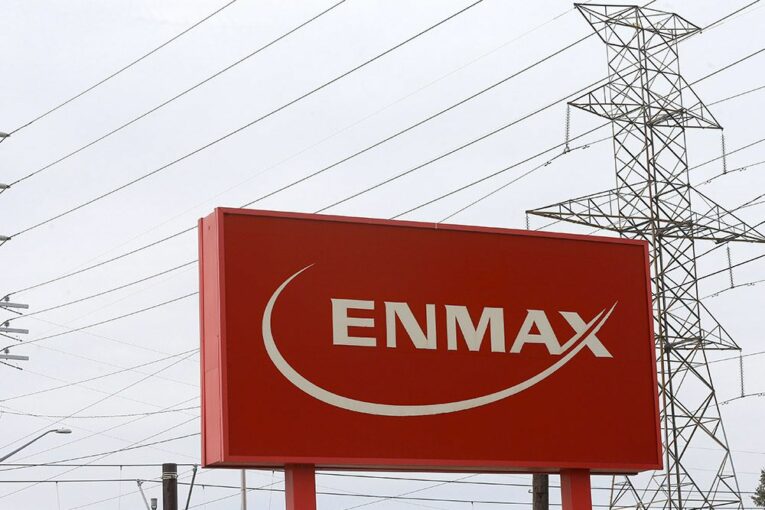 Four CEOs, two years — and several major challenges ahead.
We apologize, but this video has failed to load.
Try refreshing your browser, or
tap here to see other videos from our team.
Varcoe: With fourth leader at Calgary utility in two years, Enmax workers seek 'a bit of calm'
Back to video
City-owned utility Enmax Corp. announced the appointment of a new chief executive on Tuesday by hiring Mark Poweska, the outgoing leader of Hydro One.
Enmax made Poweska the fourth leader of the Calgary-based utility since mid-2020, taking the helm following a period of turbulence that's rolled through the electricity industry and the company.
Earlier in the day, Toronto-based Hydro One, Ontario's largest electricity transmission and distribution utility, announced Poweska's departure to assume the leadership position at a utility "closer to his family in Western Canada later this year."
The 52-year-old Poweska, who has a bachelor of applied sciences in mechanical engineering from the University of Saskatchewan, will start at Enmax in September.
He replaces interim CEO and longtime board member Charles Ruigrok, who took over last October after the departure of Wayne O'Connor, who had held the job for less than 17 months.
"It's a great coup. Mark is a tremendous industry leader with great experience," Enmax board chair Greg Melchin said in an interview.
"To find a person of the calibre of Mark, the timing was perfect for us."
In 2019, Poweska joined Hydro One, which serves about 1.5 million customers and has more than 9,000 employees — five times the number working at Enmax.
The industry veteran previously worked as an executive at BC Hydro for more than two decades. Melchin noted the incoming CEO grew up in Cranbrook, B.C., and has family living in Alberta.
"He's just really a seasoned executive . . . we looked very much at a cultural fit, also," said Melchin.
"Mark is just a humble, good leader, down to earth — what you see is what you get."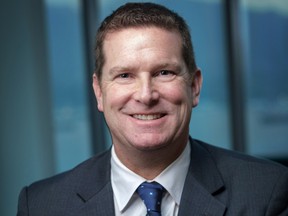 Industry analyst David Quezada with Raymond James said Poweska presided during a period when Hydro One's story was "significantly cleaned up" with an Ontario-centric focus on its operations, instead of its past approaches that included international acquisitions.
"He was exactly what you would want as a utility CEO, very operationally aware and focused," Quezada said.
"It's a very solid hire."
Enmax and the electricity sector have been in a state of flux recently with several currents transforming the industry.
The Canadian power industry has been grappling with the effect of the pandemic, but also phasing out all coal-fired power generation in recent years. It's now busy planning to reach Ottawa's net-zero emissions target by 2035.
It's also preparing for increased electrification — such as the growing deployment of electric vehicles in Canada — and dealing with the implications of higher carbon costs and rising power bills for customers.
Enmax has about 1,600 employees and owns an interest in more than 1,500 megawatts of generation. It provides electricity, natural gas and energy services to about 700,000 customers.
Consolidated revenues at the corporation shot up by 18 per cent last year to $3.1 billion. Net earnings increased 2.7 per cent to $296 million.
Enmax also has operations in the state of Maine through its subsidiary, Versant Power. It completed the acquisition of the Maine operation in March 2020 for $1.39 billion, including the assumption of debt.
The local utility has experienced upheaval in its executive suite in the past two years, following the June 2019 announcement that longtime CEO Gianna Manes would retire by mid-2020.
O'Connor, the former CEO of Nova Scotia Power, was hired in June 2020. His departure last fall was mutually agreed upon in October 2021, according to an Enmax statement at the time.
(O'Connor's total 2020 compensation, including bonuses, was $1.4 million, while total compensation for Manes that year was $2.3 million, according to Enmax's annual compensation report.)
During his tenure, O'Connor oversaw a major reorganization, and in January last year, Enmax eliminated about 170 positions, including some through voluntary departures and layoffs.
D'Arcy Lanovaz, president of CUPE Local 38, which represents about 600 employees at Enmax, said his members hope to see continuity in the senior leadership of the organization.
"There's been a lot of change over the last two years," he said.
"We've certainly heard loud and clear from our members that what they're really looking for now is a bit of calm and some certainty in the organization."
There will be no shortage of challenges ahead for the new CEO.
The federal move to a net-zero future in the electricity industry by 2035 puts pressure on companies with natural gas-fired generating units, setting up the need for major investments in technologies such as carbon capture and storage to reach the goal.
At the end of December, Enmax's generating capacity was dominated by almost 1,300 megawatts coming from gas-fuelled power plants.
Duane Reid-Carlson, CEO of Calgary-based electricity consultancy EDC Associates, said utilities such as Enmax have been lowering their emissions but will need to spend significant capital to reach the federal target.
"The financing of all of this is going to be the huge hurdle," he said. "They're a relatively small company in the grand scheme of things."
There are also shorter-term industry concerns surrounding the effect of rising inflation and soaring natural gas prices.
The addition of renewable energy to the Alberta grid and the emergence of technologies such as battery storage are also reshaping the landscape.
Melchin said the company was looking for someone who understands the complicated issues facing the entire sector.
"You're always concerned in those kinds of things about how do you prepare for an electric grid of the future," said Melchin, Alberta's former energy minister.
"You need someone with the skill set and (who) has that kind of background and thoughts about where this industry is going . . . and how can Enmax succeed."
Chris Varcoe is a Calgary Herald columnist.
You can read more of the news on source