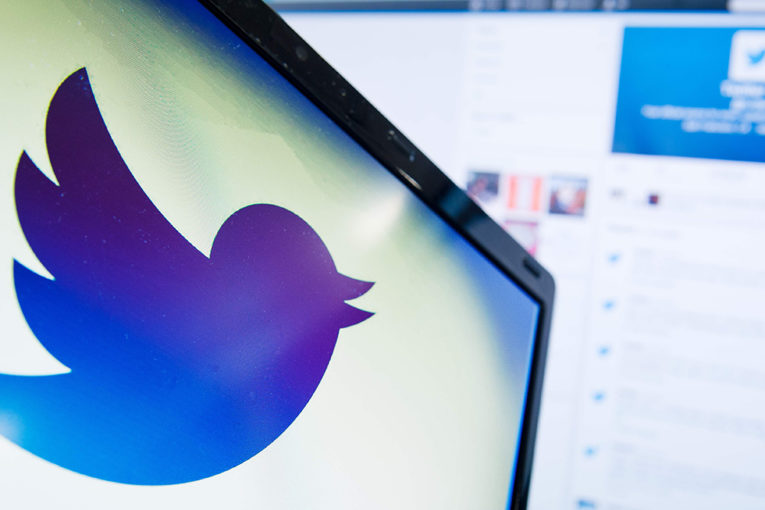 How much trouble can a single tweet about a business stir up?
Plenty, as Elon Musk and Marc Cohodes found out recently.
But as Musk faces regulatory scrutiny in the United States for a recent Twitter post musing about securing funding to take Tesla private, Cohodes emerged victorious this week against the Alberta Securities Commission.
The U.S. short seller, whose blunt criticisms of companies has garnered headlines on both sides of the border, was the subject of an ASC hearing Wednesday into comments made on Twitter about Calgary-based Badger Daylighting Ltd.
ASC staff contended the remarks crossed the line, arguing — unsuccessfully — for an interim cease-trading order against Cohodes on Badger, the largest hydrovac company in North America.
They also wanted to prohibit him from making public statements about Badger that are misleading or untrue.
But a two-member commission panel rejected the request.
"I'm happy, over the moon," Cohodes said in an interview shortly after the victory.
"And I'm glad the adults — the adults at the Alberta Securities Commission — made the right decision."
The case largely centred on comments Cohodes has made on social media.
A short seller who was also active in Home Capital Group Inc., Cohodes has held a short position in Badger since May 2017 and been critical of the company for more than a year.
The ASC closed an investigation earlier this spring into allegations made by short sellers of accounting-related breaches by Badger; no enforcement action was taken.
At the hearing, ASC counsel Don Young said there is an ongoing investigation into Cohodes.
As for the interim application, he said commission staff was partly relying on a tweet the short-seller made on June 27, 2018.
The California resident posted a picture of a Badger truck operating at night, accusing the company of "illegal toxic dumping."
The company has rejected the allegation. In an affidavit filed with the ASC, Badger CEO Paul Vanderberg stated bluntly: "There was no illegal toxic dumping."
In the document, the CEO also said he was advised the photo was taken last year by Badger's operating partner in Fox Creek to show a lighting system installed on a truck, designed to assist with safe operations at night.
During Wednesday's hearing, Young said Cohodes knew or ought to have known the statements were misleading or false and the tweet "is in large measure the centre-point or focal point for staff's allegations."
Cohodes has more than 26,000 Twitter followers and posts frequently about companies he's betting against. The regulator insisted it isn't trying to mute him.
"I suppose if he's talking to his neighbour over the fence in California, we probably wouldn't be here. But that's a far cry from what we're talking about," Young added.
Andrew Wilson, a lawyer for Cohodes, painted a different picture, saying the ASC staff was rushing the process with the interim application.
He pointed out Cohodes is well known as a short-seller and the market knows his position on Badger.
Significantly, the Calgary company's shares have increased about 20 per cent since his client began tweeting about Badger 15 months ago.
"The market effectively is reading his tweets, knowing it's a short seller, and going, 'Yawn,' " he said.
Wilson also accused the regulator of trying to gag Cohodes, a private citizen who lives in the United States.
If the ASC cracked down on one tweet, it could have implications for analysts issuing negative reports, people who retweet such information or speak negatively about a company.
Cohodes' lawyer pointed out Badger hasn't made any attempt to get an injunction or sue him for defamation or libel.
"He can post whatever criticisms he wants so long as they're not false or misleading," countered the ASC counsel. "He's not being gagged, he's not being prevented from posting, he's not being prevented from being critical about Badger."
In the end, the panel dismissed the application, with panel chairman Thomas Cotter citing "insufficient grounds" to issue such as order.
Like the Musk matter, the case raises interesting questions about free speech, the use of social media and the role of regulators trying to oversee the capital markets.
Stephen Sibold, a partner at Bennett Jones and former chair of the Alberta Securities Commission, said the basic concept around balancing the rights of freedom of speech while protecting investors isn't new.
But what is changing is the mode and speed of communication, with social media providing a bigger platform and making it easier to widely disseminate business information.
"Practically, the rules of the game have changed and I think it's something securities regulators are trying to grapple with," said Sibold, who is also an adjunct law professor at the University of Calgary.
Tristram Mallett, a partner with the Osler, Hoskin & Harcourt in Calgary and a securities litigator, said the increasing use of social media is an issue regulators and capital market participants are facing with more frequency, as recent cases underscore.
"I suspect this won't be the last we hear of the use or misuse of social media in the capital market," he said. "In enforcement cases, evidence still matters above all else."
As for Cohodes, who has posted more than 60,000 times on Twitter and often makes dozens a day, the case won't change how he uses social media.
"Hell no," he said. "I've done nothing wrong, other than speak my mind."
Chris Varcoe is a Calgary Herald columnist.
You can read more of the news on source