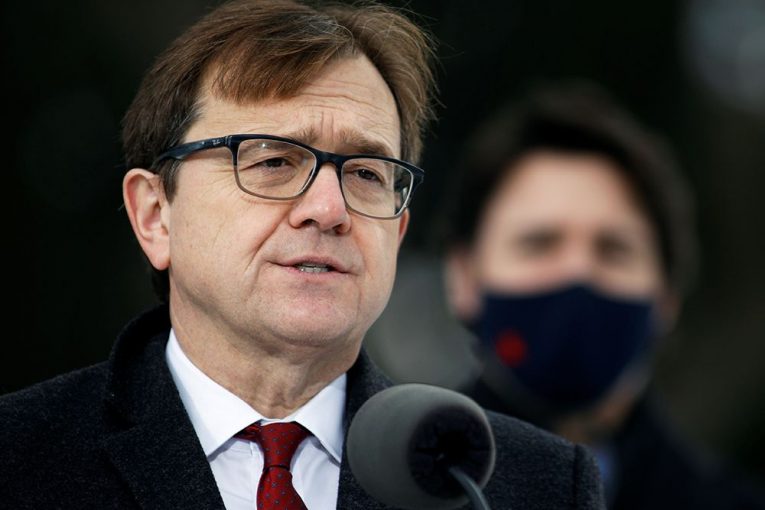 Alberta's environment minister believes the new federal climate plan will cost the province jobs — potentially up to 100,000 within a decade — but what does Ottawa say?
I asked Environment Minister Jonathan Wilkinson what federal analysis shows the impact will be on employment and the economy in Alberta since his provincial counterpart, Jason Nixon, maintains the fallout will be significant.
"I am not entirely clear on why it is that minister Nixon believes there are going to be significant negative impacts and, in fact, that is not what our modelling shows," Wilkinson said in an interview.
Fair enough.
So what does federal modelling show about the impact on Alberta?
"I would say to you that is a conversation we will have going forward but overall, in Canada, it basically shows that between now and 2050, the effect on GDP is almost zero," he said.
Hmm. Why can't you say what the numbers show for Alberta?
"What I am telling you is the world is moving to a lower-carbon future, whether folks want it to or not," Wilkinson said. "Countries around the world, international financial capital, is moving, and what we're saying is we are going to move with it.
"But we are going to do it in a way that ensures we're actually responding to companies in Alberta who want to do this in a manner that is actually going to make sense for them."
The Trudeau government
announced last week its plan
to reduce emissions across the country by at least 32 per cent below 2005 levels by the end of the decade, exceeding Canada's commitments under the Paris climate accord.
The federal plan contains $15 billion in spending, including a commitment to earmark $3 billion over five years to speed up decarbonization projects with large emitters.
The biggest headline came from
its proposal to increase the federal carbon tax
, which is currently at $30 a tonne and headed to $50 by 2022. Under the new plan, the levy will increase by $15 a tonne each year after that point, reaching $170 a tonne by 2030.
The majority of families in Alberta and across the country will receive more money back in rebates than they'll pay in carbon tax, Wilkinson added.
The federal minister also stressed a lot of companies in Alberta are interested in accessing federal money to invest in technology that's designed to lower greenhouse gas emissions, and that is certainly true.
Developing and expanding the use of technologies such as carbon capture and storage will be critical to hitting the goal. Some companies in the energy sector, such as Canadian Natural Resources, Cenovus Energy and Enbridge, have already set targets to
get to net-zero emissions by 2050
, matching the federal objective.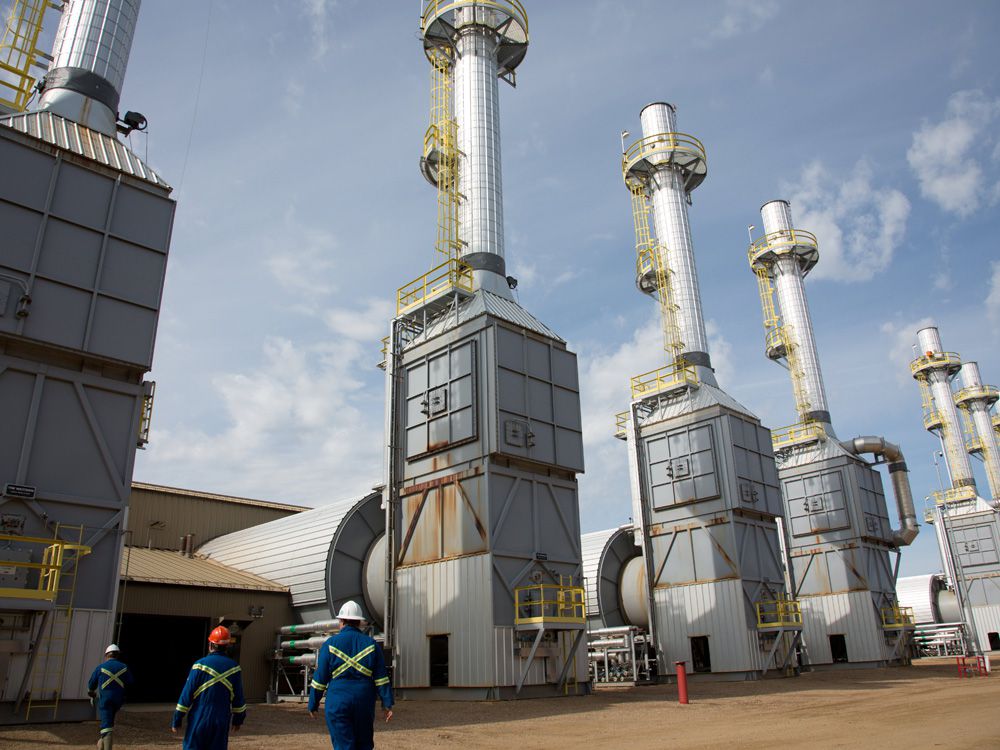 Reducing emissions is necessary and will require a national effort.
However, it also requires an open, honest conversation with all of the information on the table.
It's not unreasonable for the provincial government — a government that's challenging the federal carbon tax in court — to wonder about the impact of Ottawa's plan on future employment and economic growth, particularly in a province with a large oil and gas industry.
Nixon is unequivocal: early analysis by his department shows significant employment and economic damage to Alberta.
"We do feel there could upwards of a reduction in GDP in the province of Alberta as high as five per cent and a loss of between 92,000 to 100,000 jobs (by 2030) based on that price of carbon, which is significant for our province," he said in an interview Tuesday.
"We would like to see minister Wilkinson's modelling to better understand it, and we will be certainly reaching out to him in the coming days to show him our numbers."
Alberta's projections do not indicate job losses from today's levels, but from what employment would be relative to the carbon tax remaining at $50 a tonne after 2022 until the end of the decade.
Nixon acknowledges the provincial estimate is preliminary and needs more federal data. But that doesn't alleviate his underlying unease.
"I am definitely expecting a disproportionate impact upon the province of Alberta, which is why we're so concerned about this," he said.
One part of last week's announcement that did earn provincial praise was a change to the incoming clean fuel standard.
The new fuel standard, which comes into force in 2022, will no longer include gaseous fuels such as natural gas, which was previously in the strategy.
But it's the impact on employment that remains a key worry for the Kenney government.
Alberta is the largest emitting province in the country, generating about 37 per cent of all greenhouse gas emissions in 2018. It's also a province expected to see a slow rebound in the employment market.
"They are speaking to two different realities," said Marla Orenstein, director of the natural resources centre at the Canada West Foundation, noting economic impacts will be different across the country.
"I get the feeling that ministers Nixon and Wilkinson are speaking over one another."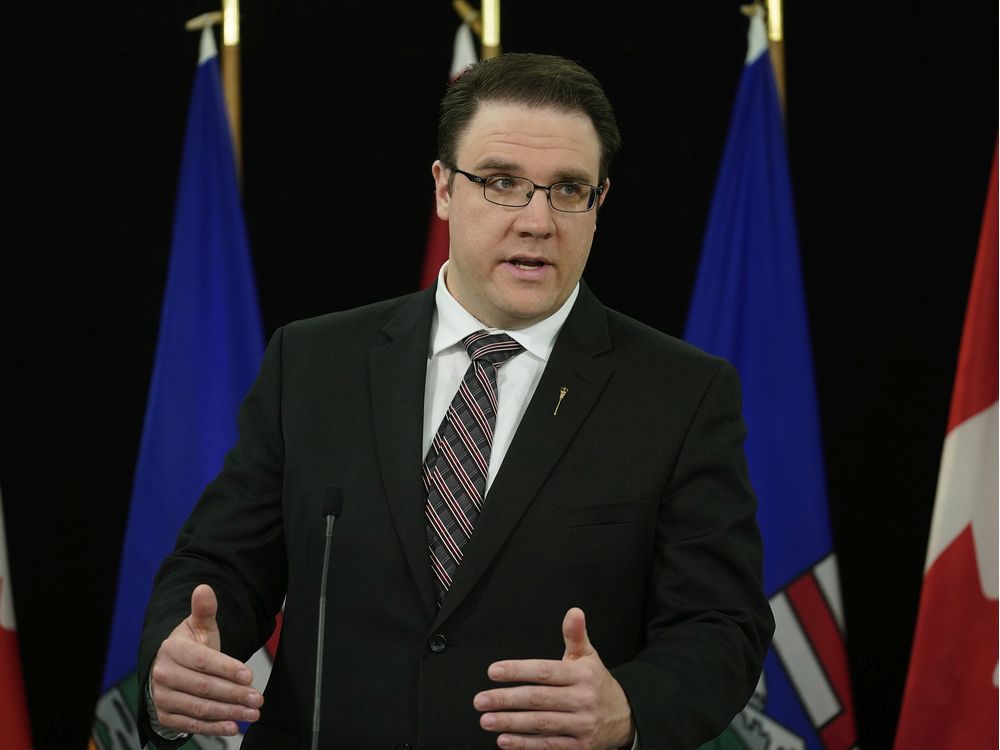 University of Calgary economist Trevor Tombe noted the province last year released an economic assessment of the current federal carbon tax on Alberta with the levy staying at $50 a tonne. It showed a modest impact on the economy — a reduction of 0.055 per cent in GDP per year.
Tombe said the new estimates from the province sound high, but cautioned he would need to see specific details.
(Provincial officials say their initial modelling looked at the impact of the higher carbon tax across the entire economy, which wouldn't fully account for the moderating impact of output-based allocations provided to heavy emitters under the province's TIER system.)
"You can't lower emissions without an economic cost. Then the question is whether that cost is worth bearing or not, but that's not something unique to carbon taxes," Tombe said.
"We can't live in a fantasy land where we think we can lower emissions with no economic consequences whatsoever."
Ultimately, there's one way to remove some of the fog enveloping this issue.
Both governments should commit to disclosing all of the modelling data and related information in the coming weeks to shed more light on the matter.
"Governments should be transparent in how they conduct their analysis, releasing data and modelling work across the board," Tombe added.
"We should see the details."
Chris Varcoe is a Calgary Herald columnist
.
You can read more of the news on source