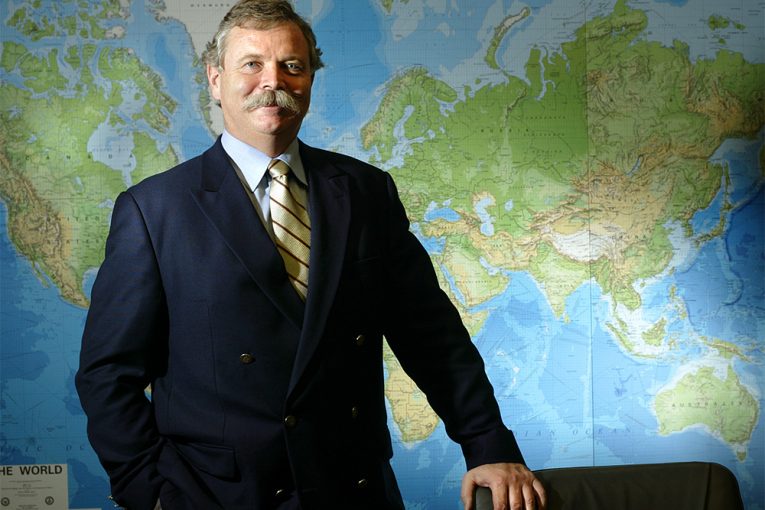 To understand what made Charlie Fischer an oilpatch and community leader in Calgary, friends and family tell the tale of the telescope in his downtown office that let him watch construction progress on the Alberta Children's Hospital.
When visitors asked what it was for, Fischer quickly let them know about the new development on the city's west end that was being built last decade — and would inquire if they wanted to contribute to the hospital foundation.
As the head of a major Canadian oil producer with assets spread around the world, Fischer had a vision that extended beyond the corporate universe, one of the reasons he was co-chair of a campaign that successfully helped raise more than $50 million for the children's hospital, which opened in 2006.
"The children's hospital was so close to his heart . . . it was huge to get that thing approved and start to build it," his wife, Joanne Cuthbertson, said Thursday.
"I gave him a telescope for Christmas. It just seemed appropriate. He had an office that was west facing and he could set it up. He wanted to just look over there at where they were building that children's hospital and think, 'This is so good (that) we've got it going.' "
Fischer died Wednesday at the age of 70.
On Thursday, friends, family and many people across the province's business, academic and non-profit communities remembered the longtime oilman, public policy advocate and philanthropist.
In 2018, Fischer and Cuthbertson, former chancellor of the University of Calgary, were both
appointed members of the Order of Canada
"for their generosity and their commitment to improving the quality of life for people in their community."
While he was an accomplished business leader, friends point to Fischer's wide array of interests, community activities and the significant effect he had on others.
"He was a big personality with a big heart who made a big difference," said former deputy prime minister Anne McLellan, who later served on Nexen's board of directors.
"He was such pillar of our community," added Al Monaco, CEO of Enbridge Inc., where Fischer became a board member in 2009.
"It is a huge loss for the industry, the city, certainly the province and the country."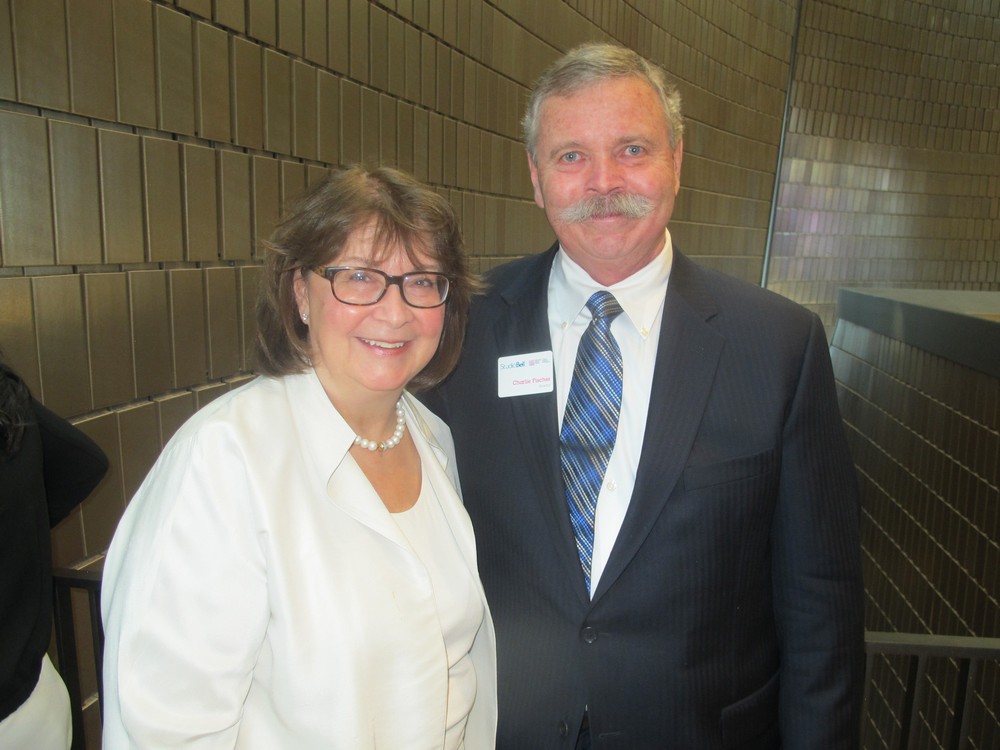 Born in 1950, Fischer grew up in Calgary and attended the U of C, obtaining a chemical engineering degree before working in the oilpatch. He began his career with Dome Petroleum and then moved to Hudson's Bay Oil and Gas in the early 1970s.
"He had a hell of a personality. He was a big, charming guy as an individual . . . and he was always interesting to be with," said oilpatch icon Dick Haskayne, who worked (and later became president) at Hudson's Bay and became friends with Fischer.
"He made decisions but was also open to listening. He was a good listener."
As the Canadian industry expanded in the 1970s and experienced ups and downs in the 1980s and '90s, Fischer worked for Bow Valley Industries and became CEO of Encor Energy, before it was bought by Talisman Energy.
He was also deeply active on energy policy in the country.
Fischer served as chair of the Independent Petroleum Association of Canada and was involved in its union with the Canadian Petroleum Association in 1992, creating the Canadian Association of Petroleum Producers (CAPP).
"He was one of the real driving forces and sources of energy in terms of creating CAPP," said oilpatch veteran and friend Hal Kvisle.
"Charlie had a big vision. He always saw the big picture."
In 1994, Fischer joined Nexen (then known as Canadian Occidental Petroleum) as senior vice-president, before being named CEO in 2001.
Fischer, who served as CAPP chair in the late 1990s, was also a member of Syncrude's management committee and became close friends with Eric Newell, Syncrude's leader.
Newell recalls Fischer was deeply concerned about a broad array of issues, such as conservation efforts, the environment and social development in areas that Nexen operated in, including Yemen.
"Charlie, in my view, was a very visionary leader. He had a highly developed sense of corporate responsibility," Newell said, citing Nexen's involvement role in providing post-secondary scholarships for Yemeni students in Canada.
McLellan, who first met Fischer when she served in the Jean Chretien government's cabinet, agrees his approach was forward-looking.
"Charlie was ahead of his time in understanding companies have a broader responsibility than simply to the shareholders . . . and that includes the communities in which we do business," she said.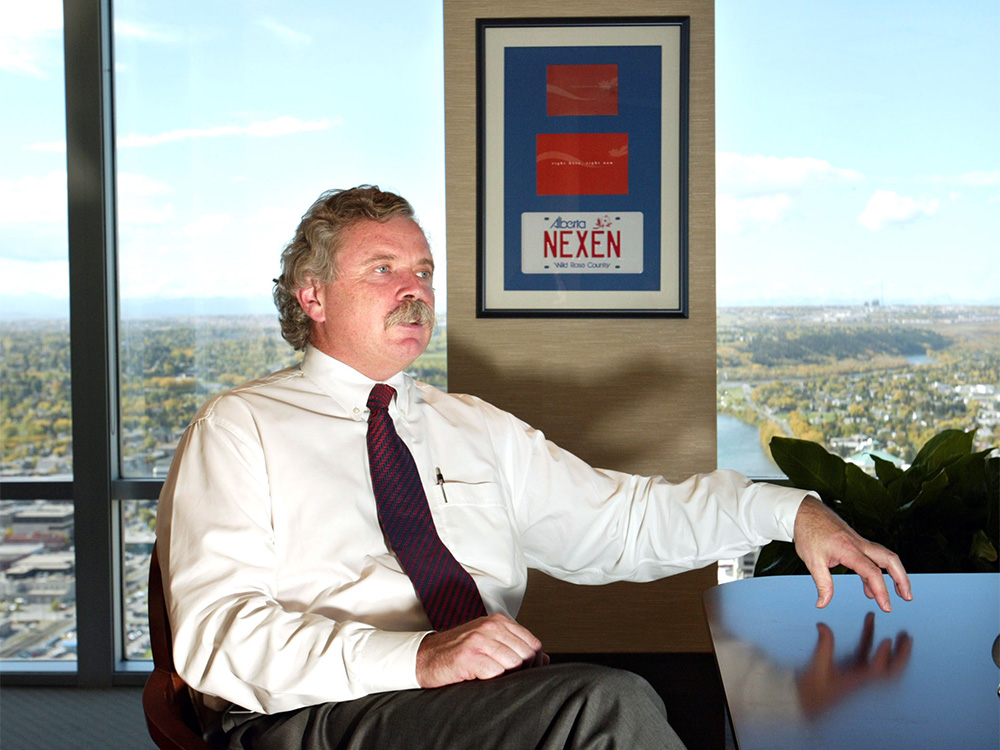 Fischer retired from Nexen at the end of 2008, telling the Calgary Herald at the time: "For some people, their jobs define them. My job does not define who I am."
Indeed, he served on a number of boards and groups, including Enbridge, the Canada West Foundation and Climate Change and Emissions Management Corp.
He also was an advocate for education and spent time as U of C vice-chair of the board of governors.
Deeply interested in health-care issues, he served as chair of the Alberta Children's Hospital Foundation Board, and the patron's council and strategic advisory board for the Alberta Children's Hospital Research Institute.
"He was so passionate about children's health and a big reason why we actually have the new Alberta Children's Hospital," said Saifa Koonar, CEO of the Alberta Children's Hospital Foundation.
Fischer lived with cancer for some time, while pursuing interests and passions in recent years. Cuthbertson said her husband always found time to put family first.
His daughters, Kate and Lindsay Fischer, said his genuine interest in people helped him build bridges, often reaching across cultures, ideologies or experiences to find common ground.
"He had a very intuitive understanding of what makes people tick and . . . he had a good sense of people," said Lindsay.
"He could see a way to have everybody at the table win," added Kate. "I think that's why he got so much done."
Chris Varcoe is a Calgary Herald columnist.
You can read more of the news on source