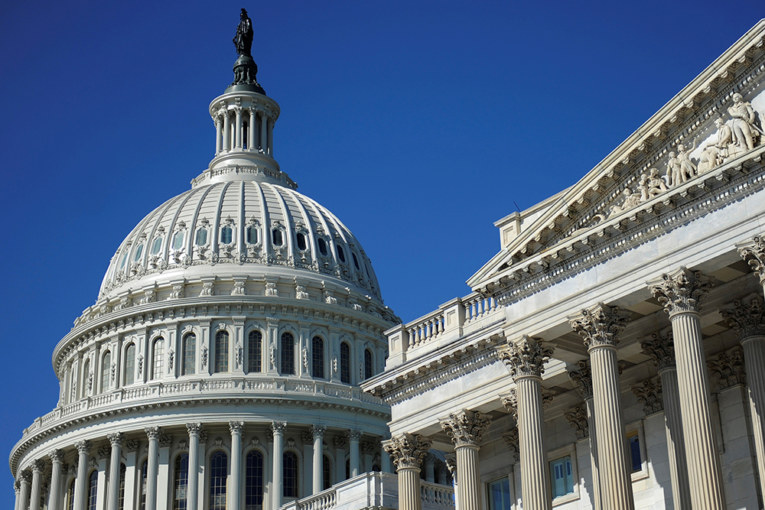 Premier Jason Kenney is ruling out using larger production quotas to tackle catastrophically low Canadian oil prices but is pitching joint action with the United States to prevent "predatory dumping" of OPEC crude into North America.
As global energy demand is crumbling with the fallout of the coronavirus, benchmark West Texas Intermediate crude prices continue to sink, closing Friday at US$21.51 a barrel.
In Canada, which has the third-largest oil reserves in the world, the situation is critical for producers. The price for Western Canadian Select heavy oil closed at $5.06 a barrel.
"This is draconian," Whitecap Resources CEO Grant Fagerheim said in an interview. "There is no profit being made by producers in Western Canada at this particular time."
After the price discount on Alberta oil ballooned in late 2018 due to a lack of pipeline capacity, the province established mandatory monthly production quotas to support prices.
There have been suggestions the province could use its curtailment powers in the coming weeks to restrict production levels sharply.
Kenney dismissed the idea on Friday, saying there is no point in doing so as market forces are leading companies to voluntarily shut-in output to deal with "catastrophically low prices."
Several producers, including Suncor Energy and Husky Energy, have already done so.
However, the premier pitched the idea of adopting a joint approach with the United States, the world's largest petroleum producer, in the wake of a brutal oil price war between Russia and OPEC heavyweight Saudi Arabia.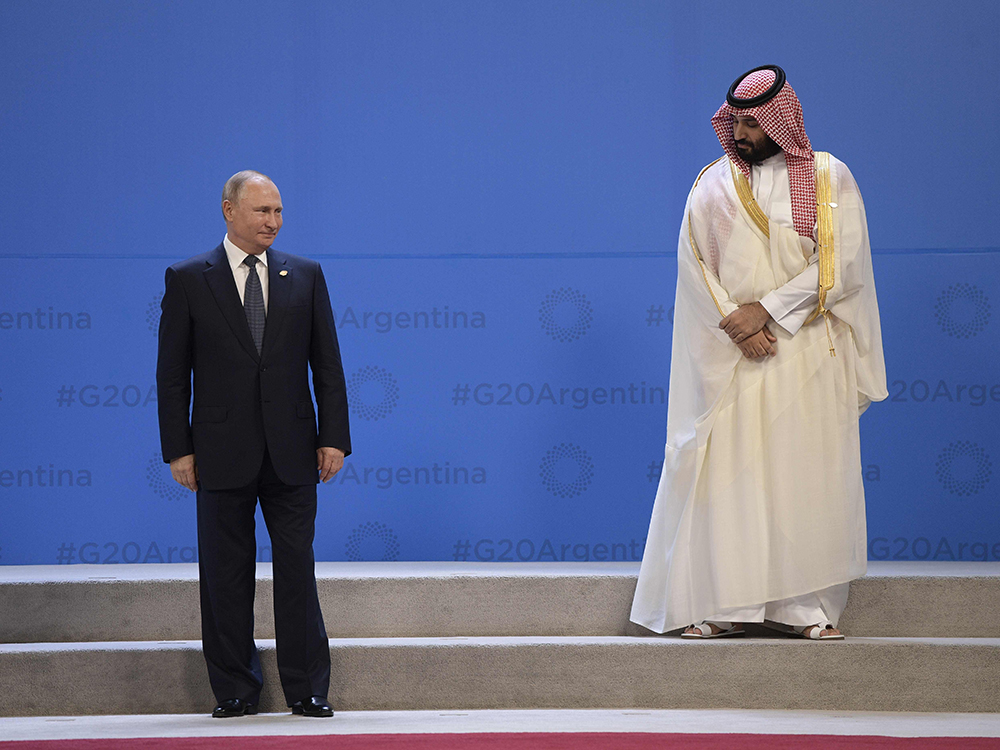 "There is a flood of OPEC oil coming on to the North America energy markets," he said. "This, in my view, constitutes predatory dumping by unfriendly dictatorships that are seeking to drive the North American energy producers out of business. We cannot let them win."
The premier has been in contact with American officials about the situation, including speaking Friday with Francis Fannon, the U.S. assistant secretary of state for energy resources.
He plans on reaching out to U.S. Congressional leaders and governors in the coming days to talk about "co-ordinated North American action."
Working together would ensure Canada isn't sideswiped by any potential U.S. action to defend its own oil sector, Kenney added.
The suggestion comes as the main oil regulator in Texas is considering whether the state should restrict oil output due to the global price collapse, Bloomberg reported this week.
Kenney said he would be interested in discussing a closed North American energy market that would not allow imports into Canada and the United States, a contentious suggestion for traditionally open oil markets.
"Some measures would include, potentially, tariffs on foreign oil imports or certainly a potential investigation into dumping activity by OPEC into the North American market," the premier said.
According to the Canada Energy Regulator, the country imported about 600,000 barrels of foreign oil per day in 2018, with about 60 per cent of imports coming from the U.S., and smaller amounts shipped from Saudi Arabia, Azerbaijan and Norway.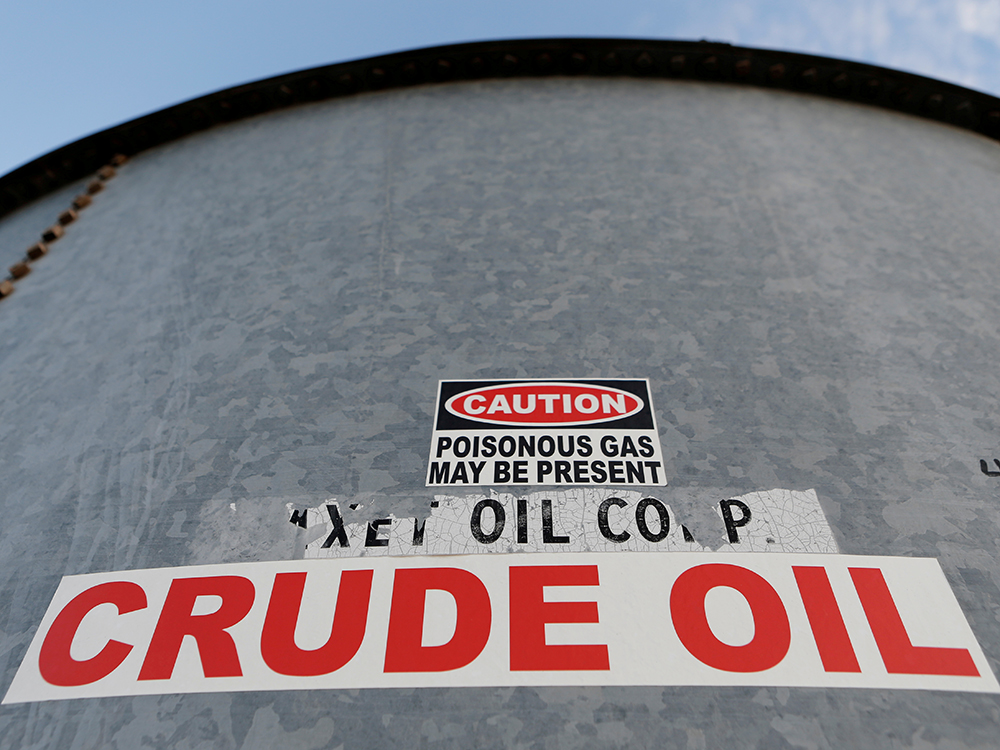 Speaking at the legislature, the premier also stressed the idea of joint energy security involving Canada and the U.S. The two countries have significantly increased production in the past five years, from the oilsands and shale oil plays in the U.S.
"Once we get through the (virus) downturn and see demand return … we may want to pursue something like a co-ordinated approach to curtailment of production across North America at that point to stabilize prices," the premier added.
"We cannot allow the Saudis and Russians effectively to run us out of the business of producing energy, which is an essential part of functioning a modern economy."
Such suggestions highlight how much turmoil is rolling through global energy markets.
Oil prices have been pummelled in the past month with Saudi Arabia and Russia boosting production at the same time consumption is falling because of the response to the COVID-19 pandemic.
Demand is decreasing in key markets for Canadian oil, including the U.S. Midwest, as refiners lower their own production levels. In turn, this is leading to storage levels building in Canada.
Mike Walls, a senior oil analyst with research firm Genscape Inc., said oil demand in the U.S. could drop by two to three million barrels a day due to the impact of coronavirus.
"Every single crude grade and type is being hit by this, but Canada is being hit especially hard," he said.
Rystad Energy says Western Canada has the maximum capacity to store about 40 million barrels per day and estimates more than 30 million is already in storage. It expects western Canadian producers will need to cut output by 440,000 barrels per day by the middle of April.
A report issued Friday by energy consultancy Wood Mackenzie said if Brent crude prices average US$35 a barrel in 2020, corporate cash flow levels from the oilsands sector would be US$17 billion in the red, while Alberta would miss out on almost US$2 billion of royalties.
"We have run the numbers and every project is losing money right now," said Mark Oberstoetter of Wood Mackenzie.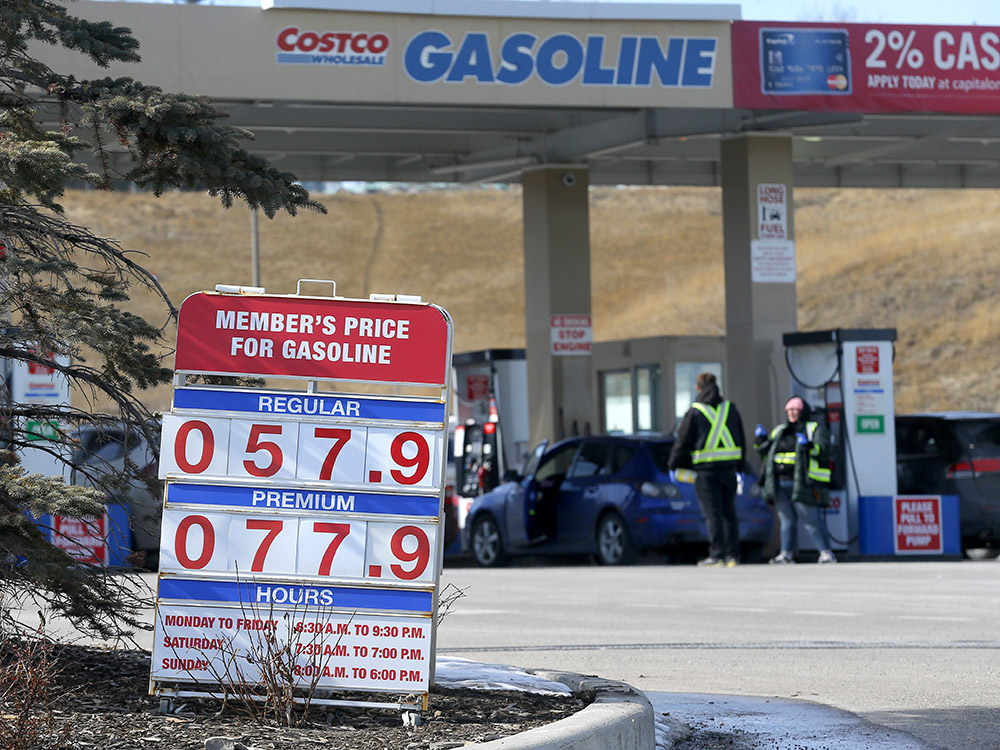 Curtailment is one tool the province has used effectively since the start of 2019.
The province introduced mandatory curtailment and throttled back production by 8.7 per cent at the start of last year, capping total output at 3.56 million bpd.
It has slowly lifted the cap by about 250,000 barrels per day, with next month's limit set at 3.81 million barrels per day.
Several analysts say negative pricing for heavy oil, a phenomenon that has occasionally occurred on Alberta natural gas markets, is a possibility if Alberta companies don't voluntarily shut in more production in short order.
"The price is really a signal saying shut-in," said Peter Tertzakian, executive director of ARC Energy Research Institute. "A negative pricing signal works in a very big hurry to get people to shut in, to pay to take it away, basically."
Chris Varcoe is a Calgary Herald columnist.
You can read more of the news on source