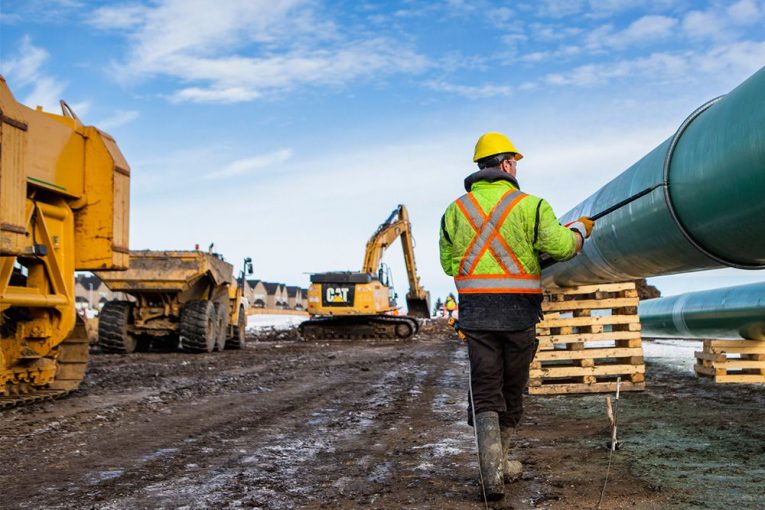 With a succession of legal challenges finally in the rear-view mirror, Trans Mountain Corp. CEO Ian Anderson is feeling fairly bullish these days.
He's confident the long-awaited pipeline expansion will be completed on time, shipping 890,000 barrels of oil per day from Alberta to the west coast by the end of 2022.
He's also
optimistic about the economics
underpinning the $12.6-billion project, even as new energy projections signal global oil demand may have already peaked with the COVID-19 pandemic and recession — or will dip in the coming years.
"We remain confident this pipe is going to be full or near full for the foreseeable future," the CEO of the federal Crown corporation said in an interview Tuesday.
"I talked to my shippers just a week ago and there was no wavering whatsoever in their ongoing commitment to supply product for the next 20 years into our pipeline."
The Trans Mountain expansion project remains a critical piece of infrastructure for the province and the Canadian oil sector. It will nearly triple the amount of oil and refined product moving from the Edmonton area to a terminal at Burnaby.
Back in 2013, Kinder Morgan applied to the National Energy Board to expand its six-decade-old pipeline as producers looked for additional transportation capacity to ship their oil to market.
A series of regulatory and legal setbacks saw the project delayed, and the Trudeau government had to buy the project from Kinder Morgan for $4.5 billion in 2018. Construction was started a year ago.
Anderson said about 15 per cent of work is now complete, with the expanded line slated to begin operating in December 2022.
"The regulatory and legal world of uncertainty is behind us," Anderson said.
That's quite an accomplishment for a project that has seen numerous obstacles placed in its path.
It was only two years ago the Federal Court of Appeal quashed Ottawa's approval of the project, requiring the Trudeau government to restart consultations with affected B.C. First Nations, before it was given the green light again.
Several attempts to overturn the second approval in the courts were exhausted earlier this year.
However, that doesn't mean it's completely clear sailing ahead, as further protests in British Columbia remain a possibility.
Then there's the pandemic.
Oil prices collapsed earlier this year and some pipelines out of Western Canada have not been running full, although that hasn't been the case for the Trans Mountain line.
Anderson noted the pipeline has been at capacity every day, proving the value of this asset and the markets it serves.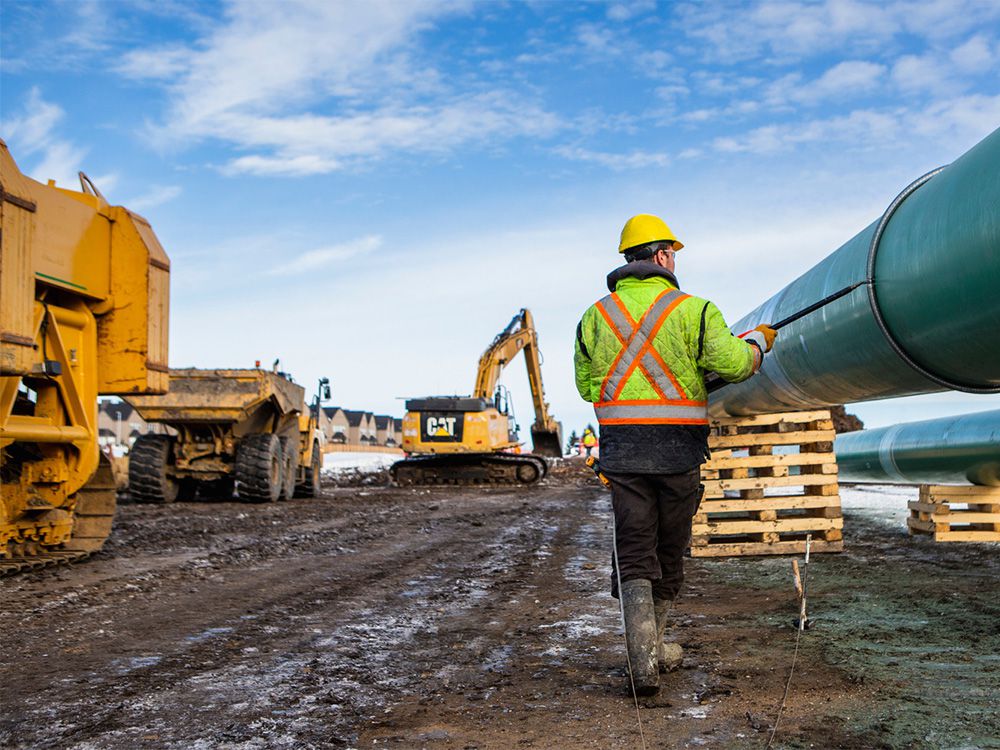 Yet, a broader question surrounds global demand for oil in the coming decades. A
new energy outlook by BP Plc
puts a sharp point on the issue.
The report said all three of its scenarios for future energy demand project oil consumption will drop over the next three decades. Under a business-as-usual case, oil demand plateaus in the early 2020s and drops by 10 per cent by 2050.
More aggressive scenarios to limit emissions would see demand fall by between 55 and 80 per cent, as consumption never fully recovers to the pre-virus level of about 100 million barrels per day.
Anderson noted the Trans Mountain expansion is backed by long-term shipping commitments for 80 per cent of its capacity, giving him confidence producers see the same future as he does.
"We remain relatively bullish on the future of this pipe," he said.
And what about the broader issue that oil demand will start falling?
"We have decades ahead of us. And if we're in a long-term trajectory toward less fossil-fuel consumption, then we are going to see our producing community and the basin resilient in adapting to that future."
It's important to note the BP scenarios are just that: outlooks, not hard and fast predictions of the future.
Despite such a gloomy report, Premier Jason Kenney said when global demand recovers from the pandemic, the world will face a "global supply crunch" because of a lack of investment in oil exploration and production.
With long-term reserves in the oilsands and improved efficiency levels, he predicted Alberta is set to succeed "as long as we get pipelines built."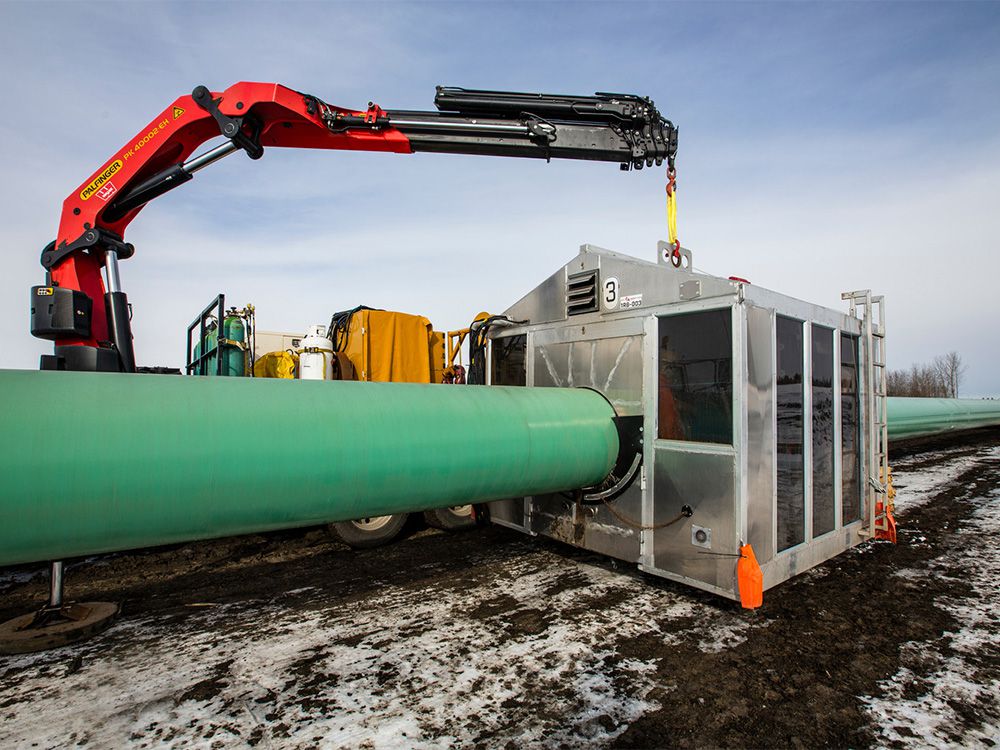 Just to maintain production around 100 million barrels per day, the global energy sector traditionally needs to invest about US$600 billion annually, said Canadian Association of Petroleum Producers CEO Tim McMillan.
For its part, Canada needs to ensure it's competitive and has necessary pipelines in place, he said in an interview.
"There are a lot of projections out there . . . all of them show dramatic global investment for a long time in oil and gas," McMillan said.
But the debate over peak demand could affect the investment outlook for the sector.
Peter Tertzakian, executive director of ARC Energy Research Institute, believes it's "a bit early to make the call that we have reached peak oil," but added he wouldn't contest the idea demand could plateau by the end of this decade or in the early 2030s.
"The question is what happens between now and then," he said.
The other issue is the report — and similar projections — will affect the ability of the industry to attract future investment capital, Tertzakian said.
Whatever happens with future demand, it is essential Canada optimizes the return it gets from selling its oil, he said, noting pipelines such as Trans Mountain will do that by helping the country diversify its markets.
"We are going to continue selling oil," said Tertzakian. "We can debate whether it's going to decline or not, but we owe it to ourselves to maximize the revenue we get from that oil."
At Trans Mountain, the first order of business is getting the project built, which appears closer to reality than it ever has before.
"I can see the backstretch," said Anderson.
"We are marching toward the backstretch and we're feeling pretty good about everything."
Chris Varcoe is a Calgary Herald columnist.
You can read more of the news on source