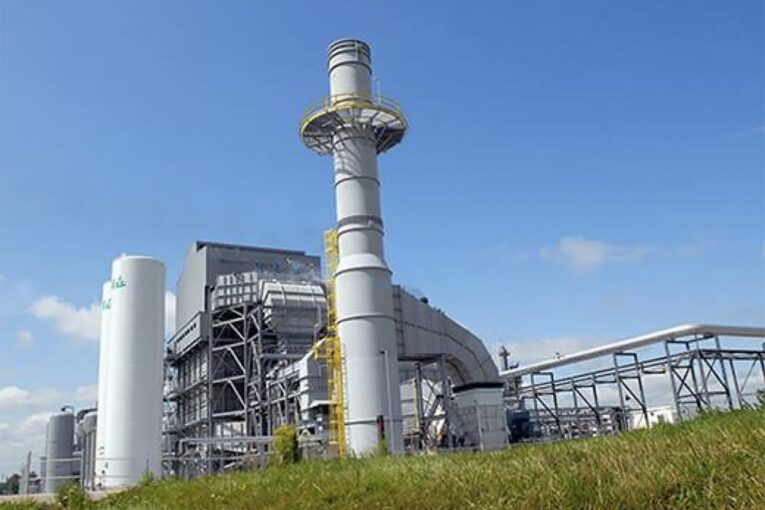 As federal and provincial leaders gather at the COP27 climate summit in Egypt, a flurry of activity is taking place back at home — including nearly a half-a-billion dollars in joint government funding for a new net-zero hydrogen complex in Alberta.
We apologize, but this video has failed to load.
Try refreshing your browser, or
tap here to see other videos from our team.
Varcoe: As politicians meet at COP27, energy sector and governments move on hydrogen
Back to video
It underscores the need to invest in technology that is required to reduce emissions in Canada, the world's fourth-largest oil producer. It also shows what can happen when governments and industry actually work together.
"There are a lot of different things happening. That's reflective of the pace of change that we are seeing and the level of ambition," said Sara Hastings-Simon, director of the University of Calgary's master of science in sustainable energy development program.
On Tuesday, the federal and provincial governments agreed to provide $476 million to a new net-zero hydrogen production and liquefaction complex to be built by Pennsylvania-based Air Products in northeast Edmonton.
The money includes $161 million from the Alberta Petrochemicals Incentive Fund (and earlier funds from Emissions Reduction Alberta) and $300 million for the federal government's Strategic Innovation Fund's net-zero accelerator initiative.
The $1.6-billion project will create an estimated 2,500 construction jobs.
"Once it comes on the scene at the end of 2024, it will be the largest, by far, the largest net-zero hydrogen facility in the world," Seifi Ghasemi, CEO of Air Products, told journalists.
Ottawa said its net-zero accelerator initiative has also selected 10 other projects — representing up to $17 billion of future investments — and it will now work with proponents on assessing potential government funding.
That list includes projects involving Capital Power Corp., Enmax Corp., along with Suncor Energy and ATCO Corp.'s proposed Heartland hydrogen hub near Fort Saskatchewan.
The Heartland partners are busy progressing with design and engineering work, and expect a full sanctioning decision in early 2024, said James Powell, ATCO's vice-president of clean fuels.
"We obviously still have our internal hurdles to get through but (there are) no showstoppers that we see right now," Powell said Wednesday.
"We're very confident of this project and very bullish of the hydrogen economy."
Recommended from Editorial
Feds, Alberta government to fund more than $470 million in new blue hydrogen energy complex

Varcoe: As Trudeau trades jabs with province, clock ticks on carbon capture projects worth billions

Varcoe: Canada 'falling behind' in race to attract carbon capture investments

Varcoe: Alberta industry placing billion-dollar bets on hydrogen payoff

Trudeau has given Canada's oilpatch the tax credit they asked for. Will it be enough?
By coincidence, the Air Products project was first announced in June 2021, the same day that the largest oilsands producers in Alberta formally created a new consortium to work together to attain net-zero emissions by 2050.
The group, which includes Cenovus Energy, Canadian Natural Resources, Imperial Oil, MEG Energy and Suncor Energy, is now called Pathways Alliance.
It's been developing a plan that would see $24 billion invested to lower emissions in the oilsands by 22 megatonnes by 2030. This includes spending $16.5 billion on its foundational carbon capture and storage network in Alberta.
The remaining $7.6 billion is aimed at other projects and technology to lower emissions, such as using hydrogen to remove carbon from natural gas streams prior to combustion in oilsands operations.
Pathways is also working on technologies to reduce steam needed in bitumen production, including using solvents (such as propane or butane) in thermal oilsands production. The potential of small modular nuclear reactors in the oilsands, and switching fuel or electrifying oilsands mining haul trucks, are other initiatives under examination.
But carbon capture, utilization and storage (CCUS) is "game-day ready technology," said Pathways Alliance president Kendall Dilling.
"We do believe fundamentally that technology is a big part of this global challenge of addressing climate change," Dilling said in an interview.
"Ultimately, you're going to have to come at this from multiple angles, not only to get to net-zero, but to figure out the most cost-effective way to do it."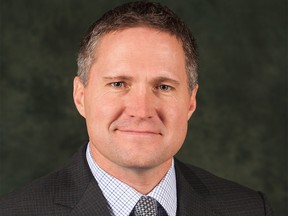 Pathways Alliance says its members are spending tens of millions of dollars today working on its plan, including feasibility studies and preliminary engineering work. This would jump to hundreds of millions of dollars after final investment decisions are made, and billions during construction.
Member companies are also moving ahead on other decarbonization initiatives, such as Suncor Energy spending $1.4 billion to replace its coke-fired boilers with cogeneration units at its oilsands base plant.
However, the oilsands operators are facing pressure from federal Environment Minister Steven Guilbeault and environmental groups to start making major investments now while industry cash flow levels are at record levels.
Ottawa introduced a 50 per cent investment tax credit for CCUS projects in last spring's budget. The oilsands group has been looking for changes from the province and federal governments to be more competitive with incentives for carbon capture that are available south of the border through the new U.S. Inflation Reduction Act.
In Calgary on Wednesday, federal Finance Minister Chrystia Freeland sidestepped the question of whether any changes would be made to increase the CCUS investment tax credit.
Dilling said hundreds of people within the Pathways members are active on its CCUS project in Alberta, advancing engineering and regulatory work. He expects major regulatory applications will be filed in the third quarter of next year.
If regulatory approval comes by 2024 or 2025, construction would likely take two years and start around 2026.
"I know people are really anxious and looking for (a final investment decision) sooner than that, but that's just the nature of project development," he added.
Hastings-Simon believes progress on decarbonization is taking place in Canada but said there's a need to start investing today in technologies that are proven to work.
"Progress only happens when you have steel in the ground and when you have emissions reductions," she added.
"I'm more optimistic than ever that we have, or are developing, the technologies that we need … At the same time, obviously, the time horizon is shrinking and so the need to move faster is really key."
Chris Varcoe is a Calgary Herald columnist.
You can read more of the news on source