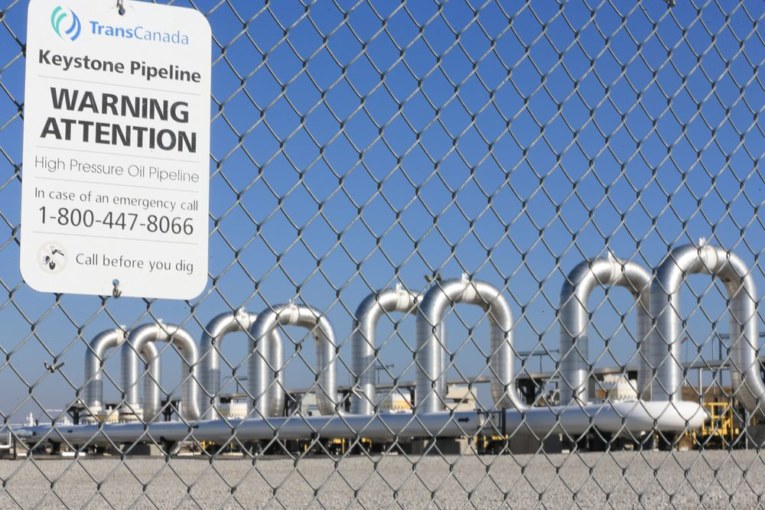 TransCanada Corp.'s long-troubled Keystone XL oil pipeline project hit another roadblock as a U.S. District Court in Montana ruled it must wait for a further environmental review.
The court blocked any activity furthering the construction or operation until the U.S. State Department completes a supplement to a 2014 environmental impact statement that complies with the National Environmental Policy Act and the Administrative Procedure Act.
The near-1,900-kilometre conduit from Alberta to the central U.S. has faced opposition almost since its inception, as environmentalists see it allowing the further expansion of oilsands production in Alberta, which they argue is more carbon-intensive than other types of crude.
U.S. President Donald Trump approved a permit for the pipeline in January 2017, reversing a 2015 decision by predecessor Barack Obama.
The US$8-billion project would help carry 830,000 barrels of crude a day from Hardisty, about 200 kilometres east of Red Deer, to Steele City, Neb., where it could then move on to refineries in the central U.S. and Gulf Coast.
Western Canadian Select crude oil is selling at about $18 a barrel as its discount to U.S. benchmark West Texas Intermediate as a lack of pipeline capacity bottlenecks production in Alberta.
U.S. benchmark WTI little changed after the decision, trading down 0.1 percent.
No immediate impact in oil markets is seen, as the pipeline isn't scheduled to come online for years regardless of the ruling.
You can read more of the news on source