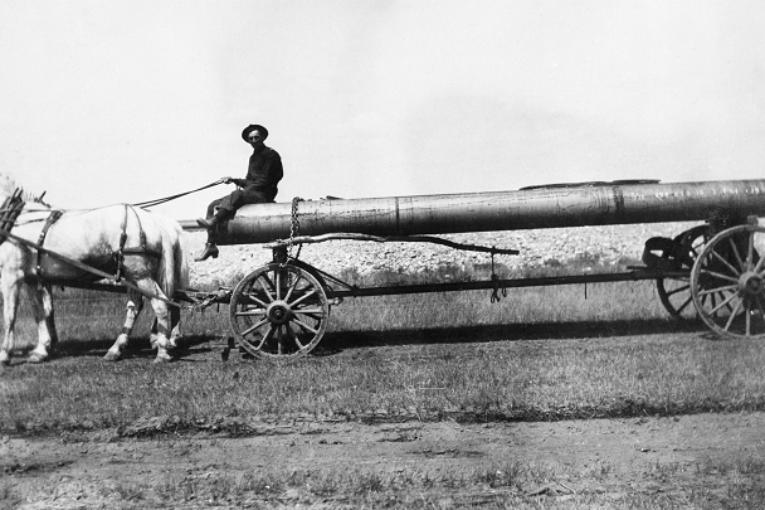 2018 began as a promising year for Canada's oil and gas industry. After a 2 1/2 year industry downturn, oil prices appeared to be heading in a positive direction.
Ultimately, however, prices took a significant nosedive in Canada due to a severe supply glut in the industry. Most recently, WTI has also plummeted, wiping out over a year of gains in 2 short months.
Here's the top 10 news-worthy stories that affected Canada's oil and gas industry over the past year:
10. University of Alberta gives David Suzuki honorary degree
The university announced in April the longtime environmentalist and oilsands critic was one of 13 people to be honoured at the spring convocation. That prompted complaints, as well as critical public letters from the university's deans of business and engineering. Some people protested that Suzuki's anti-oilsands stance hurts Alberta and Canada and accused the host of television's "The Nature of Things" of hypocrisy. Donors and alumni, particularly those in the oil and gas industry, said they would withdraw donations and partnerships. One Calgary law firm said it was cancelling its annual $100,000 funding commitment to the university's law school.
In an Open Letter to University of Alberta, Jeff Lawson, a Principal & Director in the Corporate Finance group at Peters & Co. Limited, pointed out the level of disrespect his alma mater's actions amounted to:
"I have tried over the years to support the University as a whole, the Law School and the Golden Bears Hockey team. In part, I am able to do this because of the support my community provides me, and in part because of my employment in an industry related to the energy industry. I view this recent action by the University of Alberta as showing a high level of disrespect to this industry, while ignoring its contributions to our Province. Like others, I hope the U of A reverses this action while it can," wrote Mr. Lawson.
9. Raging River and Baytex merge
Midway through June, it was announced Raging River Exploration and Baytex Energy, two of Canada's premier independent oil and gas producers, agreed to merge (and keep the Baytex name) in an effort to create a well-capitalized, oil-weighted company with an attractive growth and free cash flow profile. Raging River indicated earlier in the Spring the time had come to commence a formal process to initiate a strategic repositioning of the company in light of the board believing the then current trading price of its common shares didn't adequately reflect the underlying value of the producer's assets.
"We are uniting two strong oil companies with exceptional people and assets," commented Raging River's Executive Chairman and Chief Executive Neil Roszell. "This combination creates a diversified, well-capitalized oil producer that has an impressive suite of high quality producing assets and the ability to materially advance our East Duvernay Shale light oil opportunity, while continuing to develop our Eagle Ford, Viking, Peace River and Lloydminster core assets. The combination provides a substantial value proposition for all shareholders of Raging River and Baytex incremental to what each company could deliver on its own. The combination with Baytex is an excellent outcome to the comprehensive strategic process undertaken by the Raging River Board."
8. Whistler's mayor and BC municipalities pick fight with Alberta oil producers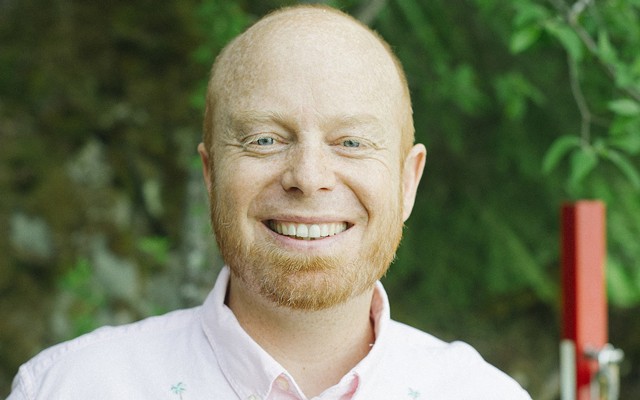 "It was with extreme incredulity that I read a copy of the letter that you sent to Canadian Natural Resources," began the open letter Terry Etam wrote to Whistler's newly elected mayor Jack Crompton. "I am an energy writer seeking to find and promote balanced discussions with respect to energy issues. I just wanted to warn you against the downside of putting such bizarre accusations out into the public realm. There is a huge downside to your reputation as a thoughtful person and also to the whole debate about climate change."
Midway through December, Terry Etam penned an open letter to Whistler's newly elected mayor Jack Crompton. Immediately Etam's letter had an impact. Etam simply pointed out the hypocrisy of Crompton asking oil and gas producers to make monetary concessions to BC taxpayers for the oil and gas they produce. "Currently taypayers are paying 100% of the costs associated with your product," wrote Crompton to CNRL president Tim McKay.
Etam then wrote a follow up open letter to the Law Foundation of British Columbia regarding selective group funding.
"Your stated mission is 'To advance and promote a just society governed by the rule of law, through leadership, innovation and collaboration.' You support many worthwhile programs, particularly for groups that may not otherwise have access to legal aid, advice, or guidance, but you also support a hard-edged collection of well-funded groups that seek to wreak havoc in climate change discussions by forcing the sensitive debate into a black-or-white, adversarial, and unhelpful direction."
7. Crescent Point transforms
Crescent Point announced at the end of May a new President and CEO as part of the company's transformation plan. This came on the heels of a bitter public dispute between the Sandy Edmonstone led Cation Capital Inc. and Crescent Point's then Chief Executive Scott Saxberg. Mr. Edmonstone became highly critical of Crescent Point's poor share performance claiming it was a result of unwise spending decisions and overly generous executive pay.
"I'm proud of what Crescent Point has accomplished," said Mr. Saxberg after stepping down. "We built a company from scratch to over 180,000 boe/d and in doing so, we have rewarded our shareholders with $7.5 billion in dividends. After 15 years as the CEO, it's time for me to move on and I'm confident and excited for Craig (Bryksa) and the team to oversee Crescent Point's long-term success."
6. Husky makes hostile bid for MEG Energy
In September, Husky Energy proposed to acquire MEG Energy for $11 per share in a deal valuing MEG Energy at $6.4 billion. The offer came in the midst of many Canadian oil producers struggling with transportation bottlenecks as output surged, pushing Canadian heavy crude to near-historic discounts to U.S. light crude.
MEG Energy's board responded by unanimously recommending shareholders to reject the Husky offer. MEG Energy told the press, "the offer significantly undervalues" its shares and is not in the best interests of the company. "We believe that MEG offers one of the greatest value propositions in the Canadian oil and gas business so it's not a surprise that a company like Husky would see that value and want to participate in our assets, technology, people and our upside," commented MEG's CEO Derek Evans.
But as of December 18, Husky reported it received all necessary regulatory approvals for the takeover and is now waiting for shareholders' response to its offer which expires in mid-January.
The takeover was worth more when proposed in September but has fallen because of a deterioration in Husky's share price.
5. ExxonMobil shelves $25-billion Canada LNG export project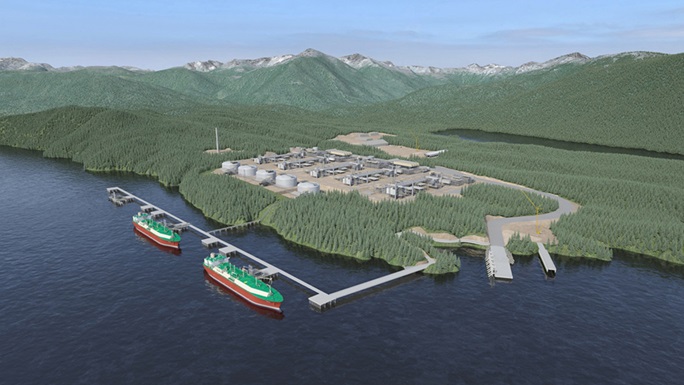 A week before Christmas, Exxon announced its decision to withdraw its WCC liquefied natural gas (LNG) export project in Canada from an environmental assessment. Doing so effectively shelved the $25-billion LNG export facility on the B.C. coast it proposed in 2015.
The shelving of the WCC LNG project was the latest blow to both Canada's energy industry at large and the west coast liquefied natural gas export industry which at one time featured about 20 proposals, but has resulted in only one firm commitment to build.
Legislation in British Columbia requires large projects to obtain an Environmental Assessment Certificate before they can be developed. An examination of this project by the Canadian Environmental Assessment Agency has been going on since February of 2015.
4. Bill C-69 looms large
Bill C-69 recently passed through the federal House of Commons, and is now with the Senate. If it makes its way all the way through, it would replace the federal Canadian Environmental Assessment Act of 2012 with a new, much broader Impact Assessment Act; replace the federal Environmental Assessment Agency with a new Impact Assessment Agency, with much broader scope for review of major projects; would replace the National Energy Board with an entirely new, untested, less independent 'Canadian Energy Regulator,' and amend the Navigation Protection Act.
It is a massive, far-reaching piece of regulatory legislation that will be a burden to Canada's energy sector.
Although it has yet to make its full way through Canada's parliament, the potential damage it will cause is enough to make it a story included in this list. There has been a steady chorus of opposition to the Bill from across the country and particularly in the west. Former Saskatchewan premier Brad Wall wrote an Op Ed in the BOE Report warning of the Bill's looming consequences.
"…The innocuously named C-69 presents a major risk to Canadian industry and prosperity. The clear-minded, hyperbole-avoiding Canadian Energy Pipeline Association (CEPA) has gone so far as to suggest that owing to C-69: '…It is difficult to imagine that a new major pipeline could be built in Canada.'"
William Lacey, CFO of Steelhead Petroleum, also weighed in on the Bill's aftermath should pass: "The implementation of Bill C-69 does not create the stability that investors are seeking. Rather than having a framework that is clear and transparent, it introduces tremendous uncertainty into the approval process."
3. Alberta's mandatory oil production cut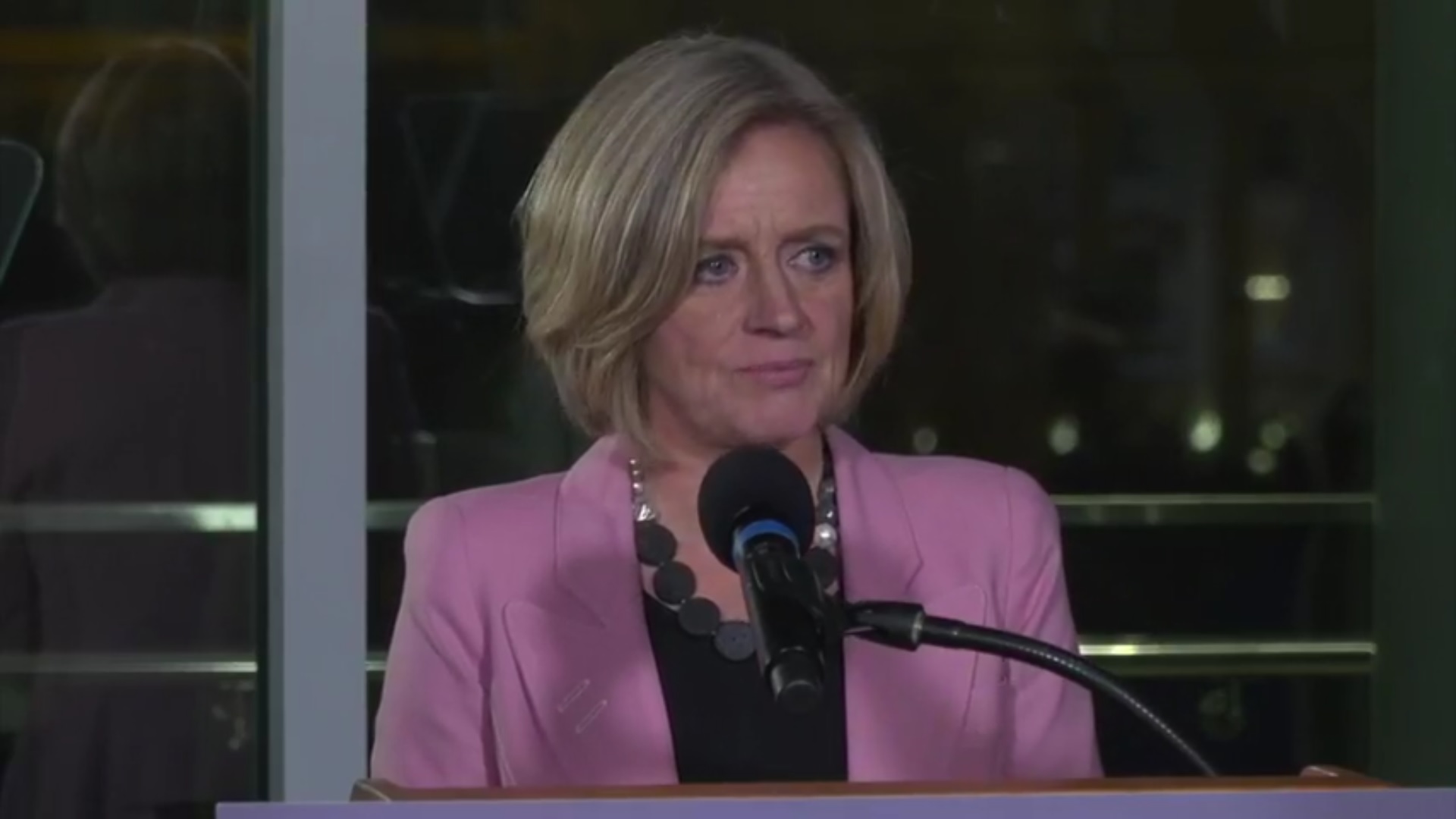 Without any additional take-away capacity, Canada's oil and gas industry experienced a glut of supply and a severe dislocation between Canada's benchmark crude oil price relative to WTI, North America's crude oil benchmark.
Josh Groberman, the BOE Report's Founder and Publisher wrote an open letter to Premier Notley urging her to at the very least introduce a production curtailment. "We implore you to act in the interest of all the people of this province and mandate a shared production curtailment by senior producers (50,000+ bbl/d). The recommended 10% reduction will allow the industry to continue until long-term measures are hopefully put in place."
At the start of December, Alberta's political leadership finally settled on forcing a mandatory province-wide crude oil production curtailment. As of January there will be an 8.7 per cent reduction ordered in oil production. Output of raw crude oil and bitumen will be reduced by 325,000 barrels per day. That figure is expected to shrink as a glut of oil in storage is reduced. The premier also said the province will buy as many as 80 locomotives and 7,000 rail tankers — expected to cost hundreds of millions of dollars — to move the province's excess oil to markets, with the first shipments expected in late 2019.
2. Industry fights back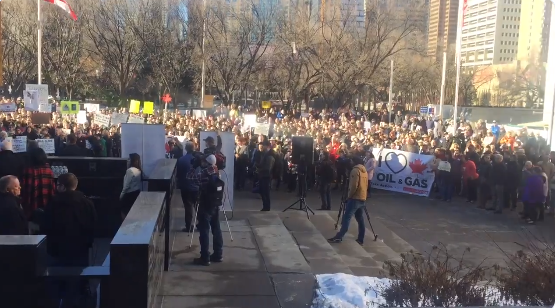 By the time November hit, after close to a year of hardship, industry had enough and decided to fight back. In Calgary, more than 2,000 people protested Prime Minister Trudeau and his government's policy toward Canada's energy industry at a pro-pipeline rally.
Not long after, more than a thousand trucks drove in a convoy south of Edmonton to protest the ailing state of the oil and gas industry.
But before those rallies took place, in April, when Kinder Morgan Canada decided to suspend Trans Mountain, Terry Etam pointed out how the people at the pro-pipeline rally, neophytes really, lacked the polish and venom of the protest industry. "What a bunch of freaking amateurs," wrote Etam, "And that is a massive compliment."
1. Trans Mountain Pipeline
How could this nightmare of a story not be number one.
After Prime Minister Trudeau promised Trans Mountain to be built, to this day, no shovel has broken ground. And what a joke it turned out to be when Finance Minister Bill Morneau announced the federal government's decision to buy the project for close to $5 billion. The headline at the end of May read: "Feds to buy Trans Mountain for $4.5 billion; construction to start this summer." Well as everyone and their dog and cat and ferret knows, construction did not take place this past summer.
Pipelines are under federal jurisdiction. If Canadians respect the rule of law, one may wonder why there hasn't been more public outrage as to why this proposal (a mere twinning of a pipeline already in service for decades), offered seemingly as a concession by the federal government to industry after both Northern Gateway and Energy East both were shut down, has yet to come to fruition.
How can Canadians continue to believe in what's ostensibly a democratic system when BC's NDP led provincial government, propped up by three (three!) Green Party seats, can ultimately force Kinder Morgan to walk away from the project?
And then as summer came to close, wouldn't you know it, but the project's approval was overturned by the Federal Court of Appeal!
"In a unanimous decision by a panel of three judges, the court says the National Energy Board's review of the project was so flawed that the federal government could not rely on it as a basis for its decision to approve the expansion."
Amazingly, Rachel Notley still thinks her provincial government has done more than any other previous Alberta government to have a new pipeline built. She still thinks Trans Mountain will soon proceed. If for no other reason than for the good of a beleaguered industry, lets hope Premier Notley is telling the truth as opposed trying to shore up support before the 2019 provincial election.
And so there you have it. Canada's top ten oil and gas stories for 2018. From the BOE Report Staff to our loyal readership and clients, we wish you a very happy new year ahead!
You can read more of the news on source