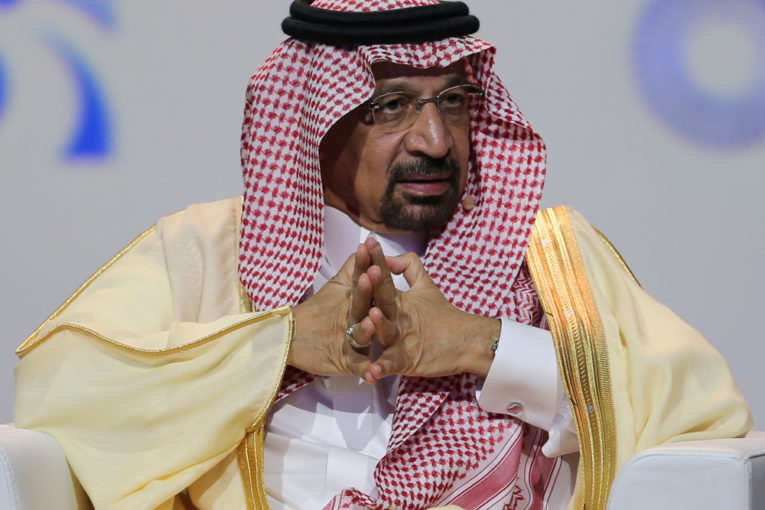 LONDON — Oil rose by more than 1 per cent on Monday, set for its largest one-day increase in a month after Saudi Arabia said OPEC and its partners believed demand was softening enough to warrant an output cut of 1 million barrels per day.
Saudi Arabia, the world's largest oil exporter, said on Sunday it would cut its shipments by half a million barrels per day in December due to seasonal lower demand.
Brent crude futures rose 92 cents on the day to US$71.10 a barrel by 0924 GMT, while U.S. crude futures rose 50 cents to US$60.69 a barrel.
Saudi Energy Minister Khalid al-Falih said on Monday OPEC and its partners agree that technical analysis shows a need to cut oil supply next year by around 1 million bpd from October levels to avoid an unwelcome build-up of unused crude.
"The balances for 2019 do show, especially in the first half of the year, that there will be significant global oversupply," Petromatrix analyst Olivier Jakob said.
The Organization of the Petroleum Exporting Countries and the International Energy Agency release their respective monthly reports on the outlook for oil supply and demand later this week.
"OPEC and the IEA are releasing their updates to the oil market this week and the outlook for 2019 was already on the weak side. I think those reports are going to be even weaker because they will have to adjust for the increase in U.S. production," Jakob said.
The oil price has fallen by around 20 per cent in the last month, driven lower by a rapid increase in global supply and the threat of a slowdown in demand, especially from those customers, such as India, Indonesia and China, whose currencies have weakened against the dollar and eroded their purchasing power.
Production from Saudi Arabia, Russia and the United States alone has risen by 1.05 million bpd in the last three months, based on official output figures.
This has left OPEC scrambling to adjust its own output, which, at around 33.3 million bpd, accounts for roughly a third of total global daily supply.
An official from group member Kuwait said on Monday major oil exporters over the weekend had "discussed a proposal for some kind of cut in (crude) supply next year," although the official did not provide any detail.
One of OPEC's biggest problems right now is the surge in U.S. output.
"One thing that is abundantly clear, OPEC is in for a shale shocker as U.S. crude production increased to a record 11.6 million barrels per day and will cross the 12 million threshold next year," said Stephen Innes, head of trading for Asia-Pacific at futures brokerage Oanda in Singapore.
© Thomson Reuters 2018
You can read more of the news on source